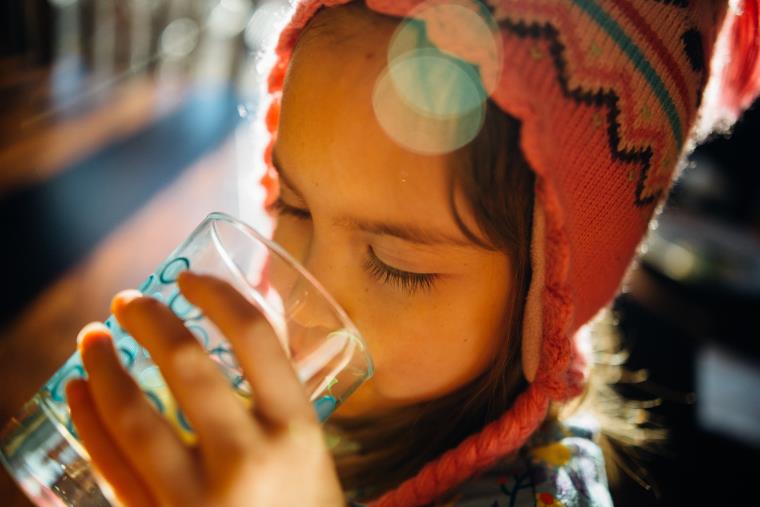 Scientists at UWE Bristol have teamed up with charity Waterwise to inspire young champions of change in treating water as a precious resource.
Scientists at UWE Bristol and Waterwise have launched a UK-wide competition for 5-13-year olds, challenging them to illustrate how their home, school or garden could look if everyone treated water more wisely.
The challenge is based on an award-winning book, 'DRY: The Diary of a Water Superhero', which translates leading UK water scarcity and drought research into a story relevant to children's everyday lives. Children read the book and use their imagination to illustrate what their community would look like if they used water more wisely.
Professor Lindsey McEwen of UWE Bristol, who leads the Drought Risk and You (DRY) project, says: "This is a crucial time to engage young minds with the topic of water as a precious resource. We're looking forward to seeing exciting and innovative ideas from children who are thinking creatively about the difference their actions can make to their community, the environment and our planet."
The competition aims to raise awareness of the importance of treating water as a precious resource in the face of climate change; to teach the causes of and impacts of drought in the UK; and to prompt changes in behaviour to use water more wisely – inspiring children to be agents of change, to protect our communities and the planet, carrying the message back to their homes and families.
Nicci Russell, Managing Director of Waterwise, says: "Water scarcity is a problem right here, right now. In the UK we've doubled how much water each person uses every day in the last 60 years, and we're going to need to halve it again in the face of climate change.
"Children and young people are a key part of the solution – I'm really excited about this project and can't wait to see the amazing entries from schools across the UK."
Entries are open until 28 May 2021 and are welcomed from individual children, classes and children's groups and clubs. The competition coincides with Waterwise's 'Water Saving Week'.