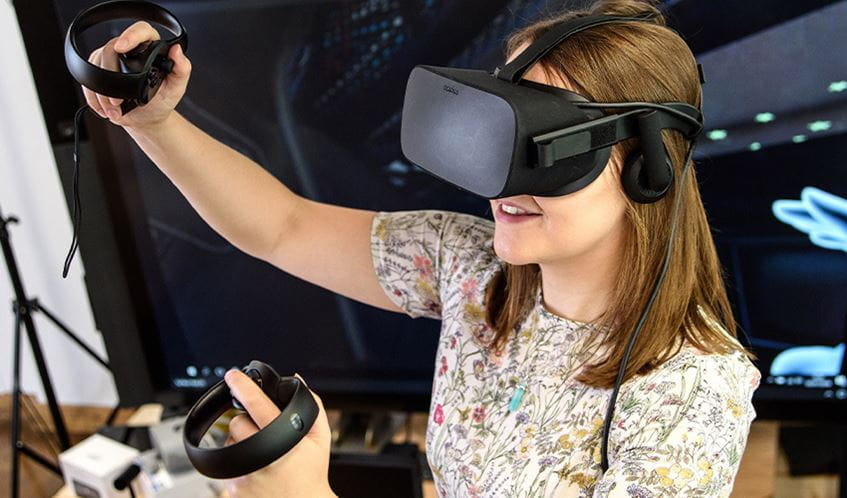 A new study co-authored by UWE Bristol academic Verity McIntosh highlights how virtual reality is putting children at risk of child sexual abuse and exploitation.
The new research commissioned by the NSPCC entitled 'Child Safeguarding & Immersive Technologies' assesses what present and future risks children may face when using virtual reality.
It paints a concerning picture of abuse taking place through immersive technology and illustrates the harm that children are already facing in these spaces.
Verity McIntosh, UWE Bristol researcher and senior lecturer in Virtual and Extended Realities, undertook the research with Catherine Allen from Limina Immersive – both leading experts in this field.
Verity said: "Immersive technologies have extraordinary potential to positively impact society; offering more embodied ways to connect to one another at distance, unlocking creative potential, exploring new forms of identity and society, and enabling us to tackle global problems as digitally empowered citizens. Unfortunately, the first steps taken with this new suite of tools appear to have been taken without due consideration for the care and safety of children."
The new report is released ahead of the Online Safety Bill being debated in the House of Lords and emphasises the important role regulation will play in tackling technology assisted child sexual abuse once this ground-breaking piece of legislation has been passed.
Key findings from the research include:
VR multiuser spaces provide opportunities for offenders to commit child sexual abuse and exploitation against a child.
'Phantom touch'* can mean that victims of VR sexual abuse experience the physical sensation of being touched without their consent.
Offenders are using simulated child sexual abuse games on the dark web and through private networks that "mirror" the way they would abuse children offline.
VR multiuser spaces can desensitise offenders with avatar disguise and anonymity 'normalising' their abusive behaviour.
Multiuser VR worlds invite the creation of tighter knit offender 'communities', allowing for the sharing of child sexual abuse material and harmful behaviours to amplify and escalate.
The research includes insight from law enforcement agencies and experts and contains in-depth interviews with specialist coverts, who for the first time are sharing their information about emerging technologies that may pose risks to children.
UK law enforcement's Online CSA Covert Intelligence Team (OCCIT) said in the study: "Virtual reality and the metaverse have the potential to be a monumental hurdle for law enforcement, criminal justice, and the safeguarding of vulnerable people. The proposed technology may have implications not seen since the global explosion of internet technologies."
Crucially, the research includes key recommendations for technology companies, government, regulators, and law enforcement agencies on how to address abuse that takes place on immersive platforms.
Recommendations include:
Technology companies must ensure immersive environments are safe by design for children by implementing robust child safety features and reporting systems.
Ofcom should work closely with other UK regulatory bodies to develop clear guidance on how immersive technology platforms must assess and respond to the child safety risks on their products.
Government must provide more guidance, funding and learning opportunities to law enforcement on how to deal with VR and simulated offences.
Government must review the Online Safety Bill (Act) on a rolling basis to ensure that emerging harms are adequately covered under the law.
The findings from this research are due to be presented to key politicians, government officials and charity partners at an event in Parliament on Tuesday 5 September where the research and its recommendations will be presented to those influencing the new online safety regulatory regime currently making its way through Parliament.
Verity added: "Our research uncovered numerous existing patterns of offender behaviour using 'proto-metaverse' multi-user spaces for child sexual abuse and exploitation, with little expectation of discovery or legal consequence.
"We spoke with public and private sector stakeholders, including UK government and law enforcement to investigate the nature and scale of existing abuses, and to understand what might be coming next.
"Our report, presented at the House of Commons today, aims to give policymakers a coherent picture of current and future risks to children, and practical recommendations to create a more positive culture of safety by design, accountability for criminal behaviour, and empowerment for all children engaging with immersive technologies."
This comes as YouGov research commissioned by the NSPCC shows that the public are concerned about the risks children may face in VR spaces.
When asked, three quarters (75%) of the public said they believe that 6–12-year-olds are at major or significant risk of child sexual abuse on the metaverse while 80% believe that 13 – 16 year olds are at risk.
Richard Collard, Head of Child Safety Online Policy at the NSPCC, said: "These shocking findings should be a wake-up call to us all about the harm young people are facing when engaging with immersive technology.
"Technology will continue to progress, and so must we to ensure that we can understand the existing and emerging risks that young people face in these virtual spaces.
"As the Online Safety Bill completes its passage through Parliament, it is vital that new and emerging technology forms a crucial part of the online safety regime. This will only be made possible through clear collaboration between educators, parents, policymakers, and the technology industry."
You may also be interested in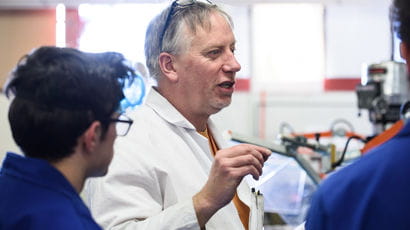 Media contacts are invited to check out the vast range of subjects where UWE Bristol can offer up expert commentary.