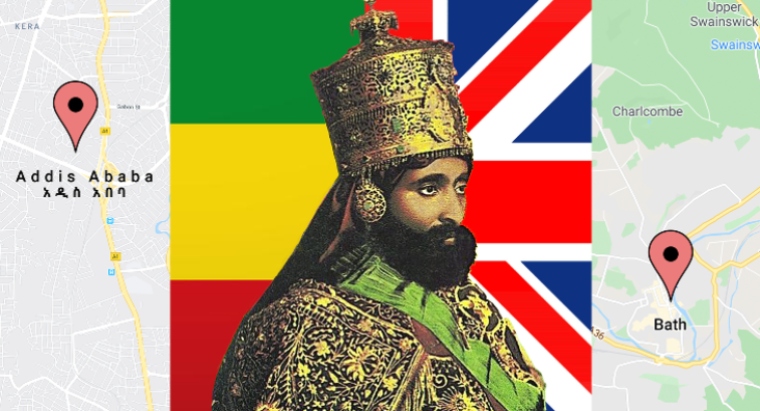 A new festival has been launched this month celebrating the legacy and impact of Ethiopian Emperor Haile Selassie I on the city of Bath.
The Freedom in the City festival runs from April until the end of October with a series of online and in-person events exploring Ethiopian and Rastafari culture which are open to the public.
The project is the brainchild of UWE Bristol Associate Professor Dr Shawn Sobers and is being funded by the Arts and Humanities Research Council as part of their EDI Engagement Fellowships which supports researchers whose work focuses on equality, diversity and inclusion.
Dr Sobers said: ''Bath is predominately known for its Roman and Georgian roots, and as the home of novelist Jane Austen. Yet Bath was also home to Ethiopian Emperor Haile Selassie I, who is considered God incarnate by members of the Rastafari faith.
''By launching this festival, we hope to connect local communities with this sometimes-forgotten period of history and celebrate cultural inclusivity in the city.''
The festival officially starts on 20 April with an online screening of the film' Footsteps of the Emperor' about the time Haile Selassie lived in Bath followed by a question and answer session with the film's director, Dr Sobers. Other festival highlights include an online lecture on the history and theology of Rastafari on 11 June, a live performance of King Solomon and Queen of Sheba Opera at the Bath Guildhall on 17 July and an Ethiopian Orthodox Church Service at Bath Abbey on 18 September. More information about the festival along with a full list of events and activities is available at freedominthecity.org and facebook.com/Freedominthecity.
Emperor Haile Selassie I moved to Bath in 1936 to campaign for international support of his homeland which had been invaded by Mussolini's fascist regime. Selassie and his family lived in Fairfield House, Bath, until 1940 when he returned to Ethiopia to reign for another three decades.
During his time living in Bath, Emperor Selassie received a warm welcome from local residents and this generosity was reciprocated when he gave Fairfield House to the city as a gift to be used for elders.
In 1954 while on a state visit to Bath, Selassie was awarded the title Freedom of the City; the highest official honour a city can bestow on an individual. The award represents the symbolic freedom for the individual to be able to parade proudly through the streets and seals the connection between the state and the people.
Today he is still worshipped as God incarnate by the Rastafari movement with Fairfield House a site of pilgrimage for many from the Rastafari, Ethiopian and African Caribbean communities.
Sign up to the Freedom in the city events.