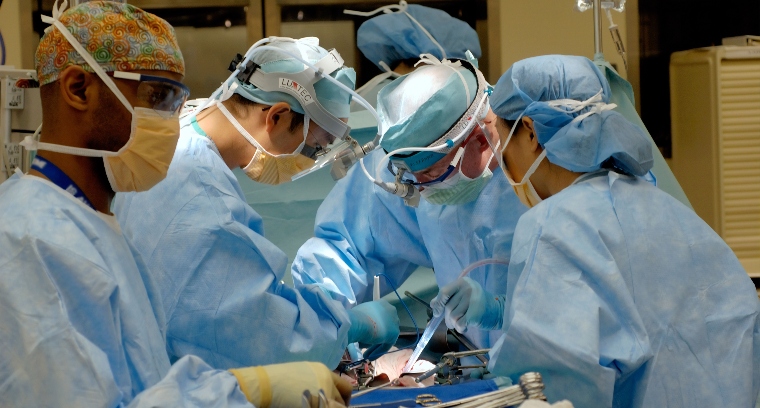 Greater investment in personal protective equipment (PPE) technology and research, and the creation of local and regional manufacturing centres are just two of the recommendations set out by scientists in a comprehensive review paper aimed at improving the global provision of PPE.
The review, led by Dr Nazmul Karim of UWE Bristol, explores the potential and limitations of PPE around the world and outlines key interventions and areas of investment needed to meet growing demand and to adapt existing PPE to be more environmentally friendly, sustainable and effective.
Nine scientists from universities and research centres across the UK, Singapore and the Republic of Korea authored the review, including Nobel laureate Professor Sir Kostya S Novoselov.
According to the World Health Organisation (WHO), an estimated 89m masks, 76m gloves and 1.6m goggles are required for the COVID-19 response every month and industry will need to increase PPE production by 40% to keep up with demand. Despite these targets, hospitals around the world continue to experience PPE shortages and the global supply chain has been challenged due to rising demand, panic buying, hoarding and misuse.
The review, titled Sustainable Personal Protective Clothing for Healthcare Applications and published in ACS Nano, sets out four key recommendations to avoid PPE shortages in the future and improve the quality of existing PPE:
Create government-backed local or regional manufacturing, sourcing and distribution facilities to avoid future disruption with supply and ensure that required quality and standards for medical applications are achieved
Introduce digital technologies, including robotics and artificial intelligence, to minimise labour costs and enable cost-effective manufacturing at scale. This will be particularly important in areas such as Europe and North America where labour costs are high
Introduce legislation to increase the use of sustainable and reusable protective equipment and invest more into developing environmentally sustainable recycling processes for single use plastic-based PPE
Invest in research into innovative technologies, such as smart wearable electronic textiles, that can produce more durable PPE and has the ability to monitor the wearer's physiological conditions
Dr Nazmul Karim, Associate Professor for Novel Print Processes and Materials at the Centre for Fine Print Research (CFPR) at UWE Bristol, said: ''The unprecedented global demand for PPE is far outweighing supply, leaving many hospitals and healthcare workers without the protection they need to stay safe and prevent the spread of the virus. We need to revolutionise the way we manufacture, recycle and distribute PPE so that every country has what it needs to face the threat of COVID-19 while also limiting the devastating impact that plastic-based PPE has on the planet.
''This review, written by some of the world's leading scientists from multi-disciplinary fields, provides potential solutions to the PPE crisis we are facing and offers practical recommendations for governments, industry and research bodies on how we can work together to transform the PPE sector.''
Professor Sir Kostya Novoselov, co-author of the review added: "Over the last several years the progress in materials science, including 2D materials, has led to a number of innovations in wearable electronics and sensing, which will undoubtedly be used in manufacturing the next generation of protective clothing."