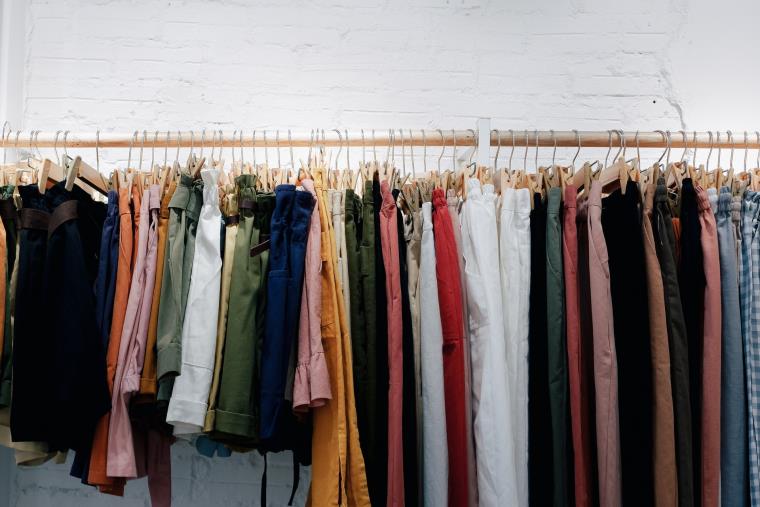 Education experts from the University of the West of England (UWE Bristol), Thinktank, Birmingham Science Museum, the University of Birmingham and the Global Goals Centre, have created free educational resources to put sustainable fashion centre stage of the classroom.
The launch of the free lesson plans for Key Stage 3 and Key Stage 4 coincides with London Fashion Week (18-22 February) and is a reminder that the fashion industry is not all about the glitz and glamour of the catwalk.
"The fashion industry accounts for 10 per cent of annual global carbon emissions," said Dr Verity Jones, Associate Professor of Education at UWE Bristol. "It uses 93 billion cubic metres of water each year. 20 per cent of all waste water comes from fabric dying, and half a million tonnes of microfibres are washed away into the oceans every year. This industry is having a devastating impact on people and the planet."
Last year, Dr Jones released a report which highlighted that while adults and children may be concerned about climate change and sustainability, they have little knowledge of the impact of the clothes they wear.
Dr Jones added: "Clothing is often taken for granted and yet offers a meaningful way for young people to engage with the complex concepts of sustainability and climate change. Working together, we have been mindful to consider how to support young people's wellbeing and not just focus on the negative stories; the chaos and catastrophe. We have also celebrated some of the fantastic work going on across the world to reduce the impact of fast fashion and present opportunities for them to get involved."
The University of Birmingham's public engagement team funded a research project, led by Dr Jessica Pykett (Associate Professor of Human Geography at the University of Birmingham) in partnership with Dr Jones and Ruth Millett from Thinktank, Birmingham Science museum, to run family workshops and to develop this resource.
The aim is to provide teachers with accessible information alongside activities to promote discussion and critical thinking as young people begin to make choices about the clothes they buy and wear. With rising numbers of children reporting eco-anxiety, this resource is research-informed, tested by teachers and evaluated by pupils.
The new, free, downloadable resources are available for teachers, parents and students and will help young people aged between seven and 14 years old to navigate the complex journey of where their clothes come from and how they can reduce their impact.
The resource pack is available to download from the Global Goals Centre online course co-written by Dr Verity Jones with Professor Ian Cook from Exeter University, on behalf of Fashion REVOLUTION? or the Resource Hub at the Global Goals Centre has lots of information and ideas.