Coronavirus guidance for students and applicants
Test regularly
If you're living on campus or using campus facilities make sure you test yourself regularly.
Key University messages
Campuses are returning to their full vibrancy and creativity, however, we are still living in a global pandemic and need to make sure that we all work to reduce the risk of disruption to our activities in the coming academic year.
We have a set of expectations for you as a UWE Bristol student in 2021/22:
Vaccinations
The coronavirus (COVID-19) vaccines are safe and effective. They give you the best protection against COVID-19. As a student, you are expected to be double-vaccinated against coronavirus.
A booster dose of the COVID-19 vaccine is available for everyone aged 18 and over, and some people aged 16 and over, who have had two doses of the vaccine at least three months ago. You are expected to engage with the booster programme. You can book your appointment online or visit a walk-in clinic. There are walk-in clinics across the UK, many opening early and closing late.
If you're travelling from abroad to study with us there will be opportunities for you to get vaccinated when you're here, read more on our international student coronavirus page.
If you're not vaccinated, you won't be excluded from any timetabled academic activities; however, government guidelines may mean you're excluded from social activities such as nightclubs and large indoor events.
Regular testing
You're expected to test yourself at least twice a week to check if you have coronavirus and to protect others. Test kits can be picked up from locations across our campuses.
Face coverings
It is mandatory to wear a face covering anywhere on campus, unless you are medically exempt. This includes teaching, laboratory, skills, library and IT labs, and social settings. Face coverings can be removed in cafés and food outlets when seated at a table to eat or drink.
We will continue to review this. Remember that wearing a face covering can not only help protect others and yourself from coronavirus, but they can also help reduce the spread of colds and flu, helping you stay fit and healthy.
Self isolation and support
If you develop coronavirus symptoms or test positive on either a PCR or rapid test, you must tell the University, stay inside and ring the Covid Support Team on +44(0)117 32 87000.
Latest government guidance
Support and communication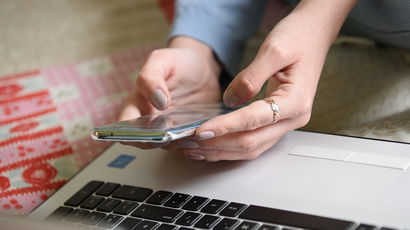 COVID-19 support team
Whether you have coronavirus symptoms or not, we have a team ready to help you manage your self-isolation.
COVID-19 support team