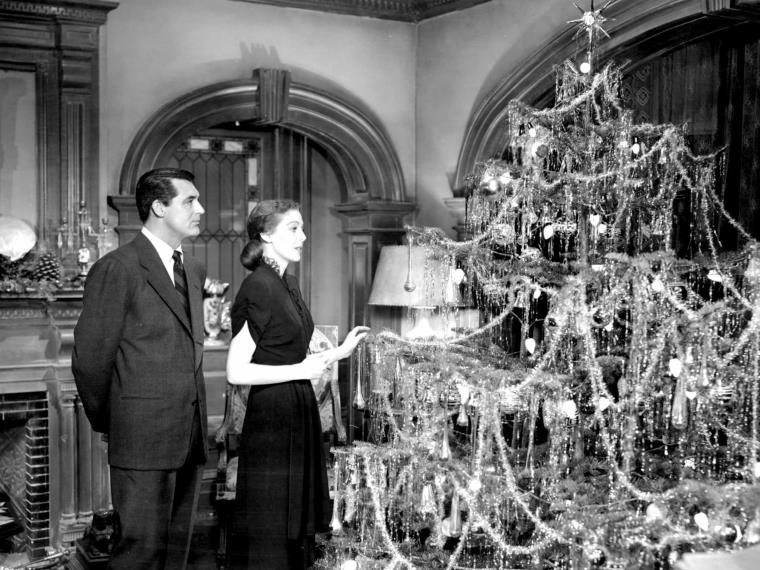 Bristol's biennial Cary Grant Comes Home festival will focus on the theme of 'class' when it presents its fifth edition in and around the Hollywood star's birth city from 18 to 20 November 2022.
The series of events, directed by the University of the West of England (UWE Bristol) academic Charlotte Crofts, offers seven screenings exploring class in its broadest sense via plots that depict high life, low life, social mobility and faked identities. A walking tour highlights some of the experiences that transformed a working-class Bristol boy named Archie Leach into a multi-millionaire Hollywood legend and epitome of style.
Cary Grant highlights include a screening in the parish church of St Mary Redcliffe of 'The Bishop's Wife', starring Cary Grant, David Niven and Loretta Young, with a video introduction from the last surviving member of the cast, Karolyn Grimes. Now aged 82, Karolyn also appeared in 'It's a Wonderful Life' as a child star.
A gala event at one of the UK's oldest cinemas, the Curzon Clevedon, on Saturday 19 November, offers prizes for the guests whose outfits best echo the Golden Age of Hollywood, a photo booth, live music, cocktails, and a showing of the film often described as the best Alfred Hitchcock thriller Hitchcock didn't make, 'Charade' (1963), in which Grant's co-star is Audrey Hepburn.
Morning screenings at Watershed of two films include expert introductions: 'Sylvia Scarlett' on Saturday 19 November and 'None but the Lonely Heart' on Sunday 20 November. Grant drops his familiar chic to portray a Cockney wideboy in both, with a cross-dressing Katharine Hepburn in the first and mothered by an Oscar-winning Ethel Barrymore in the second.
A Sunday afternoon takeover of Bristol's biggest screen, the former IMAX at Bristol Aquarium, includes film journalist and historian Pamela Hutchinson introducing the censorship-defying 'Blonde Venus', co-starring Marlene Dietrich, and a showing of another Pre-Code rule breaker, 'Born to Bad', in which Loretta Young lives up to the title and Cary gets blackmailed.
To finish, the zany and hilarious 'Arsenic and Old Lace', featuring murderous old ladies, an embarrassed bridegroom, a killer on the run, a brother who thinks he's President and – for the eagle-eyed – a gravestone bearing Grant's Bristol birthname: Archie Leach.
UWE Bristol Associate Professor of Filmmaking and festival director Charlotte Crofts says: "Cockney Cary Grant delivers a line in 'Sylvia Scarlett' – 'It don't do to step out of your class.' – But he did it time and again, both personally and on screen."
"So for this year's festival we're looking at the various versions of himself that he presented to the world, and celebrating how he navigated that journey from Archie to Cary, demonstrating that, whatever his origins, Cary Grant was truly THE class act."
This year's festival is taking place from 18–20 November 2022, with the kind support of the BFI Film Audience Network awarding funds from the National Lottery, IMDb.com (the Internet Movie Database), UWE Bristol's Moving Image Research Group, and the Digital Cultures Research Centre.