Art students to showcase work as Spike Island opens its studios after a two-year hiatus
See all news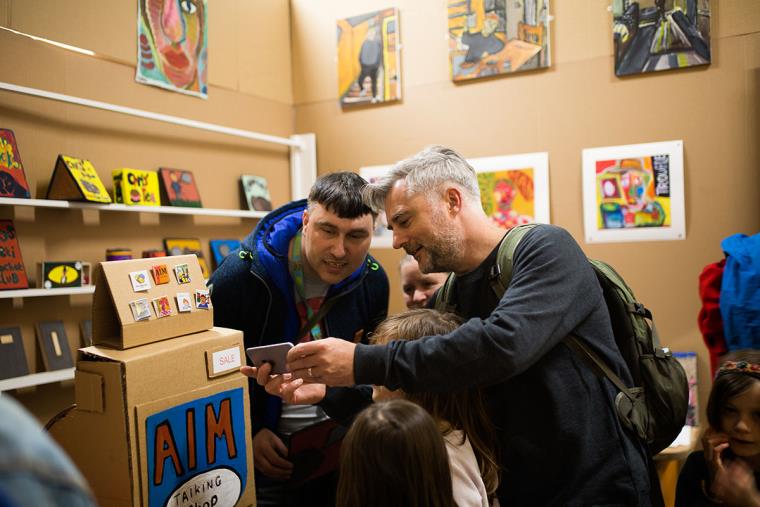 The University of the West of England's (UWE Bristol) Fine Art students based at Spike Island will showcase their work during an open studios event, this bank holiday weekend.
Spike Island Open Studios is a free event offering visitors a chance to go behind-the-scenes of the former Brooke Bond tea-packing factory on Bristol's harbourside.
Opening on the evening of Friday 29 April, visitors will be able to explore the working environments of hundreds of artists, designers and creative businesses based there, including UWE Bristol students studying BA and MA in Fine Art. They can meet the artists in their studios and see their working practices, enjoy family-friendly activities and browse artworks for sale.
UWE Bristol's studios and facilities are located on the ground floor of Spike Island, which forms part of the university's City Campus. In addition to opening their studios to the public, the students are holding workshops, plus an art fair and a silent auction will take place across the weekend. They will also create live performances in their impressive studio spaces on Friday evening, creating an exciting start to the Open Studios weekend.
Wayne Lloyd, Programme Leader for the BA (Hons) Fine Art and BA (Hons) Art & Visual Culture programmes at UWE Bristol, said: "Spike Island Open Studios is a key weekend in Bristol's busy cultural calendar and we're all delighted to see its return for the first time since the pandemic. The event gives our Fine Arts students the chance to exhibit alongside established artists and their work will be seen by thousands of people drawn to Spike Island by its reputation as an international centre for art and design."
The weekend also coincides with the final week of Spike Island's current exhibitions: Pigs and Poison by Candice Lin and Nosferasta by Adam Khalil and Bayley Sweitzer with Oba.
Spike Island Open Studios is on Friday 29 April between 18:00 and 21:00, Saturday 30 April and Sunday 1 May between 11:00 and 17:00 and Monday 2 May between 12:00 and 16:00.