Pro bono work - Business and Law Clinic
Put your professional skills into action
We believe you can – and we're confident you will. But who said you have to wait until you've graduated to put your professional skills into action?
At UWE Bristol, you start making a difference the moment you begin studying.
Our business and law students have the opportunity to develop legal and professional skills and awareness by taking part in pro bono projects. Through our Business and Law Clinic, our students work alongside lecturers (who are qualified legal and business professionals) to advise individuals, communities and organisations.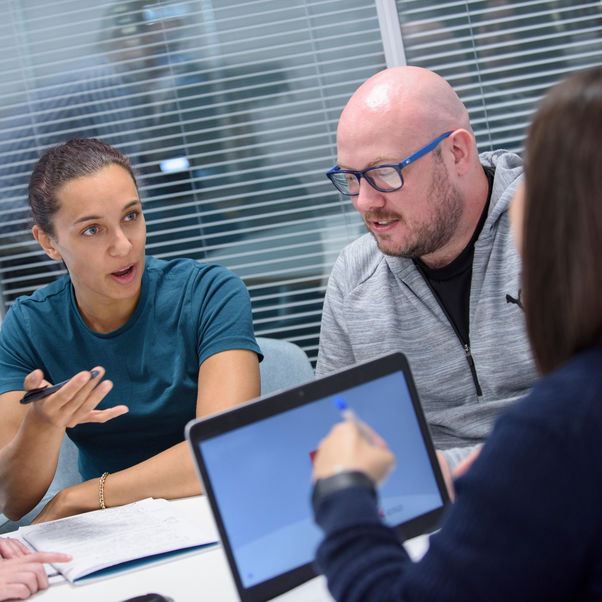 What is pro bono?
Pro bono is professional work undertaken voluntarily and without payment. Pro bono enhances students' lawyering and business skills and experience of law and business in the real world. The Business and Law Clinic was founded as the Pro Bono Unit in 2008. Over the years it has offered advice to many members of the local community and further afield. We have won awards and been nominated for awards from Law Works, The Lawyer and Bristol Law Society.
Why do pro bono work?
There are plenty of reasons to get involved with pro bono activity as a law student:
Assist the local community by looking at all kinds of legal issues and problems.
Gain experience relevant to your future career.
Increase your employability, as law firms value pro bono experience.
Develop your lawyering skills by gaining real face-face client contact, interviewing, research, advocacy and drafting skills.
Develop your confidence.
Work closely with local legal practitioners and have the opportunity to network with practising lawyers.
Your involvement in these initiatives can count towards the placement module 'Law in Action' or the law clinic module, Lawyering in Practice, which you can study in the third year of your law degree.
Nakita's international volunteering experience
Nakita Hedges, LLB(Hons) Law, volunteered with the African Prisons Project (now Educating for Justice). She tells us about surprising things she encountered whilst volunteering, and times where she felt she'd really made a difference.
Opportunities
The Business and Law Clinic offers a variety of legal advice services to the community. Below you can find a couple of examples of the type of projects that some of our students have had the opportunity to be involved with:
Team Entrepreneurship Law
Students act as legal advisors to teams on UWE Bristol's Team Entrepreneurship degree on setting up and operating a company, ensuring they comply with all the statutory and regulatory conditions relevant to businesses today. Students also advise businesses set up at Bristol City's Ashton Gate team entrepreneurship programme.
Consumer Advice Initiative
This student lead project provides advice and information about the law on consumer purchases. This group works on raising knowledge of the law through a variety of means including creation of podcasts, posters and webinars, and through running seminars and drop in sessions for UWE students.

If you would like to know more about the Consumer Advice Initiative please contact Marcus Keppel-Palmer at marcus.keppel-palmer@uwe.ac.uk.
Client services
There will also be opportunities to get involved in a range of pro bono services offered to our clients.
How to apply
Our pro bono opportunities are available to undergraduate and postgraduate students.
We advertise most of our opportunities during the September course induction period, with further information published on your course Blackboard site.
Most of our activities are student-led, including the application process.
Contact us
If you would like to know more, please contact Rachel Wood, Business and Law Clinic Director, at Rachel.Wood@uwe.ac.uk.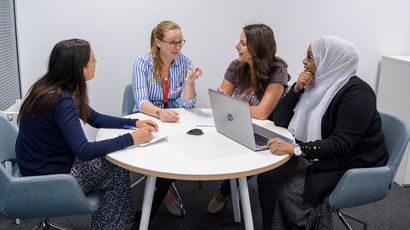 The Business and Law Clinic offers a variety of legal advice services to the community. Find out about our services and who we can assist.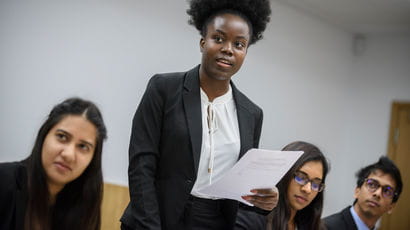 Bristol Law School (BLS) is a leading UK provider of legal education. Our brand new £55 million Law School has been purpose built to provide the best possible environment in which to learn.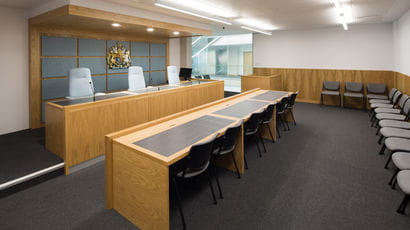 Want to graduate confident you'll be properly prepared for legal practice? The Bristol Law School is waiting. Fantastic facilities like our mock courtrooms bring learning to life, so you can test and polish the skills you're developing in a practical setting.