Improving young people's engagement with education
Research at UWE Bristol has helped improve young people's participation and achievements in education. The research stimulated new partnerships between universities, colleges and schools. It has also influenced wider policy debate both at the national level and around the country.
UWE Bristol research tackles real-world issues
Back in 2005, only 10% of young people from the Bristol South parliamentary constituency went on to higher education, compared with 42% nationally. Why was this, and what could be done to address it? To answer these questions, the Higher Education Funding Council for England (HEFCE) commissioned UWE Bristol to investigate.
The research was led by Professor Lynn Raphael Reed, Head of UWE Bristol's Department of Education and Childhood (now known as the School of Education and Childhood) until her retirement in 2012, in collaboration with several UWE Bristol colleagues, including Dr Neil Harrison and Mrs Kathryn Last.
The resulting report, published in 2007, proved so valuable to HEFCE that they commissioned a second report from UWE Bristol – the 'Four Cities Report' – analysing and drawing together earlier reports by other researchers on three further cities.
The reasons for the lack of take-up of higher education were many and varied, and were specific to this particular locality. Rather than passively drifting out of education as was often assumed, the young people had made active decisions: for example, they valued taking up work and family life early. They wanted immediate benefits such as the ability to earn. Early employment or even teenage parenthood gave them a sense of choice and control.
The reports identified the need to develop respectful relationships that could help improve schools, rather than dwelling on shortfalls in the young people, their schools, families and communities – which tended to limit what they felt they could achieve.
Importantly, the reports recommended new 'extended partnership' models of school governance, in which representatives from the wider local community would become involved in the governing bodies, including businesses and other groups. Amongst these, further and higher education institutions should have a visible presence, offering their experience and expertise in the running of the schools.
Improvements in local schools
UWE Bristol itself then embarked on this kind of partnership with local schools.
Starting in the Bristol South constituency, the location of the research itself, the first partnership was with the Bridge Learning Campus in 2009, an innovative new school providing for pupils across the entire age range from 4 to 19 years old. It replaced an earlier school that had been identified as failing. The new school's governance system was heavily influenced by the UWE Bristol research: it is run by a trust partnership which includes UWE Bristol, City of Bristol College and Bristol City Council.
The effect on the school has been profound. Those involved have even described it as transformational. Compared with the school it replaced it has radically improved both community expectations and the standards actually achieved: in 2012, 45% of students achieved five or more A*-C grades in their GCSEs compared with only 11% in 2006.
Involving higher and further education providers in the management of the school, as recommended by the UWE Bristol research, has helped the school to support lifelong learning and to engage hard-to-reach and vulnerable families.
UWE Bristol went on to enter into a similar innovative partnership outside the Bristol South area. John Cabot Academy, a successful Bristol school, had partnered with a weaker nearby school, seeding what was later to become the Cabot Learning Federation. By 2013 this had grown into a federation of 11 schools with a central chief executive.
Primarily as a result of the research findings, UWE Bristol became one of the Federation's principal sponsors, developing the same form of 'extended partnership' that proved so successful at the Bridge Learning Campus. UWE Bristol is represented on the governing bodies of all of the Federation's schools.
The clearer chains of accountability that have resulted from these arrangements have been a key factor in raising standards for its pupils.
This has caught the attention of policy makers at the national level. The Federation's success, and UWE Bristol's contribution to it, has twice been highlighted in Michael Gove's Academies Annual Reports to Parliament (2012 and 2013) as well as in other influential policy documents.
Improvements start to spread
The successful innovations at Bridge Learning Campus drew attention to the UWE Bristol research that had inspired them. Raphael Reed was asked to present the findings to meetings with key national bodies, including one called by Government minister, the Rt Hon Bill Rammell. Bristol South's own local MP, Rt Hon Dawn Primarolo, further raised their profile both locally and nationally.
This led another local school, Brislington Enterprise College, to develop new approaches to raising its students' aspirations. As a direct result of UWE Bristol's research findings, it appointed new staff with that brief, and forged strengthened links with local businesses and providers of post-school education.
Dawn Primarolo has described the "significant change in the delivery of education in South Bristol," saying that the UWE Bristol research was "influential" in bringing it about.
Influencing the wider policy debate
Raphael Reed's 'Four Cities Report' has influenced policy discussions on local education provision in various parts of the UK. It provided a model that others have followed in undertaking similar work in Hastings, Leeds, East London and Salford, for example. In Nottingham, it was taken up by local MP Graham Allen, where it stimulated city-wide discussions on how best to widen participation in post-school education.
"Widening participation practice is certainly more subtle and sophisticated than it was before the research was carried out," according to a senior national educationalist.
Dawn Primarolo has gone so far as to say that "the research was highly valued by education ministers in the previous Labour Government in which I served," adding that it "informed and influenced policy". Its findings "continue to prove invaluable to schools, policymakers and higher education institutions".
Contribution to the UN 2030 sustainable development goals
UWE Bristol is proud to align our research to the UN sustainable development goals. The above research aligns with the following goals:
Breaking research boundaries
We're tackling the big issues of today and tomorrow head on. This is big, brave thinking for a better future.  It's research done well. Research with the power to transform lives, transform the future.  
Breaking research boundaries
You may also be interested in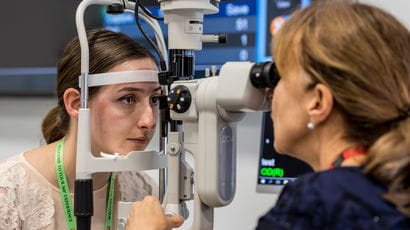 Research centres and institutes in the College of Health, Science and Society at UWE Bristol. Find out what areas of research they focus on and much more.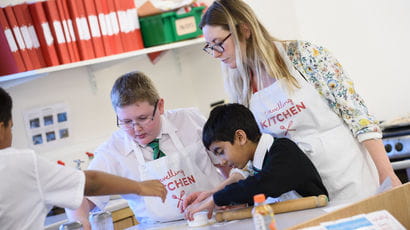 There is strength and diversity in the programme of educational research and evaluation at UWE Bristol. A broad range of substantive areas of enquiry is sponsored by a wide range of funding bodies.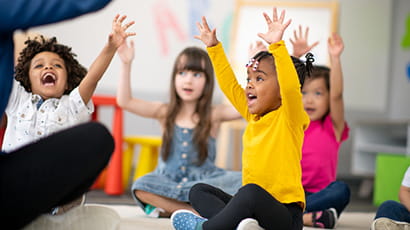 Information about the Education and Childhood Research Group (ECRG) based at UWE Bristol.