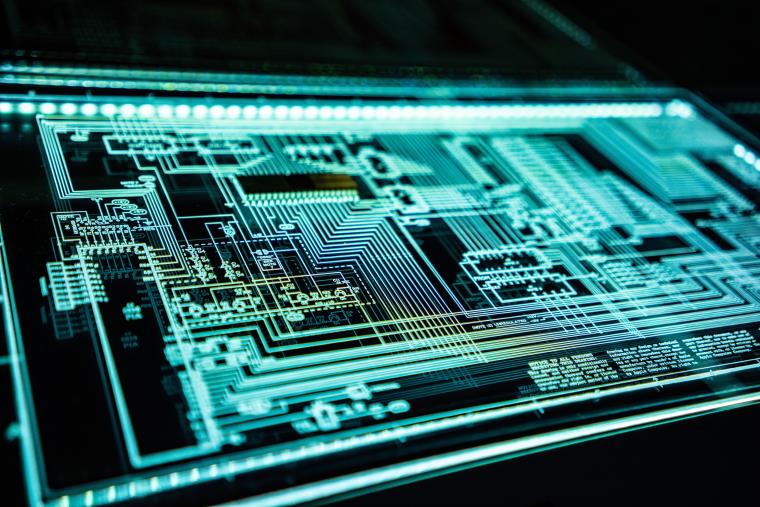 UWE Bristol has become one of the first universities in the country to have a degree apprenticeship course recognised by the UK's cyber security experts for offering top quality education and training.
The Integrated Degree Apprenticeship in Cyber Security at UWE Bristol was certified in the latest round of the National Cyber Security Centre's (NCSC) certified degree initiative.
For the first time, students can now obtain a NCSC-certified qualification by pursuing a part-time employment, part-time study integrated course, expanding the range of pathways into cyber security recognised by the NCSC, which is a part of GCHQ.
Ian Johnson, Associate Head of Department Information Science and Co-Director of UWEcyber, said: "As an NCSC recognised Academic Centre of Excellence in Cyber Security Education we are very proud of both this recognition for our integrated degree apprenticeship, and our partnership with Gloucestershire College, enhancing our reputation as a beacon of excellence in cyber security education across the region."
The certification initiative aims to help students make informed decisions about the courses on offer and to set a high standard of cyber security teaching across UK institutions.
Chris Ensor, NCSC Deputy Director for Cyber Growth, said: "I am delighted that UWE Bristol's Integrated Degree Apprenticeship in Cyber Security is now certified by the NCSC, giving prospective students yet another route into a cyber security career.
"I believe this recognition will help prospective students make more informed choices about the courses that are on offer and give employers the confidence that their apprentices will be given the foundations on which to build valued industry skills."