UWE Brass Band
A collaboration with University of Bristol, musicians are welcome to join Brass Band.
About UWE Brass Band
The Centre for Music is proud to announce a unique collaboration with the University of Bristol Brass Band.  Centre for Music members will be permitted to join (if positions are available) and participate alongside University of Bristol students.  The band is a student run group who rehearse each week leading to major concerts and competitions. 
Performances have included:
Christmas concerts
Uni Brass Championships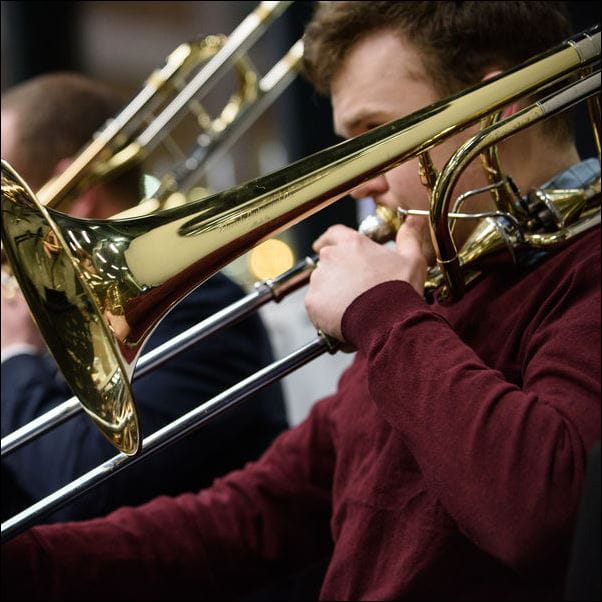 Rehearsals
Rehearsals take place on Wednesdays, 17:00 to 18:30 in the Victoria Rooms Auditorium in Bristol City Centre.
How to join
To join any of our Centre for Music groups, you firstly need to become a member. Membership is free for students. Once you are a member you can sign up for any of our groups and activities.
Become a member
Already a member?
If you're already a member of the Centre for Music and would like to join UWE Brass Band, email steven.legge@uwe.ac.uk.