New student accommodation proposal
UWE Bristol is currently developing more high-quality accommodation on Frenchay Campus, with plans in place for a development of up to 420 new rooms.
Meeting the demands of a growing student population
The development will help meet strong demand from students for campus living and the promise in UWE Bristol's Strategy 2030 that the University will guarantee on-campus accommodation for first-year students.
In line with the University's commitment to address the challenges of climate change and sustainability, the accommodation will be built to Passivhaus standards. Passivhaus is a building performance standard with a focus on the building fabric to achieve extremely low energy consumption and high thermal comfort, boosting the wellbeing of occupants.
With the construction of a 900-room student accommodation development almost complete on the former site of Carroll Court, the latest plans are for up to 420 additional rooms on part of Car Park 1 and Car Park 2 in the south east corner of the campus.
Set across two blocks, the proposed accommodation comprises mostly six and eight-bedroom flats with en suite bathrooms, communal kitchens, living and dining facilities. Ground floor uses will include study areas, a communal lounge, a reception and laundry facilities. The accommodation blocks will each extend to four to six storeys in height.
The accommodation mix has been selected following extensive engagement with students and the University's accommodation team. A variety of types of accommodation at different rent levels are to be provided to meet the varied nature of accommodation preferences.
Responding to student feedback, the design approach has been focused on enhancing health and wellbeing by encouraging social interaction and visibility between spaces.
Professor Sir Steve West, Vice-Chancellor at UWE Bristol, said:
"As work nears completion on the exciting new student accommodation on the former Carroll Court site, we are now turning our attention to the next phase of our plans to create more high-quality student accommodation in and around Frenchay campus".
Consultation period
Welcome to the online exhibition of UWE Bristol's emerging proposals to provide in the region of 420 new student residences on Frenchay campus. This page provides an overview of the emerging proposals. In brief, the project involves the provision of up to 420 new student residences on Frenchay campus to be located in an area of the campus known as Car Park 1 and Car Park 2.
The consultation will finish on Friday 14 April 2023.
Timetable
An application for full planning permission will be submitted to South Gloucestershire Council in April 2023.
If planning permission is granted, the development will commence in September 2023.
Your feedback is important to us
We are pleased to involve students, staff and the local community in the design and planning process. Once you have had the opportunity to review the information, please email any comments you may have to edwardflood@stridetreglown.com.
Your comments, ideas and suggestions will be considered by the project team and have the potential to influence the final proposals as the scheme is developed in more detail.

University vision
UWE Bristol is focused on the development of healthy, safe, sustainable and inclusive campuses and spaces. The UWE Bristol's Strategy 2030 has identified that the development of the Frenchay campus environment will be necessary to meet the guarantee of accommodation on campus for all students in their first year, with supporting facilities that strengthen first year students' engagement with the University community.
Due to continued year on year demand for on-campus bed spaces, UWE Bristol seeks to develop options to deliver high quality affordable student accommodation, that will enable us to offer a bed space for all first-year graduates.
With an earlier student accommodation development on Frenchay campus due to be completed in September 2023, further sites for accommodation have been investigated. A new development of student residences has been proposed for the south east corner of Frenchay campus for up to 420 bed spaces, with associated ancillary internal and external spaces included.
Student residences
Student accommodation plays an important role in helping students to make the transition to university and adapt to living independently. Living in on-campus accommodation helps students easily access university facilities and activities.
There are currently 3,149 student residences on Frenchay campus, the majority of which are let to first year undergraduates. The existing student residences are split across Student Village and Wallscourt Park, which provide a range of accommodation types.
The development of 420 new bed spaces will enable UWE Bristol to help guarantee accommodation on campus for all students in their first year.
You may also be interested in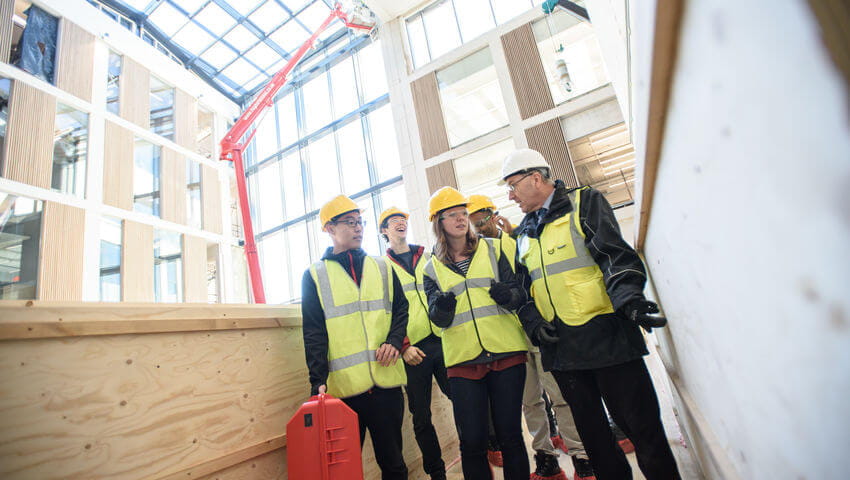 A showcase of some of our major developments that are happening or have happened as part of our Campus 2020 strategy.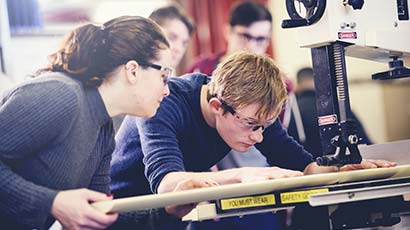 We've invested £300 million into our modern facilities, creating the most effective and empowering setting for our students and people to discover their potential.