Helping you achieve your ambitions
Start your experience
Explore your chosen subject area, watch course videos and join our live chats with staff.
Helping you achieve your ambitions
Ambition is individual. So, making it happen looks different for everyone. Part-time, full-time or top-up, there's a postgrad option for you no matter what your circumstances are. We give you more choice so you can balance the demands of work and real life. Ready to turn your ambition into a reality? Hear from our support services who can help you do just that.
Before you join us 
From support with the application process to understanding what extra support you might need to have the best university experience. It's all here for you.
Admissions
Everything you need to know about how to apply, entry requirements and what happens next. Irina, our Head of Admissions, talks you through it all.
Disability services
Once we know the barriers you may face at university we can address these together so you have the best possible experience. Hear from our team about disclosing your disability, applying for allowances and the support you can expect.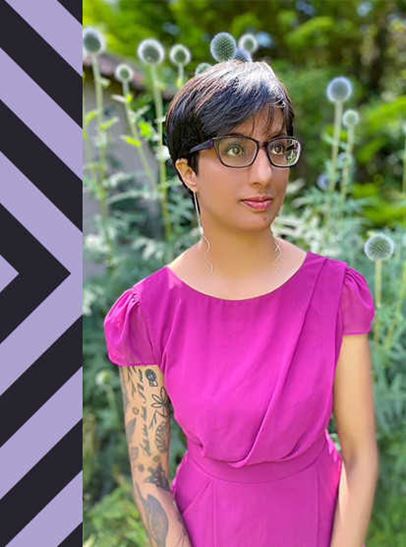 "I studied part time, while working part time and raising two children as a lone parent. The option of studying over two years enabled me to complete the course successfully, while also continuing to earn a living. "
When you're with us
We provide plenty of academic and personal support to ensure you have everything you need to succeed.
Be the best you can be
How you think determines how you feel and what you can achieve. That's why it's important that you feel good about yourself. But this isn't always easy – we all have good and bad days. At UWE Bristol, we provide the tools you need to be confident, happy and successful in life. Take a minute to watch staff from across our university explaining how we can support you.
Enhancing your career prospects
Whether you want to accelerate your career, start something new or boost your knowledge and prospects, our careers team are on hand to support you. They can offer practical advice, tools and mentoring to help you get to where to you want to be. Hear more from our team.
Library support
There are a number of ways you can get support with your studies through our 24/7 library. We have helpdesks, an online chat service, as well as 1:1 sessions and workshops on offer. You'll be welcomed with a course-specific induction to help you shortcut straight to the resources you need and every faculty has a team of dedicated librarians on hand to help when you have questions. Find out more about what the library can offer you.