UWE Jazz start face-to-face rehearsals
UWE Jazz are starting summer rehearsals in person. Playing anything from Blues Brothers to Frank Sinatra with a bit of Stevie Wonder to boot, UWE Jazz is finally able to meet again.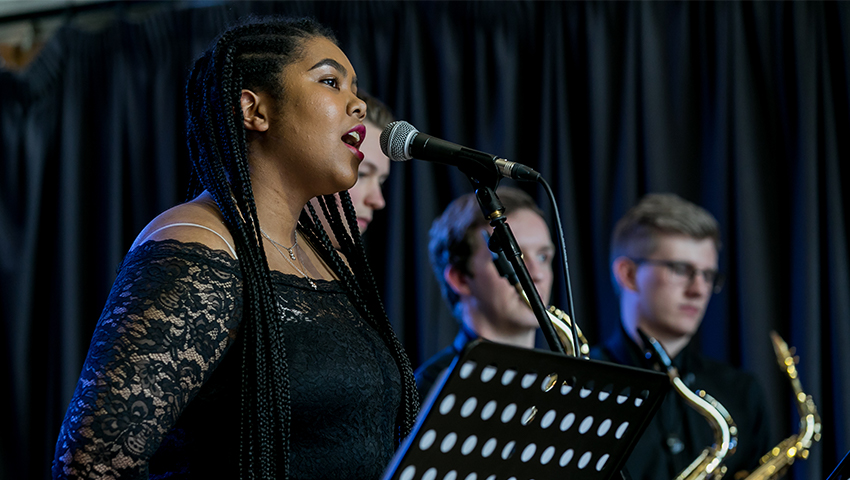 After months of not being able to meet UWE Jazz are finally able to get the band back together for some summer rehearsals. Whether they're playing gigs for the University Alliance or the Lord Mayor of Bristol, at M shed or the Bristol Beacon these guys know how to bring it and are excited to finally get back together!
Check out the latest Christmas recording session from the last time UWE Jazz got together, recorded and filmed at our very own Centre for Music.
UWE Jazz live
Watch their live Christmas recording of 'God rest you merry gentlemen'.
Want to join UWE Jazz?
If you are interested in joining UWE Jazz you can find out more on our main Centre for Music website as well as details about our other playing and singing opportunities.
UWE Jazz Ensemble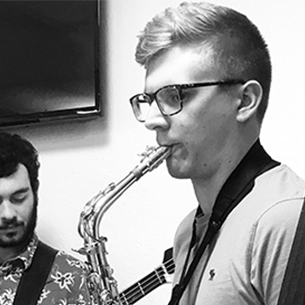 Taking bookings
The UWE Jazz ensemble are bookable for events. To book UWE Jazz for your event email cfm@uwe.ac.uk and we'll send you a quote.
"The Centre for Music and UWE Jazz made a world of difference to our event – they provided wonderful music throughout the evening, not only entertaining the guests, but creating a real buzz, and setting a tone that was relaxed and happy. Thank you so much to everyone involved!"