Guy won our 2020/21 Dubplate competition with his song 'Plans' after joining the Centre for Music for the first time in 2020 while studying Music Tech at UWE Bristol.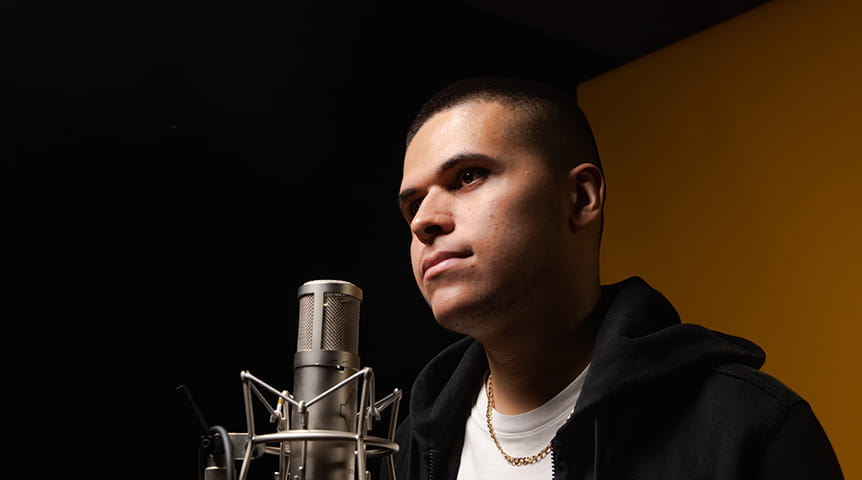 He is an incredibly talented 18-year-old rapper/singer who has recently finished his debut album 'Lift Off'. He started writing while at school and has been producing music at home for the past few years since showing a talent for Piano amongst other things.
2021 has seen Guy professionally mix and master his debut single 'Plans' which has been cut to a dubplate and is out now.
G U Y - Watch 'Plans' video
Watch the video we shot with Guy for the release of 'Plans.'
G U Y - Listen to 'Plans'
Guy's music plans
Find out more about Guy and his music plans.
'Lift off' - Guy's album
Listen to Guy's debut album 'Lift off' on Spotify.