James Tombling (aka FATBAZ)
One of the two winners of the 2019/20 Dubplate competition, James's track 'Freak' was pressed on a double A-side vinyl release.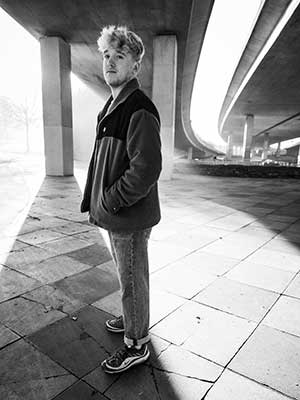 James was so inspired by winning the Dubplate competition that he decided to release an album 'Concussion' alongside the dubplate release.
James is studying Robotics at UWE Bristol. A regular user of the Centre for Music (CfM)'s DJ room, James is often booked in for a practice session.
He makes huge DnB bangers as well as doing a bit of DJing in Bristol, including a blistering set at Amplify 2020.
Check out this short film made from Amplify 2020 featuring student performances of original music, DJs and the winners of our annual dubplate competition.
Amplify performances including FATBAZ
Watch FATBAZ and other student performances from our Amplify 2020 event.
FATBAZ album - Concussion
Listen to the full album 'Concussion' released in 2020 on Spotify.
FATBAZ gallery