All of us at Centre for Music (CfM) are really excited to bring you a mini course to help you write an original song with the help of our tutors. Learn the basic principles of lyric writing, chord progressions, structure and more with Ash Tucker.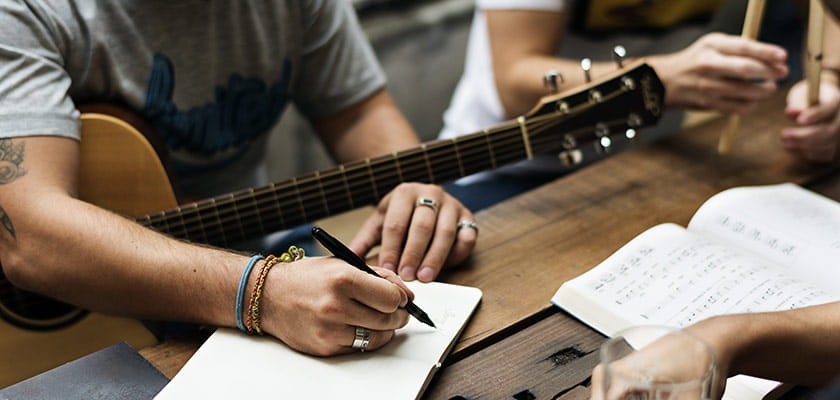 Music lessons, mini-courses and masterclasses
If you are a UWE Bristol student and want to get a place on our songwriting mini-course or any of our other mini courses (including small group guitar, one-to-one Logic/Ableton sessions, mixing and mastering) all you need to do is become a member then email us with the sessions you are interested in.
Find out more about our music lessons, mini-courses and masterclasses.
Songwriting sessions
Interested in songwriting? Watch a teaser from our songwriting sessions.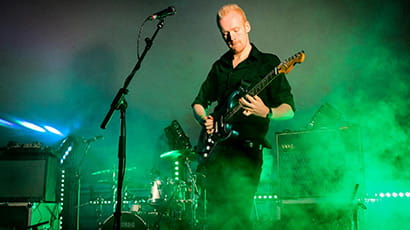 Ash is our resident guitar tutor, who runs our small group lessons plus guitar one-to-ones, in partnership with Mobile Guitar Tuition. He trains everyone from absolute beginners to really advanced players.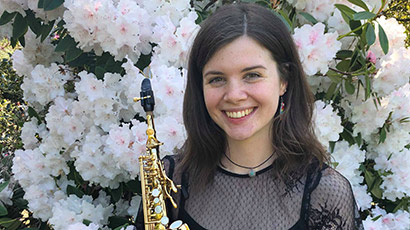 MA Music Therapy student Chloe has been coming to our songwriting sessions run online, as part of the development of her original music.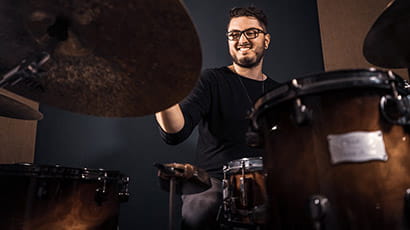 AJ is our resident drum tutor, teaching both experienced and brand new players in our small group sessions and also one to one.