All of us at Centre for Music (CfM) are really excited to be collaborating to create an arrangement of an original song written by one of our CfM members whilst attending the songwriting mini-course with Ash Tucker.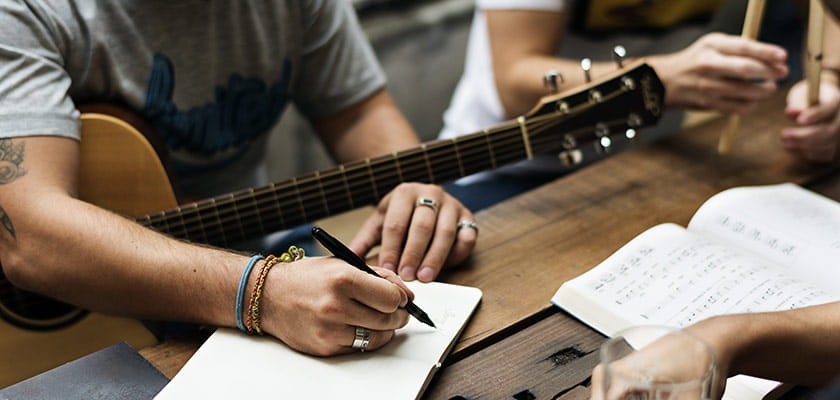 Ash Tucker has offered to create a guitar part, whilst CfM drum specialist AJ Rousell will add drums and percussion. CfM Leader Kat Branch has offered to provide some piano and backing vocals with a final mix brought together by our very own sound engineer Geoff Widdowson.
The arrangement should be out at the end of May so we'll keep you posted.
Songwriting sessions
Interested in songwriting? Watch a teaser from our songwriting sessions.
Music lessons, mini-courses and masterclasses
If you are a UWE Bristol student and want to get a place on our songwriting mini-course or any of our other mini courses (including small group guitar, one-to-one Logic/Ableton sessions, mixing and mastering) all you need to do is become a member then email us with the sessions you are interested in.
Find out more about our music lessons, mini-courses and masterclasses.