Guitar lessons with Ash Tucker
Ash is our resident guitar tutor, who runs our small group lessons plus guitar one-to-ones, in partnership with Mobile Guitar Tuition. He trains everyone from absolute beginners to really advanced players.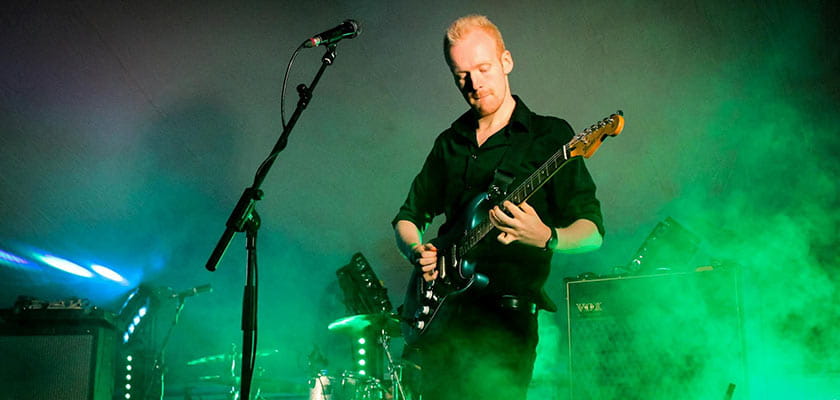 "My passion is helping guitarists reach their next level no matter what their age or style of music - moving you forward in your playing journey according to what you want to achieve is my priority!"
Guitar soloing
Want to learn to Solo? Here's a session with Centre for Music (CfM) guitar wizard Ash to help you out.
He also leads our songwriting sessions helping our CfM members create and arrange their own original material.
Here's a sneak peak at our latest songwriting series:
Songwriting sessions
Interested in songwriting? Watch a teaser from our songwriting sessions.
Ash studied at the Royal Northern College of Music. He then toured the country following the release of his own album as well as playing guitar for different function bands and original acts.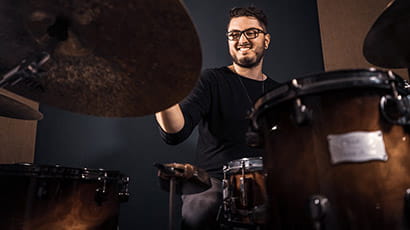 AJ is our resident drum tutor, teaching both experienced and brand new players in our small group sessions and also one to one.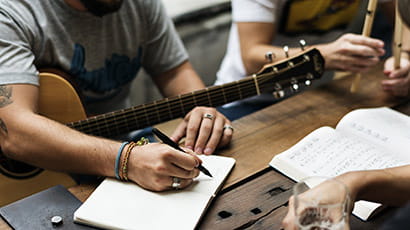 The Centre for Music's songwriting mini-course will teach you the fundamentals of writing a song from start to finish