Ellie was asked to write the libretto (the text or words) for our Transforming Futures project over lockdown in 2020.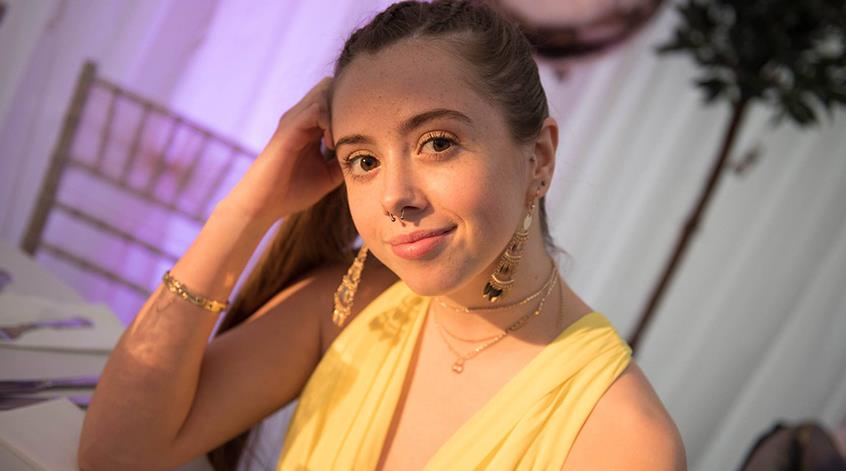 Ellie is a Creative and Professional Writing student in the final year of her degree in the School of Creative and Cultural Industries at UWE Bristol. During her time on the course she has written everything from marketing copy, fiction and poetry to essays and scripts.
Ellie was excited to be asked to write the libretto for the Transforming Futures project to give her a first real taste of song writing. As someone who is unable to do anything without the right music playing, she found the challenge of this project very enticing.
Ellie ordinarily listens to genres such as psychedelic rock, electronic, indie and folk so enjoyed being stretched to write a piece intended to appeal to a wide range of musicians.
Ellie Potts
Ellie talks about the creation of the Libretto.