Drum lessons with AJ Rousell
AJ is our resident drum tutor, teaching both experienced and brand new players in our small group sessions and also one to one.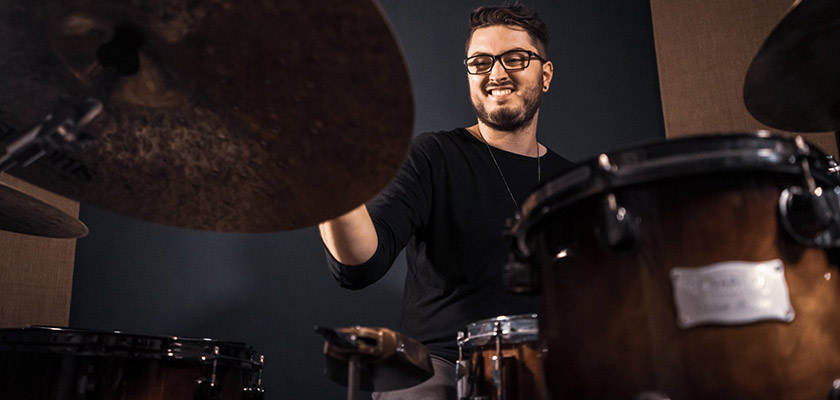 AJ recently co-presented an incredible drumming Masterclass with world-class drummer Emmanuelle Caplette as part of the Centre for Music (CfM)'s Inspire Masterclass series, attended by over 80 drummers from around the world.
AJ is an experienced drummer and educator. He spends his time teaching over 70 students a week plus recording and performing as a busy session musician. He is also the organiser and director for The Drummer's Odyssey Camp, hosted at the CfM in 2019. We look forward to hosting this amazing drumming event in 2021.
Check out these highlights from a special drum clinic at CfM:
Drum clinic highlights
Watch highlights from a drum clinic with Dave Major and AJ Rousell.