This year Centre for Music (CfM) have partnered with The Students' Union at UWE's 'Celebrating Black Excellence' campaign and are asking MCs and producers from all ethnic backgrounds at UWE Bristol to apply to record a performance of an original track with us which will be showcased across our channels.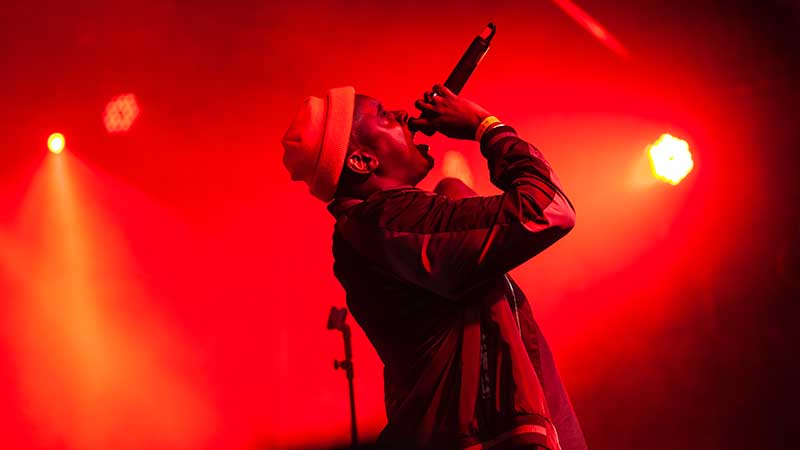 The very best performer will also be rewarded with a professional music video shoot on a location of their choice. For the latest Amplify 2021 news follow us on our social channels.
What is Amplify?
CfM Amplify is a project that celebrates all things hip-hop, grime, RnB and rap. MCs and producers at UWE Bristol can showcase their work and perform live alongside up and coming local and national artists.
Launched in 2018 with a huge campus event packed with workshops on DJing, lyric writing, graffiti art and an amazing collection of live performances, CfM partnered with WordPlay magazine and Bristol artist Silent Hobo focusing especially on hip-hop culture.
In 2019 we took Amplify to the Trinity Centre adding industry panel discussions and scratch demonstrations to the bill for an incredible event headlined by Barney Artist.
We wanted to increase the exposure of artists, producers and DJs at UWE Bristol for the 2020 event, which took place at Basement 45 featuring back-to-back sets from our best DJs and MCs. The very best performer was rewarded with a professional music video shoot.