Centre for Music run an annual competition to celebrate music of black origin including hip hop, rap, RnB, grime, dubstep and trap. Winners can receive great prizes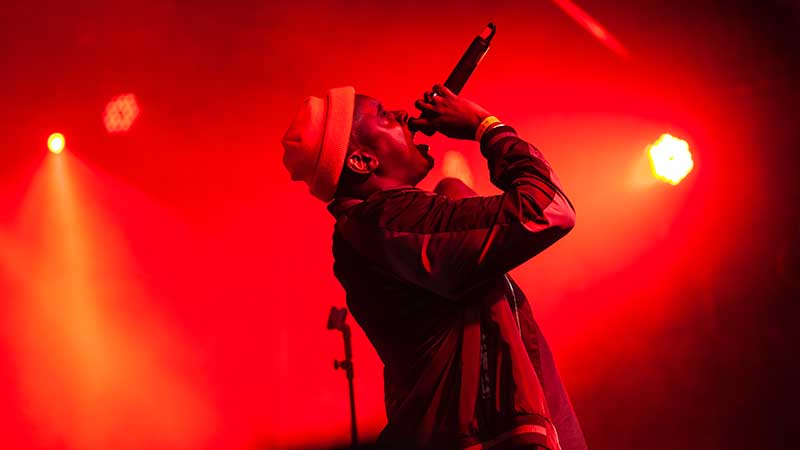 The very best submission for Amplify will win a professional mix and master of their track cut to dubplate or a pro video shoot giving an asset that is ready for commercial release.
G U Y - Watch 'Plans' video
Watch the video we shot with Guy for the release of 'Plans.'
What is Amplify?
CfM Amplify is a project that celebrates all things hip-hop, grime, RnB, rap and more. MCs, songwriters and producers at UWE Bristol can showcase their work and perform live alongside up and coming local and national artists.
Launched in 2018 with a huge campus event packed with workshops on DJing, lyric writing, graffiti art and an amazing collection of live performances, CfM partnered with WordPlay magazine and Bristol artist Silent Hobo focusing especially on hip-hop culture.
In 2019 we took Amplify to the Trinity Centre adding industry panel discussions and scratch demonstrations to the bill for an incredible event headlined by Barney Artist.
To increase the exposure of artists, producers and DJs at UWE Bristol for the 2020 event, we took the event to Basement 45 featuring back-to-back sets from our best DJs and MCs. The very best performer was rewarded with a professional music video shoot.
2021's competition is open to all and we've had several submissions which we'll be listening to and choosing a winner really soon. Watch this space!