National Concert Band Festival
25 students, staff, alumni and community members made their way to the prestigious Royal Northern College of Music for the finals of the National Concert Band Festival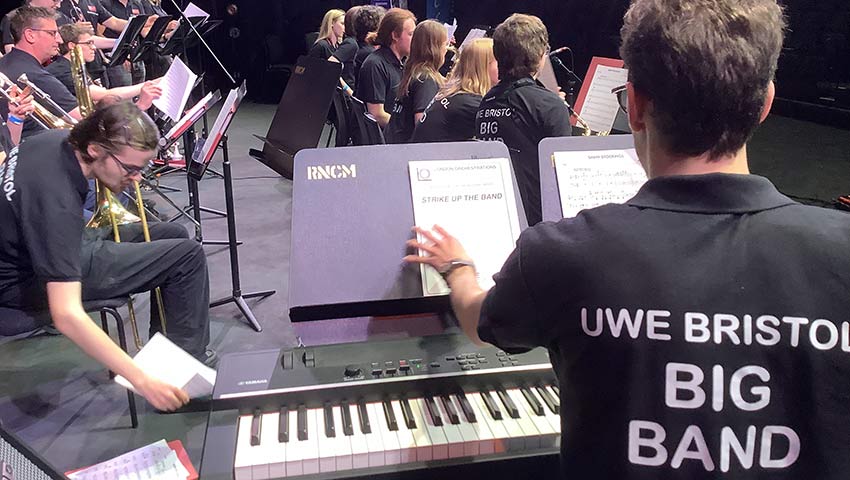 This year, UWE Bristol were one of only two university Big Bands to be represented. After a stunning performance, under the direction of Mr. Keith Morgan, the band were awarded the top Platinum award. In addition there was an outstanding award given to the trombone section and soloist awarded to Chris Digby.
"Performing at the NCBF was the highlight of being a student at UWE this year. There is so much talent in the Big Band. We were so pleased to have achieved the top Platinum award and I could not be prouder to have been a part of it."
Platinum Award Winners
Amelia Jones and Chris Digby alongside adjudicators Barrie Johnson and Andy Scott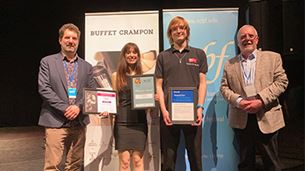 "It is all too easy to tell ourselves 'we are good' but sometimes you need a little feedback from those in the know to give us, as musicians, a reality check. The feedback from the adjudicators was very positive and a highly successful trip where the name of UWE Bristol was well represented at the national level. Looks like we are good after all. "