Inspire Masterclass series 2021 - drum masterclass
Our recent virtual drum masterclass was attended by over 80 people from around the world.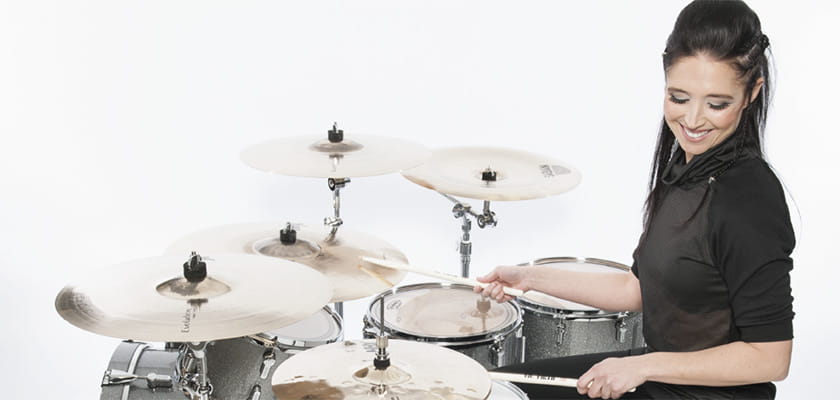 Centre for Music (CfM) Drum expert AJ Rousell hosted a masterclass sharing not only his user-friendly and carefully structured techniques for developing drumming skills, but also featuring world-class Canadian drummer Emmanuelle Caplette.
With a background in Drum Corps Emmanuelle showed masterclass attendees how to combine discipline and creativity with thrilling results! With lockdowns taking place worldwide we decided to open up our events to members of the public to join CfM members and were delighted to welcome guests from India, USA, France and more.
"Emmanuelle is the best. She is the model of professionalism. She is very generous and genuinely interested in the success of her students. She is dedicated to art and craft of drumming. She is a true mentor and role model. Thank you CfM for putting this together."
So far our Inspire Masterclass series 2021 has included amazing, up close experiences with:
violinist Braimah Kanneh-Mason, of the famous musical Kanneh-Mason family
French horn player Felix Klieser, who plays with his feet
'Les Miserables' superstar Craig Mather, who has played 'Marius' over 1000 times
sound engineer Nick Lythgoe, who has worked with Bastille, Avici, Bruno Mars and many more in his 40-year career.
Follow us @uwecfm where we'll announce the next Masterclasses first.
"I received very useful advice which I applied immediately in my playing and could already see improvements."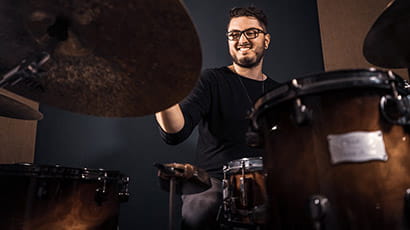 AJ is our resident drum tutor, teaching both experienced and brand new players in our small group sessions and also one to one.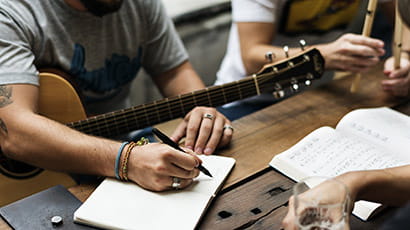 The Centre for Music's songwriting mini-course will teach you the fundamentals of writing a song from start to finish