Find out what's been happening and what's coming up at the Centre for Music including music lessons, masterclasses, competitions and events.
Support from the experts
Get music lessons, attend masterclasses and learn about recording and producing from our Centre for Music experts.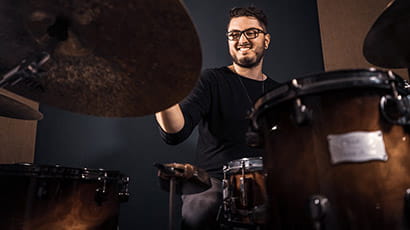 AJ is our resident drum tutor, teaching both experienced and brand new players in our small group sessions and also one to one.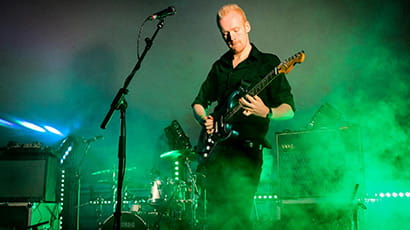 Ash is our resident guitar tutor, who runs our small group lessons plus guitar one-to-ones, in partnership with Mobile Guitar Tuition. He trains everyone from absolute beginners to really advanced players.
What we offer
No matter what you are studying, or whether you are an expert or a beginner, we have fantastic opportunities to learn and perform music from classical and jazz, rock and pop, to hip-hop, rap and electronic. We offer:
music lessons and masterclasses
rehearsal studios and practice spaces
recording studios and help with recording and producing techniques
playing and singing opportunities to suit all styles and musical interests.
More about what we offer