Start your experience
Explore your chosen subject area and join our live chats with current students and staff.
Call our Clearing Team
Our experts are available if you have any questions about Clearing. Call us now on +44(0) 117 32 83333.
Our careers team
Our careers team are here to help you discover what your future looks like. With practical career advice and mentoring, CV writing workshops and all the tools you'll need along the way. Hear more from the team themselves.
Real experience counts
No matter how much we prepare you for the world of work, there's nothing like the real thing. With many of our courses including placements you'll have those valuable on the job skills employers are looking for. And when it comes to learning we'll take you beyond the classroom, through live projects, field trips, insight sessions and even international opportunities to help kick-start your career.
My placement - Molly's story
A glimpse into your future career
Hear how Priscilla made the most of the many career enhancing opportunities on offer here and the connections she made. And see what a UWE Bristol degree could do for you.
Enhance your career prospects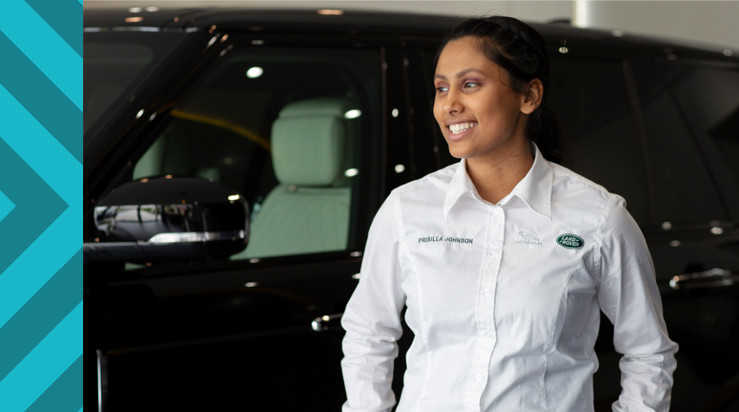 Get enterprise ready
Whether you want to start your own business or not, being enterprise ready is crucial to your future success. That's why it's central to what we do. For us too it's about being able to identify new opportunities, think creatively, be bold and bring ideas to life. It's about having the skills you need to get hired.
How to run your own pop-up shop at UWE Bristol
"Throughout our course guest industry mentors would visit and provide a real insight to the exciting world of business."
Well-connected
It's not just what you know, it's who you know too. Our partnerships with industry-leading organisations and businesses are what keep our course content relevant and your future skills in demand.
"We've built a robust relationship with UWE Bristol lecturers and course director leads. This is complemented through our seat on the UWE Bristol Board, where we help to shape discussions in course content and direction. As an employer, we look to add value by ensuring the courses provide a 'true to life' perspective for students.""
Join a community that's changing things