HR Excellence in Research Award
UWE Bristol is proud to hold the European Commission's HR Excellence in Research Award. This recognises the University's outstanding work in developing and supporting its research staff.
About the Award
Professor Eric Thomas, speaking as President of Universities UK said, "Research and innovation are a key priority for UK universities and this award recognises the increase in support being provided for the career and professional development of researchers".
Researchers seeking a new employer or host for their project can be assured that HR Excellence in Research Award holders will provide a stimulating and supportive working environment, one where researchers and the important work they do are valued.
Recognising our commitment
The award is made by a prestigious panel comprising representatives of the European Commission; the UK Research Staff Association; the Equality Challenge Unit; Vitae, the UK researcher development organisation; and the UK Concordat Strategy Group. The award acknowledges UWE Bristol's commitment to achieving the principles of both the UK Concordat to Support the Career Development of Researchers and the European Charter for Researchers. UWE Bristol has held the award continuously since 2012.
Professor Martin Boddy, UWE Bristol Pro Vice-Chancellor (Research and Enterprise) said, "This award reflects our commitment to support the development of our research staff, a key element of UWE Bristol's Research Strategy. By investing in research activities and infrastructure, we aim to attract and retain high-quality researchers and postgraduate students. This endorsement of our employment and training practices from the European Commission is recognition of the hard work of colleagues from all over the University."
See further information on the Concordat to support the career development of researchers, including the University's implementation and action plan.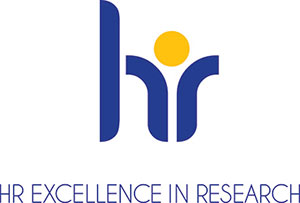 You may also be interested in