Graduate School Handbook part seven
Wellbeing and sources of support for postgraduate researchers (PGRs) including personal circumstances.
This part of the handbook includes regulations, information and guidance about:
personal circumstances for postgraduate researchers (section 7a),
parental leave (section 7b), reasonable adjustments (section 7c)
wellbeing with links to other resources and sources of help available.
7.1 Expectations about accessing support and help

PGR7.1.1R All PGRs are entitled to expect access to reasonable levels of support during their studies, provided by the University via the Graduate School and other professional and specialist services, from within faculties, and by the supervisory team.
Information about sources of support and help will be made available to postgraduate researchers via the Graduate School Handbook and the Graduate School web pages.
Part 7a Personal circumstances for postgraduate researchers
Part 7a Personal circumstances for postgraduate researchers
Introduction – what are personal circumstances?
Personal circumstances are serious personal difficulties or significantly disruptive matters outside your control which impact upon your ability to make progress with your research, or to meet the deadline for completing/submitting your work for a specific progression milestone, or to attend a progression viva voce/progress review meeting.
They can also apply when completing or submitting your thesis/work for final assessment or undertaking a final assessment viva voce examination, but there is special advice that you must follow for the final assessment period.
The Graduate School has a personal circumstances process in place to help PGR candidates facing these situations.
The help available varies according to the nature and seriousness of the situation, and you need to read the further information below and in the Graduate School guidance notes about completing your personal circumstances application (PDF) carefully to decide which option is most relevant for you.
All personal circumstances requests must be supported by relevant evidence and must be made by the deadlines indicated in the application process guidance notes.
Who is this process for?
This process is for PGRs registered on postgraduate research degrees where personal circumstances are affecting progress with their research study.
It is not applicable for circumstances affecting any Masters level modules that PGRs may be taking as part of their training development credit requirement or modules being undertaken by PGRs registered on Professional Doctorate programmes.
If you have circumstances affecting a specific assessment for a module you are taking, you will need to complete the University's personal circumstances process for taught modules.
If your circumstances affect both your research study and a specific taught module assessment you will need to complete both the PGR and the taught module processes. This is because the range of appropriate options and outcomes are different for each process.
If you are unsure about which process applies to you, please contact the Graduate School for more advice.
To submit a PGR personal circumstances application, you need to use the personal circumstances form (Doc) provided on the Graduate School Research Degree Forms web page.
Regulations
Regulations about personal circumstances for PGRs
PGR7.2.1R Postgraduate researchers are expected to engage with all progress review milestones and assessment events that are required of them (ie. RD1, progression examination, Progress Review Stage 2 and Progress Review Stage 3, and final assessment viva voce examination) that are required of them.
PGR7.2.2R If a PGR does not submit the required work/thesis by the specified deadline for a progress review milestone, progression examination, or at final submission, this will be recorded as a non-submission. If this is due to significant personal reasons outside the PGR's control then they may submit a personal circumstances application.
PGR7.2.3R If the PGR has chosen to submit the required work/thesis and attend the progress review meeting or viva voce examination, it will not normally be possible to submit a personal circumstances application subsequently (see also late personal circumstances at PGR7.4.8).
PGR7.2.4R If personal circumstances prevent a PGR from actively engaging with their research project, meeting a submission deadline, or attending a progress review or viva voce examination they may apply for one of the following:
Up to five working days (Monday – Friday) for the late submission of a progression examination report or progress review work. Evidenced or self-certified where no evidence is available (once only per stage, not available for final submission or within final assessment period).
An extension to a progress milestone submission deadline ie progression examination report or progress review work (for up to 28 days, once only per stage, not available for final submission or within final assessment period);
The postponement and rearrangement of a progression examination viva voce or progress review meeting;
A suspension of registration (for up to 12 months, not within the final assessment period);
An extension to the registration end date (available post stage 3 progress review only – extra time to complete and make final submission);
Postponement and re-arrangement of the final assessment viva voce;
Suspension during the final assessment period, or extension of the final assessment period.
Until otherwise advised, all cases that are related to COVID-19 circumstances will not require supporting evidence and PGRs may self-certify.
In all other cases (except the five-day self certification), appropriate supporting evidence will be required. The process for making an application is described on the Graduate School PGR personal circumstances guidance notes with the exception of International PGRs on Tier 4 visas who should refer to the information on Authorised Absence below and in Section 4. of this handbook. Additional guidance is provided below.
PGR7.2.5R Faculty Research Degrees Committees will have mechanisms to consider applications for personal circumstances confidentially up to the commencement of the final assessment period. Exceptionally, FRDCs may approve arrangements to support personal circumstances other than those listed at PGR7.2.4R, where there is specific individual need and evidence to support this.
PGR7.2.6R The Research Degrees Award Board will have mechanisms to consider applications for personal circumstances confidentially within the final assessment period. Exceptionally, RDABs may approve arrangements to support personal circumstances other than those listed at PGR7.2.4R, where there is specific individual need and evidence to support this
PGR7.2.7R The Research Degrees Award Board is responsible for considering personal circumstances relating to the withdrawal of a PGR's registration.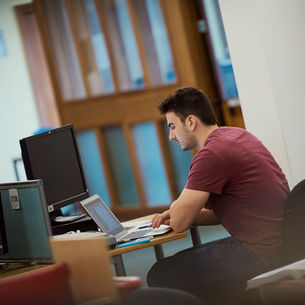 Additional guidance for international Tier 4 visa PGRs
Approval for an authorised absence
Situations can sometimes arise that require some international PGRs to be absent from UWE Bristol: for example, a family emergency in your home country, a period of sickness which requires time away from studies to recover, or time required to undertake data collection/research for a dissertation or thesis.
Approval must be obtained in advance for any authorised absence from UWE Bristol's Visa Support Team and PGRs should discuss this in advance of taking any leave. Approval is given on a case-by-case basis and must have support from an academic member of staff such as the Director of Studies. A PGR may be able to receive an authorised absence for up to 60 days but this cannot be granted in all cases.
An authorised absence can only be considered if the PGR will not require a visa extension as a result of taking time out from their studies.
Information about how to obtain an authorised absence.
Other sources of help and guidance for international PGRs
Part 7b Parental leave for postgraduate researchers
Part 7b
All PGRs are entitled to 12 months maternity leave. The PGR can apply for this via the normal suspension procedure (Personal Circumstances) and can be given up to 1 year suspension from their registration;
Paternity leave is two weeks for all PGRs regardless of how they are funded, and any requests must also be sent to the Graduate School via email. A two-week extension to the next progress review submission deadline will be permitted, but no extension will be made to the maximum registration end date;
There is no minimum timeframe for a PGR to become eligible for parental leave, so it can be requested at any point during the PGR's registration;
Supervisory approval is needed for all parental leave requests;
The PGR has the option to return from their parental leave early, but in the case of maternity leave, we would not advise returning to study within two weeks of the baby's birth;
The PGR and supervisory team should keep in touch at an agreed frequency;
The PGR should notify their supervisory team and the Graduate School of their return date;
International PGRs making an application for parental leave must also contact the PBS team at pbshelpline@uwe.ac.uk for advice as it may impact their visa.
Parental leave pay
The Graduate School policy for maternity pay is as follows:
Self-funded PGRs receive no maternity pay from UWE Bristol;
Sponsored PGRs – receive no maternity pay from UWE Bristol and should make arrangements to contact their sponsor about their intended leave period and any possible funding;
Research Council-funded PGRs – as per Research Council guidance;
UWE Bristol bursary/scholarship PGRs – full bursary to be paid for up to 6 months, with the option of taking a further six months unpaid.
Note: While on parental leave, PGRs are not entitled to access resources such as the library, or to supervision other than that required to maintain pastoral contact. This is the case for all suspensions of registration.
Part 7c Reasonable adjustments for postgraduate researchers regulations
PGR7.5 Regulations about reasonable adjustments
PGR7.5.1R The Graduate School, in collaboration with other professional and specialist services, will ensure that there are confidential opportunities for PGRs to disclose disabilities, health or other ongoing conditions, or specific learning difficulties (including dyslexia) for which additional support and/or reasonable adjustment may be required.
PGR7.5.2R The Graduate School, in collaboration with other specialist services, will ensure that mechanisms are in place for PGRs with a documented disability, health or other ongoing condition, or specific learning difficulty to access additional support and/or reasonable adjustments.
PGR7.6 Reasonable adjustments in viva voce examinations, progress review and examination of taught modules
PGR7.6.1R [E18.1R] Where appropriate, PGRs may receive extra time or other assessment adjustments. In the case of viva voce examinations and progress review, these adjustments can be varied and wide ranging and must be discussed and agreed individually with the Graduate School in advance.
Further information and guidance
Applicants and newly registered PGRs
The University encourages all applicants to disclose any disability and support needs they might have. Without this information, we cannot offer you the appropriate information and support, eg about Disabled Students Allowance (DSA), viva voce examination adjustments, one-to-one mentoring support, etc.
Successful applicants for a postgraduate research degree award who disclose that they have a disability, ongoing health condition or specific learning difficulty will be sent a PGR disabilities questionnaire for completion, and offered a meeting with a disability adviser and an officer from the Graduate School to determine what support they need during their doctoral programme.
There are several confidential opportunities during the application and admissions process for prospective PGRs to disclose a disability.
Current PGRs
If, as a current PGR you have a disability, ongoing health condition or specific learning difficulty that you have not previously disclosed, and you need support to help you undertake your research, or reasonable adjustments for a PGR progress milestone or other assessment, you can contact the Graduate School or make an appointment with a disability adviser in Disability Services. If you contact the Disability Service, please ensure that you let them know you are a PGR.
To find out what type of support is offered by the University, please go to the Disability Service web pages.
In addition, you may need support or reasonable adjustments specific to your PGR status, eg adjustments for viva voce examinations. You should contact the Graduate School about this.
Privacy policy
We understand that you may be concerned about disclosing information about yourself or your condition. Please be assured that all information you provide is confidential and is shared only with those directly involved in your support arrangements with your consent. If we are fully aware of your needs we will be better equipped to ensure you are supported.
Please see our privacy policy for more information on data protection and confidentiality at UWE Bristol.
Putting support in place
Once you have disclosed a disability, ongoing health condition or specific learning difficulty the Graduate School will normally invite you to a PGR support needs meeting which will be attended by a disability adviser, a Graduate School officer and usually your Director of Studies.
The purpose of this meeting will be to discuss your support needs specific to postgraduate research study. This can include support in preparing for progress milestones and reasonable adjustments for the progression examination, progress review meetings and where appropriate, the final assessment period and completing your thesis.
It is useful to have your Director of Studies present at this meeting as they will have the most regular contact with you in your day-to-day research life. However, if you would prefer that they did not attend, we will identify other ways of informing them about your support needs which you are comfortable with during that meeting.
The disability adviser will also be able to provide general advice about disability support and reasonable adjustments if you have not already had a meeting with them. This can include advice about making an application for Disabled Student's Allowance (DSA) if you do not already receive this, and the kinds of support that DSA can be used to fund.
Types of PGR support available as reasonable adjustments
The Graduate School will try to tailor support to your specific needs. Reasonable adjustments can include but are not limited to:
Accessibility adjustments for PGR Research Development Workshops, forums and UWE Bristol Summer residential.
Preparing for a viva: an initial indication of the likely range of questions/topics which the examiner will wish to discuss. You should be aware that there is no guarantee that the viva will not explore other aspects or areas of your research - you should prepare for every eventuality.
Adjustments to a viva voce room where these are held face-to-face, eg accessibility, furniture, lighting, proximity to a bathroom, etc.
Adjustments to the way in which the viva is conducted eg: 1) an electronic version of your thesis/work on your laptop/iPad/tablet for your reference during the exam; 2) scheduled breaks during the viva; 3) examiner questioning style eg short single clause questions, avoiding multiple clause questions.
Adjustment to mode of registration for PGRs with reasonable adjustments
Sometimes it is possible to consider changes to your mode of registration as part of reasonable adjustments and these can include:
Switching from full-time to part-time study is available to most PGRs at any time, as long as funding arrangements or research council requirements permit. This provides 18 months between progress milestones as opposed to 12 months and an adjustment to your registration end date. However, you should note that a part-time mode of study is not available to PGRs who are subject to Tier 4 visa requirements.
Switching to a more flexible version of part-time study with more time between progress milestones to enable you to continue to work through your project at a pace that suits you. We call this 'part-time stretched' and typically it might provide up to a 24 month gap between progress milestones.
Things to bear in mind:
This flexible part-time registration model is normally only available once you have passed the progression examination as this will provide evidence that the research project itself is viable for completion as a doctoral award. Part-time stretched will lengthen your overall registration period and therefore the level of flexibility that we can offer may be constrained where studentships are being funded by external bodies, industrial partnerships or the requirements of Professional Doctorate programme specifications.
You should also be aware that switching to part-time or part-time stretched may make your overall registration period very long indeed and you should consider the impact of such a long term commitment on your physical health and your wellbeing.
While adjustments of this kind this will not increase your overall fees, if you are a self-supporting PGR, you will also need to think carefully about the financial impact on your domestic situation/living costs.
Part 7d - Wellbeing, other resources and sources of help for PGRs
Part 7d
Staying healthy both physically and mentally during your research studies will help you to enhance productivity, reduce sickness and avoid unnecessary absences from your studies. Section 7a of this part of the handbook outlines what to do if you do become ill and cannot work on your research or need more time to meet a progress milestone submission deadline.
The Graduate School, in conjunction with the Wellbeing Service, run sessions about staying healthy during your research degree as part of the Research Skills Development Workshop series. At the moment, these run twice per year. Check the website for further details and dates.
You can also obtain help, support and advice if you are feeling stressed, anxious, depressed or have another ongoing mental health condition in your day-to-day life at UWE Bristol, but do not need or want to suspend your registration or apply for personal circumstances. This is available for all students of the University, including PGRs, from the University's Wellbeing Service.
Advice for staff who have concerns about a PGR's health or wellbeing
The Wellbeing Service is a confidential service and is unable to discuss any information about whether a student is accessing the service unless they have the student's consent. Any DoS/supervisor or other member of staff who has an urgent concern about a PGR can speak to the Duty Wellbeing Practitioner during standard office hours by calling + 44 (0) 117 32 86268 for general advice and to pass on their concerns. The Wellbeing Service has also produced an advice for staff supporting students guidance document as a downloadable pdf.
You may also be interested in