Postgraduate research in the School of Education and Childhood
We offer a popular and successful professional doctorate in education (EdD) route with two years taught phase with a group of peers and two or more years individual supervised research, and a traditional doctorate of philosophy (PhD) route of usually three or four years supervised individual research.
Professor Jane Andrews (Jane.AndrewsEDU@uwe.ac.uk) and Professor Richard Waller (Richard.Waller@uwe.ac.uk) are Programme Leaders of the EdD which is aimed at professionals such as educators of all types, educational, policy officers, professionals involved in education in their specialist field such as nurses, paramedics, social workers, occupational therapists, community workers and others. Find out more about the Doctor of Education (EdD).
Dr Dean Smart (Dean.Smart@uwe.ac.uk) can be contacted regarding the PhD route. For those wishing to submit to this programme, and whose research ideas are well thought through, we can offer help to refine and submit a research proposal. Find out more about the Doctor of Philosophy (PhD).
Both routes are equivalent in status and challenge and, upon successful completion, UWE Bristol can confer the award of a Doctor of Education or a Doctor of Philosophy which allows you to use the title 'Dr'.
See below for some of our recent and completed EdD and PhD students with details of their research study titles and supervisory teams.
Visit our postgraduate research study information to apply for a research opportunity or view more opportunities.
EdD
A list of some of our current EdD students:
A list of some of our recently completed EdD students:
PhD students
See below a list of some of our current PhD students:
See below a list of some of our recently completed PhD students:
Laura Bentley
Jackie goes home: Working-class women, higher education , employment and social (re)alignment.
Supervision team: Dr Richard Waller; Harriet Bradley (Faculty of Business and Law).
Mohamed Elhaddad
"Whose bridges? And to where?" Exploring the rationale for supplementary schooling: A stakeholder informed case study.
Supervision team: Dr Dean Smart; Dr Richard Eke.
Postgraduate research study
Our Graduate School offers you the opportunity to contribute to our dynamic and leading edge research.
Postgraduate research study
You may also be interested in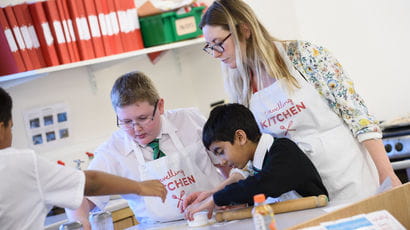 There is strength and diversity in the programme of educational research and evaluation at UWE Bristol. A broad range of substantive areas of enquiry is sponsored by a wide range of funding bodies.
Information about the Bristol Inter-disciplinary Group for Research Education (BRIDGE) based at UWE Bristol.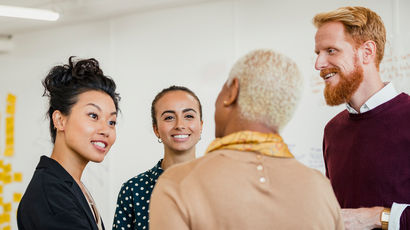 Details about the Higher Education Pedagogies, Policy and Practice (HEPPP) Research Network.