Coronavirus guidance for students and applicants
Get tested regularly
If you're living on campus or using campus facilities make sure you get tested regularly.
Key University messages
You'll have seen that the UK Government have announced that from Monday 19 July, almost all restrictions will be lifted, meaning there will be no requirement for social distancing; no limits on social contact; and no restrictions on in-person teaching. The removal of these restrictions will enable us to resume on-campus teaching across all of our programmes in 2021/22.
We're excited that we're able to provide a return to valuable on-campus teaching, and we have also listened to your feedback and will continue to complement your experience with a range of digitally-enhanced learning opportunities, allowing you to prepare for, participate in, and practise your learning in a variety of ways.
In line with Government advice, you will still be expected to wear a face mask while on campus, unless you are medically exempt. We will continue to review this. If you have any classes over the summer months, COVID-secure capacities will remain in our teaching rooms until the summer term has ended.
Make sure you continue to check your UWE Bristol email and Blackboard for further updates. Programme-specific information will be communicated to you via Blackboard and your programme team.
Get tested regularly
You should continue to test twice a week, either using home test kits or at an on-site facility.
Support and communication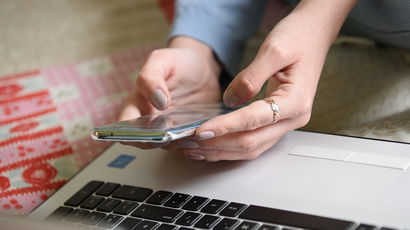 COVID-19 support team
Whether you have coronavirus symptoms or not, we have a team ready to help you manage your self-isolation.
COVID-19 support team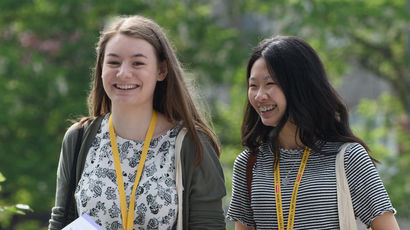 Accommodation information
All queries relating to accommodation, including allocation, key collection, services and refunds.
I'm unable to move into my UWE Bristol managed accommodation, can I get a refund?
If you've been unable to move into your university managed accommodation we will release your from your licence agreement and return your deposit providing you notify Accommodation Services in writing by the end of August.
I am living in private accommodation, can I get a discount?
The University can only offer discounts to those who are living in UWE Bristol managed accommodation. If you find yourself in financial difficulty, take a look at the funds you're able to apply for from the Student Money Service as you study.
Is flat occupancy limited?
Flat occupancy is not limited. A six-bedroom flat will house six people, and a 12-bedroom flat will house 12 people.
Can I mix with other students outside of my flat?
Will there be social activities happening in halls?
The Hallslife programme will continue with online events and opportunities to meet others.
Will there be enhanced cleaning services?
Yes. Cleaning Services will be working hard to ensure all high contact touchpoints are cleaned regularly.
Will accommodation receptions be open?
Cotswold Customer Services will be open daily between 07:00–19:00 to assist you. Wallscourt Park Customer Services will be open on limited hours, local signage will confirm timings. The Quantock Post room will also be open during week days.
If I need to self-isolate, what do I do?
Who can I speak to about accommodation?
When and where can I collect my key?
Key collection information will be sent to you one week prior to your arrival date. It will detail your key collection location.
Current students: study and campus environment
Information on online teaching, timetables, changing modules and more.
Will my course be delivered online or on campus?
From 19 July 2021, in line with step four of the government roadmap, all students can resume on-campus teaching.
Please make sure you continue to check your UWE Bristol email and Blackboard for updates. Programme-specific information will be communicated to you via Blackboard and your programme team.
I've got 'Pre-Recorded' sessions showing on my timetable in the evenings and weekends – can I do these at any time?
Pre-Recorded activities can be completed at a different time to the time displayed on your timetable, but you'll need to engage with these sessions ahead of any teaching related to them. You access the sessions through Blackboard so can choose a time to complete them at a time that best suits you.
Can I change modules or timetable?
Eligible students will have the opportunity to change modules once the timetables are published. There are no optional modules on Level 0 and Level 1 programmes as all modules are compulsory so no module changes are possible. You will have the opportunity to change your timetable, but spaces are limited and we will prioritise requests for changes:
where the request for change relates to reasonable adjustments or care commitments
requests from students who did not have the opportunity to choose their modules earlier in the year, including top up students, referred students, returning placement students or those whose placements have been cancelled.
Module and timetable change requests for Teaching Block 1 are not yet open.
To view your modules choices, log in to the Online Module Choices system. You will be able to view your current choices but will not yet be able to request changes as the system is currently closed.
Current students: assessments and certificates
Details of lockdown impact on exams and assessments, module marks and more.
I need more time for an assignment deadline
You can apply for more time for your assignment for reasons related to COVID-19.
Normally, if you do not submit work by the required deadline (or within the 24-hour window) a 'non-submission' will be recorded. However, if a five working day extension to a deadline is granted, the assessed work can be submitted as if on time and is marked accordingly.
Please note that five working day extensions are not available for resit coursework.
Understanding your published results following University Award Boards
How will my module marks be calculated?
Your final module marks will be calculated in the normal way and these will be the marks shown on your transcript and myUWE.
What documents are available for proof of study?
Current students are able to access the Notification of Credit and Assessment Marks (NOCAM) and Higher Education Achievement Report (HEAR) documents on myUWE. These can be used as proof of confirmed results, the HEAR will update to include your award details once final results are published.
Status Letters and Council Tax Exemption Certificates are also available.
Please download the HEAR and other myUWE documents as soon as possible as 42 days on from the results publication date access will be removed.
A verification letter confirming the conferment of an award is also available after results publication via Information Point. You may also wish to save copies of your module and programme specifications as evidence of the contents studied on your course.
I have questions about fees, who can I ask?
I'm a returning or graduating student, when will I receive my results?
I'm graduating this year, how will I receive my award documents?
Due to coronavirus, you will not be allowed to collect award documents from the University campus. Certificates will all be posted to your home address (not term time addresses), if you need to change the address please use our online enquiry form. Certificates for international partners are sent to the partner institution.
Please see 'When will I receive my certificate?' for the timeline for posting.
For any further details, please check the remaining details on Certificates for Graduating Students.
When will I receive my certificate?
Information for new students and applicants
Includes information on start dates, applications and deferment.
When does my course start?
Take a look at our useful preparing and arrival section which includes lots of key information about joining us. Also keep an eye out for your course specific 'preparing to study' details which will be sent through both your UWE Welcome website and email.
I have received my results from school, when will I know if I'm accepted or not?
If you have obtained centre assessed grades directly from your school these will be subject to approval by the exam board and so, cannot yet be taken as final grades. We will receive the results for many qualifications (eg A-levels, BTEC etc) directly from UCAS.
We will confirm offers once we have these final results. Results will be published for many qualification types on Tuesday 10 August 2021.
Will I be accepted onto my course in September now the Government have cancelled exams?
Your grades will be treated in exactly the same way as those obtained following exams. So, please don't worry that you'll be disadvantaged because you can't sit exams.
Will I be able to defer if the situation doesn't improve by the start of the course?
We do allow deferrals. Some courses (due to placements) might not be able to defer. We will assess deferral requests on case-by-case basis. Please get in touch with us and we will assist you. Try not to rush your decision – you can defer up to beginning of term.
I hold an offer with you, but want to change my course, what do I do?
Please contact our Applicant Experience team and they will assist you on next steps. You can reach them on
+44 (0)117 32 83333
.
I am a private candidate, what do I do?
Ofqual has included some information for private candidates. please contact your assessment centre to explore your options but we advise you to be prepared that you may not receive your results this summer and will have to sit an examination as soon as it becomes possible to do so. if you hold conditional offer, please get in touch with our admissions team to discuss your case. we will review applications on case-by-case basis.
Information for new international students and applicants
All the latest information for international students, including travelling to the UK.
Information for current international students
Information for existing students regarding travelling, visas, BRPs and attendance. 
Am I allowed to enter the UK without being vaccinated?
Vaccination is not currently a requirement for entry into the UK. However, we encourage all international students to receive a vaccine, either in their home country before arriving, or in the UK once they arrive.
Please see this government blog for further information.
Am I required to self-isolate if I am fully vaccinated?
Self-isolation on arrival is dependent on the country you are traveling from in line with the governments travel traffic light system. Further information on this is available on the UK government website.
How will teaching on my course be delivered?
As per government guidance, the University is planning for face to face delivery from September and we expect you to attend campus for teaching activities such as seminars, tutorials, practical classes, and group discussion, as they will form an essential part of your student and study experience.
We will continue to closely following government guidance to ensure the safety of students.
I will be travelling from a red list country in September 2021. What support will there be for the quarantine hotel costs?
If you are travelling from a red list country and you have to pay to stay in a quarantine hotel you will be given an opportunity to apply for a deferred repayment plan when booking. This is a government scheme and is for those students who are facing significant financial hardship as a result of this charge. You'll be required to pay back your debt to the government in 12 monthly instalments.
Is the University recommending students seek a particular vaccine?
The government do not advise on a particular vaccine and you should seek advice in your home country as to which one would be most appropriate to you if you plan to get vaccinated before you travel.
My visa is about to expire. What should I do?
Will I be entitled to a free COVID-19 vaccination?
All international students studying in the UK will be entitled to a free COVID-19 vaccination.
While registration with a GP (doctor) is encouraged to access the vaccine, individuals can request to book COVID-19 vaccination appointments as an unregistered patient through a local GP practice. If you have registered with a GP then you will receive a letter from them about your vaccination.
Further information can be found on the NHS COVID-19 pages.
I have already received one dose of my COVID-19 vaccination in my home country, can I have my second dose in England?
If you have already received your first dose of your COVID-19 vaccination, you will be eligible to receive your second dose in England. While registration with a GP is encouraged to access the vaccine, individuals can request to book COVID-19 vaccination appointments as an unregistered patient through a local GP (doctor) practice once you arrive in the country and inform them of what vaccine you have been given and the date that you received it. You will also need to provide official confirmation of this. This official confirmation will be given to you at your first dose appointment.
Further information and FAQs with regards to international students and COVID-19 vaccinations can be found on the UKCISA website.
I have an outstanding application and don't have my BRP. what should I do?
If you have been contacted to advise you that your BRP has already been delivered to the University but you have not yet collected it, and you are in the UK:
The University will send an email to your UWE Bristol email address when your card is ready to be collected from the University, please check your email account often and follow the instructions contained within the email.
If you have been contacted to advise that your BRP has already been delivered to the University but you have not yet collected it, and you have left the UK:
Please ensure that you have reported your absence from the UK via the online form.
If you wish to return the UK later, before your visa has expired, you will need to apply for a replacement BRP vignette before travelling. This should be done online.
Your BRP will be kept securely you are able to come in and collect it.
If you wish to return to the UK later, after your visa has expired, please contact the Immigration Advice Service at UWE Bristol for further advice and guidance.
If you have applied for a new BRP - either by making an application to extend your Tier 4 leave or by making an application for a replacement BRP following loss or theft - and have not yet heard the outcome of your application:
If you are in the UK
The University will send an email to your UWE Bristol email address when your card is ready to be collected from the University, please check your email account often and follow the instructions contained within the email.
If you would like your BRP to be delivered to a different UK address (BRPs cannot be delivered outside of the UK) please use the online form to update your address with UKVI.
If you have left or intend to leave the UK
Please contact the Immigration Advice Service by emailing immigrationadvice@uwe.ac.uk or by booking a telephone appointment on Infohub (students only) for advice on your situation.
If your BRP has been lost or stolen and you have not yet applied for a replacement:
Please see the government website for advice on how to report and request a replacement.
Please ensure that you do not use the University address for delivery of your new BRP.
I have travelled home but want to return to the UK to continue my studies. Can I do this?
The UK government have provided guidance on whether students should travel to the UK. Please check this before making any arrangements.
You will be notified if in-person teaching will be resumed for your programme.
If your programme isn't resuming on-campus teaching, you should continue to engage with your studies online.
We understand that students are anxious to access facilities on campus and may have concerns about accessing online materials, assessments, and submissions. If you do have any concerns, please refer to Blackboard for details of online material, submissions, and assessments. You can also contact your programme or module leader for further support.

We appreciate that students are facing additional costs due to current restrictions so please refer to our money and finance information for details of the EU/International Emergency Fund (EF) and short-term loans which can provide support with living costs. Unfortunately, we are unable to offer specific financial support for any quarantine costs.
Information for work or study abroad students
Useful information for students looking to work or study abroad.
I'm currently working abroad
If you have been given approval to undertake an overseas work placement it is essential that you continue to follow the specific conditions of your placement approval. Further information on the approval process can be found via confirming your placement.
For any activity taking place outside the UK, it is essential that you stay up to date with the latest UK Government FCDO travel advice including specific guidance on travelling overseas during the coronavirus pandemic. Please be aware that countries may close borders, restrict movement or bring in new quarantine rules with little warning. Please consider how the advice will affect your plans and be prepared in the event that your overseas stay is delayed, curtailed or you need to remain overseas longer than anticipated.
If you are overseas and require any emergency or medical assistance, you may find the following helpful:
I'm planning to work or study abroad during the 2021/2022 academic year, what's the latest guidance for me?
Studying abroad
If you are interested in options for student exchange during semester two, please visit our Study Abroad web pages for information and guidance on how to apply.
We hope to be providing our full range of student exchange options during the 2021/22 academic year. However, we must recognise that international exchanges remain vulnerable to disruption and cancellation and participants and we must prepare for all eventualities.
Working abroad
For any students planning to undertake a work placement during 2021/22, please be aware that all overseas activity is currently being considered on a case by case basis, subject to specific travel restrictions and completion of a suitable risk assessment. This includes particular consideration of the transport, medical and communications infrastructure, as well as the financial impact of support that might be required throughout the duration of the placement.
It is a requirement that your placement is approved prior to travel and any approval will be conditional on your continued adherence to the specific measures agreed within the risk assessment. Further information on the approval process can be found via confirming your placement.
Impact of COVID-19 on student international travel
The current plan to ease restrictions within the UK should not be treated as an indicator of the likely roadmap for any other country. We are aware that students who have travelled have encountered significant challenges and their experience has been very different to the one that they anticipated, even with some prior knowledge of the restrictions that would be in place when they arrived.
In addition, UK nationals should also be aware that as of the end of the transition period, free movement privileges within the EU/EEA will no longer apply and you will be subject to the local immigration and COVID entry rules for third-country nationals, with requirements and restrictions differing between individual member states.
Planning ahead
We continue to urge caution in planning any overseas activity. Please be aware that countries may close borders, restrict movement or bring in new quarantine rules with little warning; you may also be required to return and/or quarantine at your own expense. Activities of shorter duration are not currently being approved as they have been especially vulnerable to previous restrictions. It is therefore essential that you stay up to date with the latest UK Government FCDO travel advice including specific guidance on travelling overseas during the coronavirus pandemic.
You should consider how the advice will affect your plans and be prepared in the event that your overseas stay is delayed, curtailed or you need to remain overseas longer than anticipated. Please note in addition that while students undertaking formally approved UWE Bristol activity can access a level of cover through the UWE Bristol travel cover provided by UMAL no cover will be provided for any disruption arising out of COVID-19.
Information for placement students
The latest advice and guidance for students on placements.
I'm a trainee teacher, is there specific advice for students on placements?
As a trainee teacher, you need to ensure that you follow the protocols that your school has in place for mitigating the spread of the coronavirus. As the government eases restrictions, schools have more autonomy over the decisions they make, therefore, it is imperative that you understand the expectations of your placement school before you attend. In our previous messages we emphasised the importance of looking after your own wellbeing and those of your loved ones - please do continue to look out for your colleagues in schools and each other as schools recover from the impact of lockdowns and remote learning.
I'm on a sandwich or short-term placement, is there any specific advice?
UWE Bristol is committed to supporting our students to access placements and other work opportunities where safe to do so during the coronavirus (COVID-19) outbreak.
The UK Government have provided guidance relevant to each stage of the roadmap out of lockdown to help employers and employees work safely, including information on any restrictions applying to certain businesses and venues.
Whenever the national, regional or business specific government advice is updated, you should expect to have further discussions with your employer on what this will mean for you and your role.
You should continue to follow the advice of your employer and discuss any concerns that you might have with them in the first instance. You should think carefully about your individual circumstances and how you and your employer will manage the risks that you might encounter. Please ensure that you're comfortable with the level of risk, the training and support that you're given and highlight any ongoing concerns to UWE Bristol's Placement team.
For any queries, concerns or change in your circumstances you can make a telephone appointment to discuss your placement or contact us at placements@uwe.ac.uk.
If you are unwell, need to self-isolate, are showing symptoms or have been in contact with anyone who has recently tested positive for COVID-19, then please ensure that you are up to date on both your organisations policies and the latest UWE Bristol coronavirus guidance for students and applicants.
If you have concerns about the financial impact that any change in circumstances will have on you please contact the Student Money Service at sms@uwe.ac.uk for further advice.
In addition to the safety precautions your employer will have in place, it is crucial that you continue to look after yourself both mentally and physically. As restrictions are lifted you are likely to experience a period of adjustment so make sure you talk to your employer if you're finding the situation challenging or if you're finding the work is having a negative impact on your health and wellbeing. Employers have a moral and statutory duty of care to protect their employee's health and safety and provide a safe environment to work in. You can also access UWE Bristol's Health and Wellbeing services throughout your time on placement, which includes both remote and online support.
Information for apprentices
Useful information for apprentices, including furlough, breaks in learning and end-point assessment.
I'm on a work-based apprenticeship, how will this affect me?
If you aren't feeling well, please follow your employer's sickness absence reporting guidelines. Please keep a record of your sickness days and contact your apprenticeship training coordinator or programme lead by email or telephone.
If you are a healthcare or essential services related apprentice we understand that you might be required to support your employers to deliver essential services during this period. In line with government policy, the University is committed to supporting affected apprentices involved in essential services while minimising any negative impact on their apprenticeship programmes in the longer term. If you are one of these apprentices, please advise your apprenticeship training coordinator or programme lead by email or telephone as soon as conveniently possible.
I have a progress review coming up, how will I complete this now?
Your training coordinator or faculty lead will continue to conduct all progress reviews with you remotely, using Teams, Skype, etc. We still encourage your employer representative to attend wherever possible. This will continue to be your opportunity to review how your apprenticeship is progressing and of course flag and concerns you may have.
I am approaching my end point assessment, what will happen?
If this is the case, your EPA organisation may get in touch with you to discuss possible delays. EPA organisations, wherever possible, have moved to online delivery to keep disruption to your apprenticeship to an absolute minimum. If you know who your EPA organisation is, please keep an eye on their website. You can also visit the Institute for Apprenticeships & Technical Education to review the ongoing flexibilities that have been allowed for each individual Apprenticeship Standard, simply search for your apprenticeship in the search engine (ie Nursing Associate).
Do I still need to record my off-the-job learning?
Please continue to record your off-the-job learning. UWE Bristol will continue to deliver your programme online to help you progress in your apprenticeship and meet the off-the-job requirements, even if it does not follow the schedule or content laid out in your training plan.
If you are on furlough but continuing to engage in apprenticeship activity from home, you are still able to meet your off-the-job commitment.
The Department for Education's guide to off-the-job learning tells you what to include.
How will this affect my breaks in learning?
Breaks in learning allow you to take time away from your apprenticeship, usually for sickness absence or parental leave.
In response to ongoing developments regarding COVID-19, The Department for Education has eased the regulations for breaks in learning. This allows the University to minimise the negative impact on you if you are forced to take a break from your studies.
Wherever possible, we will work with you and your employer to avoid disruption to your apprenticeship. If you think you will need a break in learning, please contact your apprenticeship training coordinator or programme lead by email or telephone.
My employer has a query about my apprenticeship and the impact of COVID-19. Where can they find more information?
I have been furloughed by my employer. How does this impact me?
The government have issued online guidance to apprentices and their employers on furlough.
Apprentices who have been furloughed can continue to engage in their apprenticeship activity, and the University will support you in the kinds of things you can do in this period.

If you have been furloughed, you should contact the UWE Bristol apprenticeship team by at degreeapprenticeships@uwe.ac.uk and they can provide further advice and guidance as well as more information about options and how this impacts an apprenticeship programme.
I am worried that I am not going to be able to commit to my 20% off-the-job learning requirements, due to work and/or personal commitments. What does this mean for my apprenticeship?
UWE Bristol is delivering a range of content online and face to face for all students wherever possible, including those on apprenticeships (see additional guidance under Study and Assessments section). It is important that, wherever possible, you continue to engage with those activities.
As an apprentice, where appropriate, there will be instances where you are able to record time spent on work-integrated learning activities (such as skills progression) that can be included in off-the-job learning activities. It is important that you continue to record any time you are spending on any kind of approved learning activities. These will then be discussed during your next progress review meeting.
Advice and information for Postgraduate Researchers and Professional Doctorate students
Impacts of COVID-19 on research, milestones, reviews, theses and more.
Can my research now proceed as normal?
Research at UWE Bristol: For information about doing research at UWE Bristol during Stage four of UWE Bristol's roadmap out of COVID-19 restrictions please see the Research and Enterprise COVID-19 information which has the latest details.
Almost all research is now proceeding according to usual timescales but you still need to check any requirements there might be for particular activities, eg coming onto campus, ethical approval etc.
PhD/MPhil Thesis Format: We have introduced new regulations that allow for the incorporation of research outputs in final PhD and MPhil theses - this might enable you to save time if you have research outputs. For further details see our guide for incorporating research outputs (PDF).
Skills Development Programme and adjusting research: We've updated the Skills Development Programme Blackboard site (available through the myUWE Portal) with the range of recordings and advice. For those adjusting their research: there are resources on the site to help you think and rethink your research project, we are adding a series of 'Agile Researcher' workshops to the series for 2021, and we have formed a mentoring group for supervisors looking to help PGRs adjusting research.
Research ethics: If you're changing your research design in any way, you may need to obtain ethics (re)approval. See the research ethics for further details.
There will continue to be regular updates in the PGR newsletter and from the Skills Development Programme Blackboard site, which includes details of a range of activities including the regular PGR 'drop-in' sessions that run online and at which you can chat about anything PGR.
How can I continue to mitigate the impacts of COVID-19 on my PGR milestones?
The information below should help you manage your registration and progress milestones. We recognise that the impact of disruption due to COVID-19 may be long-lasting. From September 2021 onwards you will need to provide evidence for suspension of registration including those that are covid-related.
Research degree registration: If you cannot progress at all with your research, we advise that you apply to suspend your registration for three months using the personal circumstances process. You can suspend your registration for further periods of three months if any COVID-19 related impacts are preventing you progressing your research.
Progress milestones: All progress milestones and final vivas can take place remotely.
I'm a Professional Doctorate student, how does this affect me?
If you are currently undertaking modules, refer to Blackboard for information on online teaching and assessment.
If you are in the research phase, continue as normal if you are able. If not, consult your supervisory team. You will be able to suspend your studies for up to 3 months at a time – you should inform us by emailing Graduateschool@uwe.ac.uk that you wish to suspend but no evidence will be required.
I want to submit my thesis for viva. How do I do it? Will the viva go ahead?
Please upload an online version of your thesis to the UWE Bristol Repository and notify research.degrees@uwe.ac.uk that you've done so, submitting your RD14 form.
Find more information about final viva and thesis submission. You should also look at the Graduate School Handbook, Part 13 and Part 14 on preparing for the final viva.
Vivas will continue to be held online until the end of academic year 2020/21. From sept 2021 on you will be able to choose, as appropriate and practical, whether to have an online or in-person viva.
I want to submit my thesis but it needs to be kept confidential. If I send it to the Repository will it be made public?
If you are submitting your initial thesis for examination or an amended version following your viva, this will be secure and confidential to the examining team and will not be made public.
If you wish for part or all of your thesis to remain confidential then you must apply to the Exam Board in the usual way. Please refer to the Graduate School Handbook Section 14 for advice and link to the relevant RD Form.
Will I be able to go to a graduation ceremony?
Student support
We understand that this situation may be worrying, especially if you have family or friends affected by coronavirus.
If you'd like to speak to somebody, visit our wellbeing support options. If you have assessments or deadlines coming up that you think may be affected, please read about our support processes for assessment. More information regarding the range of online activities and resources available across the University can be found via the university life during coronavirus.
UWE Bristol is committed to providing an inclusive and supportive environment to live, work and study. Please don't allow this situation to affect how we treat others. If you see or hear something that isn't right, please Speak Up using our Report and Support tool.