New student accommodation build
UWE Bristol is currently developing more high-quality accommodation on Frenchay Campus, with the first 900 rooms available in the 2023/24 academic year. 
Modern, low-carbon design
The exciting new development will help to meet the high demand from our students for high-quality Frenchay Campus living and ensure the University meets our target of on-campus accommodation for all first-year students.
The design of the new accommodation is both modern and vibrant and demonstrates our commitment to help address issues of climate change and sustainability by being built to the highest sustainability standard of Passivhaus.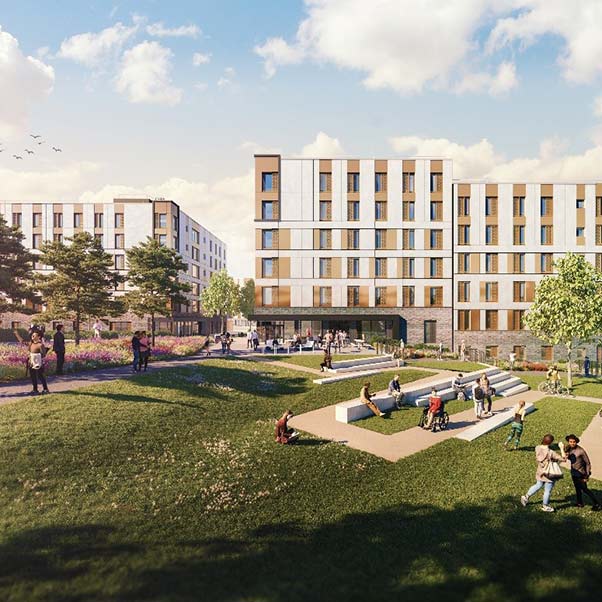 High-quality living
As one of the largest low-carbon certified developments of its kind anywhere in the world, it is also a first for the university sector in the UK. Once complete, the buildings will yield a 54% reduction in running costs and carbon emissions compared with a typical 'good practice' building.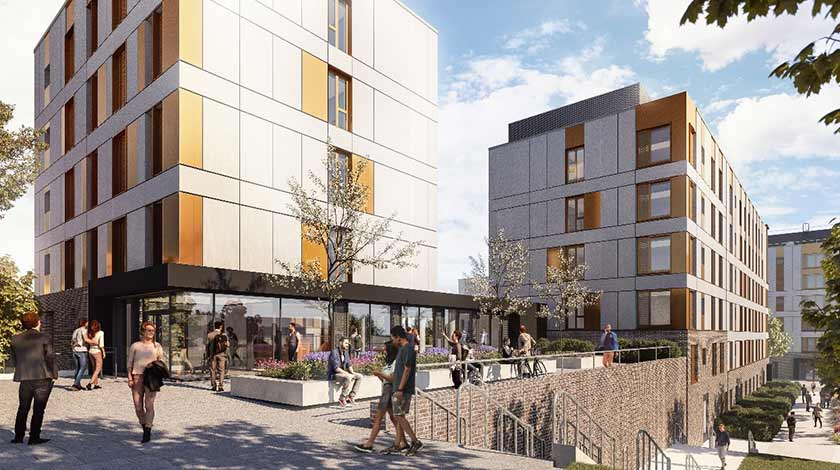 Redeveloping Carroll Court
The 900-bedroom Stride Treglown designed buildings are being built on the site of the much loved, but end-of-life, Carrol Court student houses.

Works began in July 2021 with Penny's Group demolishing the Carrol Court complex and preparing the site for the main contractor, Vinci Construction, to begin preliminary works as of November 2021.
The forthcoming Vinci Construction time-lapse animation will show the construction phases of the project, highlighting its enormity in both scope and size.
Martin Boddy, Pro-Vice Chancellor of UWE Bristol and overall project lead, has described the new accommodation as a "path-breaking project which will set new standards for sustainable development at-scale and provide accommodation and social facilities of the highest standard for our students".
You may also be interested in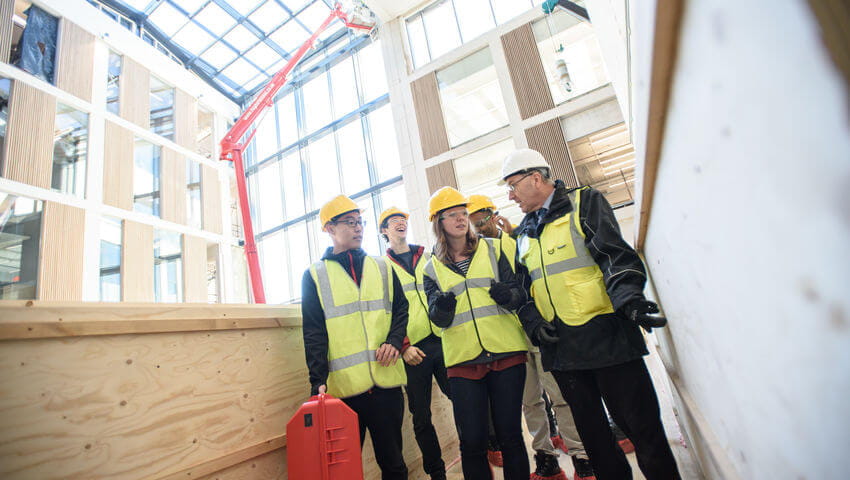 A showcase of some of our major developments that are happening or have happened as part of our Campus 2020 strategy.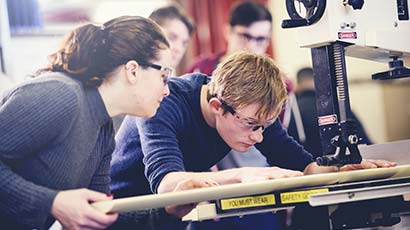 We've invested £300 million into our modern facilities, creating the most effective and empowering setting for our students and people to discover their potential.