Costs
Cost per annual membership
Annual fee
Monthly rate
Students
N/A
£125
Staff and their families
Alumni
Retired staff
Aged 60+
£160
£13.33
Community
£245
£20.41
Payment plans
Student payment
If you're a student you need to pay for annual membership up front.
Non-student payment
Staff and their family, alumni, retired staff, aged 60+ and the community can pay the annual membership in full or via a monthly rolling membership paid through recurring card payments.
If you would prefer to pay monthly, please visit the Centre for Sport reception to set up your recurring card payment or to pay through your salary.
Join MOVE
If you would like to join the MOVE programme but have already bought your gym membership, please visit or call the Centre for Sport reception to purchase MOVE membership. View our contact details.
Criteria for alumni membership
You must have completed a course or programme at UWE Bristol to qualify for alumni membership. You'll be required to bring in a UWE Bristol alumni card or confirmation email from the Alumni Office as proof.
UWE Bristol Sport app
Book exercise classes, MOVE sessions and facilities, get up-to-date information, news and offers, hear about events and receive push notifications for important alerts.
Get the app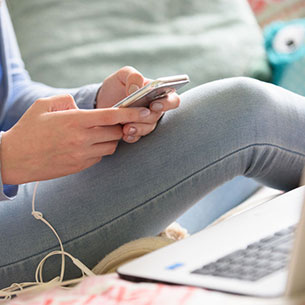 You may also be interested in