Faculty of Environment and Technology Degree Show
The Degree Show is a real highlight of the year. We're pleased to offer our graduating students the chance to showcase their work both online and on campus again this year.
The Faculty of Environment and Technology (FET) annual degree show is a real highlight of the year.
Discover new talent at UWE Bristol's annual degree show for the environmental and technological industries. This online platform offers our participating graduates the visibility and exposure they'll need to boost their employability, by connecting them to potential employers.
Enjoy projects created by our recent undergraduates and postgraduates across architecture, product design, computer science, creative technologies, audio and music technology, engineering, geography and environmental management.
A spectacular selection of work will be exhibited from the following areas:
Architecture
Creative Technologies
Computing
Engineering
Geography and the Environment
Product Design
We welcome you to this celebration of talent.
Date: Thursday 09 June 2022
Venue: R Block and N Block, Frenchay Campus
Time: 17:00-21:00 BST
Register for a free ticket (Eventbrite)
How to get there
Drivers, please park in the car parks 21 and 22 by the Exhibition and Conference Centre, as shown on the Frenchay Campus map. Please note, spaces are available on a first come first served basis.
Digital Showcase
Last year, all our students studied in make-shift home studios during the coronavirus crisis, showing extraordinary resilience and determination during this difficult time.
We're excited to be able to present our physical Graduate Showcase on our Frenchay Campus again this year. Join a celebration of our talent as you view inspiring projects and talk to new graduates from a wide range of disciplines.
Visitors will have the opportunity to see innovative project work from a wide range of subjects including Architecture, Creative Technologies, Engineering, Geography and the Environment and Product Design, helping them to reach out and connect with potential employers.
Degree Show 2019
This short film provides a taste of the variety and depth of talent displayed at our 2019 Degree Show, the last physical exhibition we held.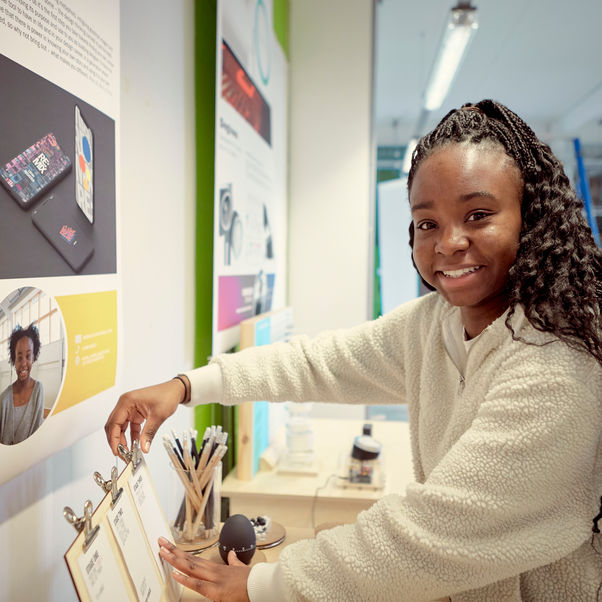 Graduate Yearbooks
A record of the remarkable work of our students: