Showcase 2022
The 2022 Creative Industries Degree Show welcomed many to discover a new generation of artists, designers and practitioners.
Please note the physical exhibition event has now passed, but the digital showcase remains available to view.
We were thrilled to share the work of our graduating students across the creative sector for the recent year. Importantly in 2022, the Creative Industries Degree Show returned to physical exhibitions at Bower Ashton, Arnolfini and Spike Island, accompanied by an extensive Digital Showcase.
Visitors joined us for our Creative Industries Degree Show featuring a series of exciting events across our City Campus sites. Many enjoyed a weekend of live music, scratch drama performances and outdoor displays at our Degree Show Festival Stage and Outdoor Art Gallery on Bower Ashton Campus. Or visitors met us inside the Arnolfini Theatre for our Degree Show Arnolfini Weekender, where they enjoyed film and animation screenings, live music and drama performances.
In 2022, we were thrilled to run our first UWE Bristol Alumni Show at Arnolfini, which featured work from our last two years' graduates who missed their degree show due to the pandemic. We were delighted to offer them an opportunity to exhibit their work in Bristol's internationally renowned Centre of Contemporary Arts, Arnolfini.
There was also the chance to view the successful partnership work between our creative students and external stakeholders through our 'Foray' at Arnolfini.
You could also see a selection of our best student artwork displayed across the City throughout the summer, including screenings at Millennium Square.
Digital Showcase
This online platform showcases our new talent and supports professional practice, enterprise and employability, helping hundreds of graduates to join the creative workforce for the future.
Showcase 2022 exhibitions
BA(Hons) Fashion Textiles.
Ajay Boga, MA Graphic Arts.
BA(Hons) Fashion Communication.
Louise Gray, BA(Hons) Photography.
Martyna Gradziel, BA(Hons) Illustration.
BA(Hons) Interior Design.
Jude Maguire, MA Multi-Disciplinary Printmaking.
Degree Show 2022 film
Watch our students from a range of creative disciplines across our City Campus, as they produced and exhibited their works at UWE Bristol Creative Industries Degree Show 2022.
"This is the third year we will hold our online Showcase displaying the creativity of our graduating students at UWE Bristol. In addition, we are excited to see the return of our on-campus Degree Show this June. We look forward to sharing the talent of our graduates and celebrating their success with colleagues, friends, family, industry partners and the general public, across the city and region, both online and in person."
Jacqueline Butler Head of School of Art and Design
Degree Show 2019
Take a look at some of the amazing work from our 2019 Degree Show.
Browse photos from the Creative Industries Degree Show 2019 in our Flickr gallery.
Take a look at more of the work produced by our brilliant students at last year's show.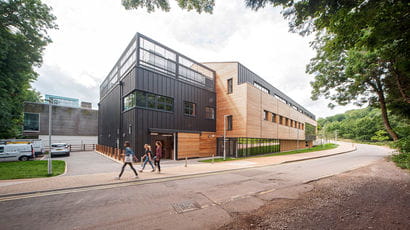 City Campus is UWE Bristol's creative and cultural industries campus made up of city centre sites.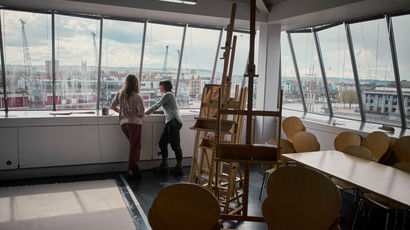 Spark your creativity in an environment that encourages and supports your talent development.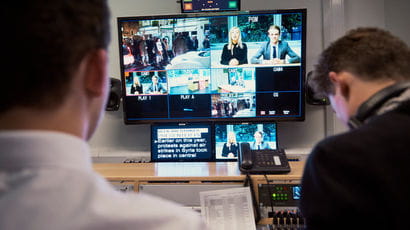 Bringing ideas to life and preparing you for your chosen profession.