Therapeutic Radiography Degree Apprenticeship (Level 6)
This degree apprenticeship enables those working in the National Health Service (NHS) and private healthcare sector to become a qualified Therapeutic Radiographer, while employed in their workplace.
About
When a patient is diagnosed with cancer, it's vital that they receive an extensive treatment plan with continuous emotional support. Therapeutic Radiographers play a critical role in examining the patients' scans, creating radiotherapy treatment plans, and administering ionising radiation to treat the tumour. By curing cancer, they make a positive difference to many people's lives, offering a hugely rewarding career path.
To start the treatment process, radiographers are equipped with broad knowledge and skills, including patient care, communication, anatomy, physiology, critical thinking and digital technology. Due to the specialist expertise needed and workforce shortages in healthcare services, Therapeutic Radiographers are in high demand, providing vital care and advocacy to patients throughout their cancer treatment.
Our BSc(Hons) Therapeutic Radiography Degree Apprenticeship enables practitioners working in NHS hospitals and specialist radiotherapy centres to train as qualified Therapeutic Radiographers, over a three-year period. You'll study the science that underpins effective cancer care, using advanced specialist equipment and clinical experience to plan and provide effective radiotherapy treatment.
By the end of the course, you'll become an adaptive, reflective and confident practitioner who can deliver safe, compassionate and ethical radiotherapy services. As you build your skillset, your experiences and practice will provide valuable insights for your Continuous Professional Development (CPD) and lifelong learning opportunities. The course will also prepare you to develop your specialism further by studying a master's degree in a dedicated field. On completion, graduates will be capable of administering cancer treatment, evaluating and interpreting pre-treatment scans, and treatment planning.
On completion, you'll be eligible to register with the Health and Care Professions Council (HCPC).
Course details
Indicative content
Level 4
Clinical Radiotherapy Practice 1
Foundation of Clinical Applications for Radiotherapy
Foundation of Imaging Science and Technology
Fundamentals of Human Anatomy and Physiology (Therapeutic Radiography)
Principles of Oncology and Radiotherapy
Level 5
Clinical Radiotherapy Practice 2
Foundation of Radiotherapy Planning and Simulation
Health Psychology and Wellbeing for Radiographers
Informing Practice through Research and Inquiry (Therapeutic Radiography)
Intermediate Clinical Applications for Radiotherapy
Intermediate Therapeutic Radiography Studies
Level 6
Advanced Radiotherapy Studies
Cancer Care and Communication Skills in Radiotherapy
Clinical Radiotherapy Practice 3
End Point Assessment Therapeutic Radiography
Healthy Futures
Research and Evidence in Practice (Therapeutic Radiography)
This blended course integrates practical experience and clinical practice with underpinning theory, supported by UWE Bristol's track record as a respected provider of radiography education.
You'll mostly be assessed through exams, presentations, patient examinations and coursework. In your final year, you'll also complete a research dissertation project and end point assessment.
Qualification, professional registration and accreditation
On completing the end point assessment, successful apprentices will attain a BSc(Hons) Therapeutic Radiography Degree Apprenticeship, accredited by the Society and College of Radiographers.
By the end of the apprenticeship, you'll be eligible to apply for registration by the Health and Care Professions Council (HCPC), which is required to practice as a registered Therapeutic Radiographer.

Duration and delivery
Throughout the course, around 80% will be based in a clinical practice environment with your employer, and you'll spend the remaining 20% on off-the-job training.
For 30 weeks of the academic year, you'll spend one day per week undertaking remote online distance learning. You'll also complete two days a week working in your current role, where you can put your learning into practice. The rest of your time will be spent on assessed placement activity in clinical settings within your own workplace.
You'll undertake one clinical practice module per academic year, as well as three one-week off-site placement blocks at UWE Bristol over 14 weeks each year. This totals 1500 hours of placement activity over the three-year degree apprenticeship.
Material will be delivered through a blend of online distance learning and assessed placement activity. The block weeks will be structured to ensure that students have time for class contact, project work and academic support sessions to create a balanced academic experience.
Entry requirements
Applicants will be sponsored by their employer, with experience in health care or social care, and will demonstrate commitment to lifelong learning in addition to the following:
A-Level BBC (112 UCAS points) B in a science subject or BTEC DMM BTEC (extended diploma) in a science/healthcare related subject
GCSE Grade C or 4 or equivalent Maths and English (with certification)
Prior learning and experience will be considered on an individual basis
Additional selection criteria
Health assessment/declaration/vaccinations
Applicants must be in good health and be up-to-date with routine immunisations eg tetanus, diphtheria, polio and MMR. Employers are responsible for ensuring this can be evidenced at the start of the course. Applicants will also be required to confirm their status in respect of a number of infectious diseases and immunisations (tuberculosis, measles, mumps, rubella, chicken pox, varicella, hepatitis B, hepatitis C, HIV antibodies) and be prepared to have all required vaccinations funded by the employer. If vaccinations are not up-to-date this will affect ability to continue on the course. Concerns with regards to vaccinations should be raised at the point of application.
Applicants are required to complete a Disclosure and Barring Service (DBS) enhanced check with UWE Bristol. Offers of a place will be subject to Disclosure of Criminal Background. The Rehabilitation of Offenders Act 1974 does not apply and all convictions, including those which are spent, must be disclosed. This is in accordance with the Rehabilitation of Offenders Act 1974 (Exceptions) Order 1975.
Interview
Shortlisted applicants will be invited to attend an interview.
Prior Certificated Learning
Students wishing to transfer from other institutions will be considered on an individual basis if they meet the course requirements and there is capacity available within the programme. Applicants whose first language is not English must have a minimum IELTS score of 7 overall with a minimum of 6.5 in any section, (or equivalent) The core values of the NHS Constitution are embedded throughout the programme and within its recruitment process.
How to apply
Prospective students may only apply for a degree apprenticeship through their employer. If you are interested in any of our degree apprenticeship programmes, speak to your employer in the first instance. There is funding available to sponsor employees' professional development on degree apprenticeships. We will work with your employer directly to manage your application.
Please note: our Therapeutic Radiography Degree Apprenticeship is currently subject to approval.
Benefits for businesses
Our BSc (Hons) Therapeutic Radiography Degree Apprenticeship benefits healthcare services looking to 'grow their own' qualified Therapeutic Radiographers from their existing employees. The course offers a new way to plan for your future workforce, investing in the training and education of your staff, while retaining talent in house.
Throughout their clinical placement activity, apprentices will develop an empathic, reflective approach to their practice. They'll gain the emotional awareness needed to contribute safe and ethical care to your workplace. Plus, to meet the needs of your organisation, you'll have the flexibility to spread their placement hours over the whole year or in discrete blocks.
On completion, your employee will gain a deep understanding of the science that underpins effective cancer care, applied to a range of clinical settings in your workplace environment. They'll train as confident, autonomous radiographers, not only offering strong clinical skills, but strong interpersonal skills to match.
Why UWE Bristol?
UWE Bristol has developed this course in line with the core values of the NHS Constitution, ensuring you'll engage with relevant content, embedded from recruitment to teaching. From the start, you'll benefit from our established reputation as a radiography educator, thanks to our expert teaching, specialised facilities and continual assistance.
Our experienced lecturers offer a broad range of expertise across a range of patient types and clinical settings. This breadth ensures you'll be adaptable to a range of challenges within your workplace. They'll teach you through online learning in our virtual classroom, blending virtual simulations with live teaching and offering you the flexibility to learn from a distance.
During your off-the-job training, you'll have access to our industry standard facilities on Glenside Campus, our dedicated health community. These include our revolutionary Virtual Linear Accelerator (VERT), plus we were the first university to offer full remote access to the state-of-the-art Eclipse Radiotherapy Planning System.
Benefit from a range of student support during your apprenticeship, including guidance from a mentor and practice educator, and regular tri-partite reviews to monitor your progress. You'll also have access to UWE Bristol's healthcare library and support services, plus IT support, whether you're on campus or at your workplace.
Contact the Degree Apprenticeship Team
To find out more about the course, or for more information about the levy, funding available and degree apprenticeships, please email our Degree Apprenticeships Team at apprenticeships@uwe.ac.uk or call us on +44 (0)117 32 84888.
You may also be interested in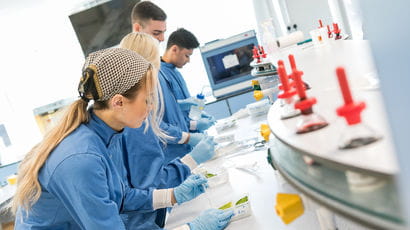 Information for students about the higher and degree apprenticeships offered at UWE Bristol.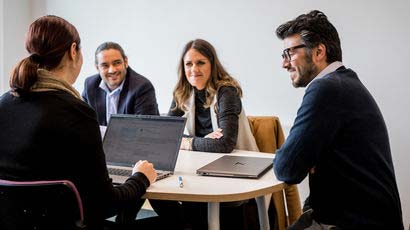 Explore an A–Z of professional short courses available to study at UWE Bristol.