Solicitor (graduate entry) apprenticeship*
This degree apprenticeship will help you gain the latest knowledge of legal matters and transactions within law firms, developing the ability to practise as a contemporary lawyer.
*subject to final UWE Bristol approval
About
Our Solicitor (graduate entry) apprenticeship is an innovative, work-based learning pathway for aspiring solicitors, offering an alternative route into the legal profession. If you're already working in a law firm, in-house legal department or legal aid bureau, you'll fit your studies around your job, earning while you learn.
For those wanting a career in law, we'll prepare you to sit the external Solicitors Qualifying Examinations (SQE 1 and 2), which you'll need to pass to qualify as a solicitor. Qualified solicitors have access to a range of demanding yet rewarding roles within the legal profession, with lifelong career opportunities.
Throughout your apprenticeship, you'll develop higher-level legal, practical, and commercial skills to become a modern lawyer fit for today's rapidly changing working world. You'll obtain the core knowledge, skills and behaviours needed to manage legal tasks and transactions, as well as deliver legal services and advocacy to clients. We'll also encourage you to explore the type of lawyer you want to become in the future, so you'll have the leadership skills to manage your career effectively.
On successful completion, you'll be equipped with key competencies as well as the ethics, judgement and professional conduct needed to work in a fast-paced legal environment as a qualified solicitor. As an early-career law professional, you could find roles such as an Apprentice Solicitor or Caseworker within your current workplace.
You may also be interested in our LLM/PGDip Solicitor Training Course (SQE Prep).
Course details
Indicative content
The modules listed are those that are most likely to be available, but they may be subject to change.
SQE 1 Modules:
Foundations for Legal Knowledge 1
Foundations for Legal Knowledge 2
SQE 2 Modules:
Advocacy
Case and Matter Analysis
Client Interview and Attendance Note/Legal Analysis
Legal Drafting
Legal Research
Legal Writing
Professional Development
Future Lawyer Personal and Professional Development Portfolio.
Qualification, professional registration and accreditation
By the end of the apprenticeship, you'll attain a Masters (LLM) in Professional Legal Practice.
To apply for a solicitor role through the Solicitors Regulation Authority (SRA), you'll need to pass both the externally sat SQE1 and SQE2 assessments. You'll also need to gain at least two years of relevant qualifying work experience with your current employer and pass a character and suitability test.
Duration and delivery
Graduate Solicitor Apprenticeship: for applicants with a law degree achieved less than 3 years ago or non-law degree with conversion course achieved less than 3 years ago.
Graduate Solicitor Apprenticeship with SQE Law Essentials: for applicants with a law degree achieved more than 3 years ago or hold a degree in a subject other than law.
The course runs over a maximum of 38 months on a day release basis. You'll spend a minimum of 30 hours a week in paid employment, and at least six hours of your working week on off-the-job training.
How you will study
Study both online and on-campus, with practice-based learning in our legal facilities at Bristol Law School. You'll learn the core concepts through a blended schedule of learning, delivered on a day release basis. You'll also engage in collaborative learning and integrate new knowledge through shared experiences with your cohort of peers.
By the end of your first year, you'll be ready to sit the external SQE 1 exam, which will comprise of two assessments covering core qualifying legal knowledge. Each assessment paper will consist of 180 multiple choice questions, including some single best answer questions. Your professional conduct and ethics skills will be assessed throughout.
Your apprenticeship end point assessment will be the external SQE 2 exam, which will assess key legal skills, including client interviewing and advocacy, across five areas of practice. These areas comprise of Business Practice, Criminal Practice, Property, Dispute Resolution, and Wills and the Administration of Estates. Your assessments will consist of role plays and written tasks.
Entry requirements
A UK honours degree in law at 2:2 or above, or a UK bachelor's degree in any subject at 2:2 or above (and/or equivalent qualification, for example, GDL).
GCSE English and Maths at Level C or above.
Learners must also comply with the requirements of the Solicitors Regulation Authority (SRA).
Employers may have their own additional requirements and may require a 2:1 degree or above.
Learners must be employed in a role relevant to this programme to be eligible to apply.
How to apply
Prospective students may only apply for a degree apprenticeship through their employer. If you are interested in any of our degree apprenticeship programmes, speak to your employer in the first instance. 
There is funding available to sponsor employees' professional development on degree apprenticeships. We will work with your employer directly to manage your application.
To apply for the Solicitor (graduate entry) apprenticeship please get in touch with UWE Bristol's Apprenticeship team at apprenticeships@uwe.ac.uk or call us on +44 (0)117 32 84888.
Benefits for business
The Solicitor (graduate entry) apprenticeship allows you to retain and motivate your best people, while addressing skills gaps in your current workforce. This employer-driven learning pathway allows you to diversify your talent pool early in their careers, enabling you to influence the legal education of your employees to your benefit.
From the start, your employee will apply their learning to your specific employment context. They'll understand how to apply their own professional experiences to solve real legal issues faced by your law firm, providing long-term value for your organisation. Your legal staff will develop broad technical and transferable skills, reflecting the diverse nature of legal professionals.
You'll "grow your own" solicitors, developing people fit for the legal profession into work-ready professionals, without recruiting new talent or allocating budget to fund their course. This innovative apprenticeship will prepare your early talent for legal careers in the modern working world, equipped with the latest best practice in ethics and professional conduct.
Why UWE Bristol?
Throughout your apprenticeship, you'll learn from a leading provider of legal education, with a strong reputation built over 40 years. Learn in our modern, dedicated facilities at Bristol Law School, including Harvard-style lecture theatres and mock law courts with social learning spaces and technology-enhanced teaching areas.
Plus, you'll gain the knowledge, skills and behaviours to enable you to apply through the Solicitors Regulation Authority (SRA) to practise as a solicitor (subject to any other SRA requirements). To support your work-based learning and personal development journey, you'll be assigned to a personal tutor and workplace mentor, and you'll attend regular tripartite meetings to review your progress.
Contact the Apprenticeship Team
You may also be interested in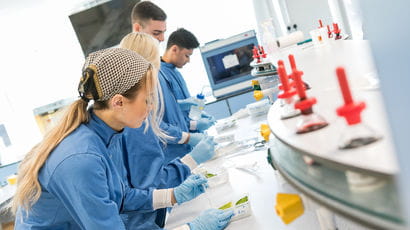 Information for students about the higher and degree apprenticeships offered at UWE Bristol.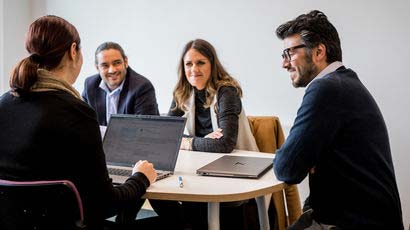 Explore an A–Z of professional short courses available to study at UWE Bristol.