Senior Leader Apprenticeship
Apprentices will develop advanced knowledge of leadership and strategic management in a range of businesses, from large organisations to small and medium-sized enterprises (SMEs).
About
The Senior Leader Apprenticeship will prepare senior leaders for the complex, changing demands of businesses and organisations. Learners will gain a critical understanding of leadership and management in their organisation and the changing external environment in which it operates.
You'll study critical contemporary issues and theoretical debates in management and leadership, from sustainability to global citizenship. Using an analytical approach, you'll learn to apply theory to practice by engaging in evidence-based, ethical business decision making with real-life relevance.
Gain the skills, knowledge and behaviours needed to progress your career in strategic management. From human resource management to finance, you'll be equipped with the skillset to solve real challenges in your workplace, providing unique value to your organisation.
Course details
Indicative content
Modules:
The modules listed are those that are most likely to be available, but they may be subject to change.
Personal Mastery for Senior Leaders
Finance for Senior Leaders
Human Resource Management for Senior Leaders
Strategy and Implementation for Senior Leaders
Leadership, Crisis, Complexity and Change for Senior Leaders
Marketing and Customer Analysis for Senior Leaders
Managing Digital Operations for Senior Leaders
Personal and Professional Development for Senior Leaders.
Qualification, professional registration and accreditation
By the end of the course, you'll attain a Postgraduate Diploma in Business Administration. If you wish to achieve a Senior Leader Apprenticeship (level 7 qualification), you'll need to complete both the Postgraduate Diploma in Business Administration and pass an End-point Assessment.
You can complete the End-point Assessment with either the Chartered Management Institute (CMI) or the Institute of Leadership and Management (ILM).
After completion of the End-point Assessment, you'll then be able to register for dual accreditation or full membership with either Institute. If you complete your End-point Assessment with the Chartered Management Institute (CMI), you'll gain Chartered Manager status.
If your employer is unable to access the Apprenticeship Levy or fund the Senior Leader Apprenticeship, you may be interested in our Executive Master of Business Administration (EMBA) instead. This course will offer you an opportunity to study part-time alongside your job, which you'll be able to fund yourself.
On the EMBA course, you'll learn through applying your experiences to solve practical problems and investigate challenges within your organisation. You'll also have the chance to study some of your modules with the apprenticeship students. Our EMBA doesn't include any work-based activities.
Duration and delivery
The course runs over a maximum of two years and your teaching is delivered in one-week blocks every three months. You'll spend a minimum of 30 hours a week in paid employment, and at least 20% of your working week on off-the-job training.
You'll attend seven weeks of study blocks throughout the course. For each module, you'll spend one week on campus where you'll engage in scheduled contact time. These activities include face-to-face module sessions, assessment preparation sessions, and portfolio and work-based project sessions.
You'll learn the core concepts and engage in collaborative learning and experience sharing with your cohort. Alongside your scheduled learning, you'll also complete independent study, such as essential reading.
The Personal and Professional Development for Senior Leaders module will be delivered monthly, in short one and a half hour online sessions. There will also be the opportunity for one-to-one sessions with the lecturers.
Assessment will take the form of coursework and an End-point Assessment, applied to your own organisation. Your coursework will consist of essays, reports, portfolios, presentations and learning logs. You'll also develop an evidence pack, including a training plan and a continuing professional development (CPD) action plan.
Entry requirements
Applicants should have GCSEs in English and Maths or equivalent, as well as:
an honours degree of 2.2 or above, and
three years' management experience.
If you do not have an honours degree, professional qualifications combined with managerial experience may be sufficient, so please give full details in your application.
How to apply
Prospective students may only apply for a degree apprenticeship through their employer. If you are interested in any of our degree apprenticeship programmes, speak to your employer in the first instance.
There is funding available to sponsor employees' professional development on degree apprenticeships. We will work with your employer directly to manage your application.
To apply for the Senior Leader Apprenticeship, please contact UWE Bristol's Apprenticeship team at apprenticeships@uwe.ac.uk or call us on +44 (0)117 32 84888.
Benefits for businesses
The Senior Leader Apprenticeship allows you to retain and motivate your best people, while addressing skills gaps in your current workforce. You'll have the chance to "grow your own" leaders, without recruiting new talent or allocating budget to fund their course.
Your management staff will develop a strategic, integrated perspective on managing organisations. By studying all facets of management, from the individual to the strategic level, they'll learn how to use a holistic approach towards their business decision making.
From the start, your employee will apply their learning to your specific employment context. They'll understand how to reflect on their own professional experiences to solve real issues faced by your business, providing long-term value for your organisation.
Why UWE Bristol?
Throughout your apprenticeship, you'll learn from our experienced teaching team within our expert academic community. You'll be assigned to a personal tutor and a workplace mentor to support your work-based learning journey, plus you'll attend regular progress review meetings.
You'll also have the chance to use our dedicated management resources on Frenchay Campus. You'll experience face-to-face learning in our Bristol Business School, which combines Harvard lecture theatres with social learning spaces and technology-enhanced teaching areas.
Contact the Degree Apprenticeship Team
To find out more about the course, or for more information about the levy, funding available and degree apprenticeships, please email our Degree Apprenticeships Team at apprenticeships@uwe.ac.uk or call us on +44 (0)117 328 4888.
You may also be interested in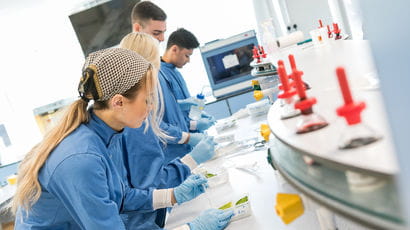 Information for students about the higher and degree apprenticeships offered at UWE Bristol.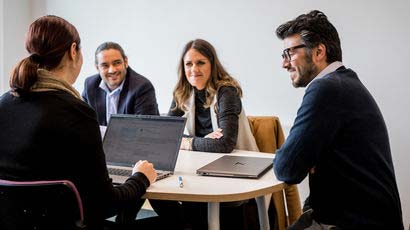 Explore an A–Z of professional short courses available to study at UWE Bristol.