Junior Animator apprenticeship
Explore your passion for animation on our new apprenticeship route into this exciting industry.
About
UWE Bristol's CertHE Animation course is an apprenticeship aimed at budding animators wishing to train for an entry level role as a Junior Animator. Delivered by blended learning over 18-months including some block-release sessions, apprentices will benefit from a connected yet flexible learning experience.
We have designed an animation apprenticeship where you will develop the skills, knowledge and behaviours set out in the Institute for Apprenticeships and Technical Education's Level 4 Junior Animator standard. It focuses on the key principles of animation, such as timing, dynamics, action analysis and character-based performance. You'll also examine the technical processes and production workflows of your chosen specialism, selecting one option from 2D, 3D, stop-motion and interactive media, or immersive reality animation*. Plus you'll develop process-specific craft skills and creative techniques through practical exercises and assignments.
Our apprenticeship aims to nurture you as an early-career creative and give you all the skills and experience you need to develop into a confident and competent Junior Animator. On graduation, you'll be qualified to work as a Junior Animator or to progress onto an undergraduate animation degree if you wish to study further.
* We cannot guarantee that all these options will be available each year. Option choices will also depend on the employers' requirements.
Course details
You will study the following modules:
Core modules:
Animation Foundations
Animation Studies
Character Animation
Idea, Design, Story
You'll learn through practical skills workshops, lectures, seminars, screenings, tutorials, and support sessions. We'll assess you through practical and academic assignments, presentations, and group critiques.
Qualification, professional registration and accreditation
Our apprenticeship has been developed by a consortium of leading animation companies in collaboration with ScreenSkills, the industry-led skills body for the screen industries. We're delighted also to be recognised by ScreenSkills as its preferred training provider for this apprenticeship. Successful apprentices will be awarded a CertHE in Animation.
Duration and delivery
Our Junior Animator apprenticeship is a part-time blended learning course combining distance learning with some class attendance. The course begins with a week of face-to-face block release based at UWE Bristol's Animation facilities at our Bower Ashton site on City Campus.
Our blended learning approach offers a flexible learning experience where you have the opportunity to meet with the teaching team and other course participants. As the course is delivered mostly online, this will benefit students wishing to access the course from a wider geographical area.
Combining on-the-job training in a real-world setting (80%) with off-the-job training (20%) through UWE Bristol, you'll gain all the skills and experience you need to kick start your creative career as a Junior Animator.
Entry requirements
You will need to be employed in a relevant role to be eligible to apply.
Applicants normally have completed one of the following:
A foundation course of at least one year's duration
A BTEC certificate or diploma in an appropriate art and design subject or other evidence of potential to study at degree level
An Access to HE programme in Art and Design or a related subject.
We welcome applications from candidates from a wide variety of backgrounds, so we will consider those with equivalent qualifications or professional experience as an alternative to above requirements.
Please note that if you we invite you to an interview, you'll need to produce a portfolio of work.
How to apply
To be eligible to apply for the Junior Animator Level 4 apprenticeship, you'll need to already be working in a suitable role. After you've discussed it with your employer, they'll refer you to us and we'll then send you an application pack about this apprenticeship programme. You'll then need to apply via our external supplier – we'll send you full details of how to do this in the pack.
Benefits for business
We aim to develop competent and confident, creative practitioners able to thrive as part of a SME animation company. Along with a passion for animation, they'll develop the skills, knowledge and behaviours needed to work as a Junior Animator. We'll coach them to work both independently and collaboratively, and to develop their communication and team work skills.
Your apprentice will study remotely as well as attend some block release while working for you, ensuring relevance and flexibility for your business. 
Why UWE Bristol?
UWE Bristol is an experienced provider of animation training and our course is well-connected to the regional animation industry, including a collaborative working arrangement with Aardman Animations.
We'll welcome our animation apprentices into the thriving community at our Bristol School of Animation, consisting of undergraduate and postgraduate students plus alumni.
A highly-experienced team of animation academics will deliver our apprenticeship; together they bring a wealth of professional experience as practising animators, animation teachers and trainers. Our academics are research active and members of the Society of Animation Studies and/or Animated Women UK and we feed their expertise into our courses.
You'll gain all the skills, knowledge and behaviours you need for real-world practice as Junior Animator in an SME animation company. You'll be able to develop your passion for animation and build your confidence, competence, and creativity. There will be opportunities to access extra activities too, such as our life drawing programme, animation analysis and sweatbox sessions. Plus you'll be able to engage with visiting industry expert practitioners through our annual programme of master classes and follow up Q&A sessions and tutorials.
You'll be supported every step of the way during your studies – both through your employer and your tutor at UWE Bristol. Plus you can take advantage of the student support services at the University at any time during your course.
Contact the Apprenticeship Team
You may also be interested in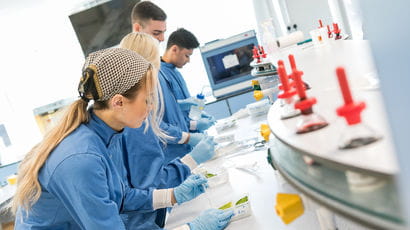 Information for students about the higher and degree apprenticeships offered at UWE Bristol.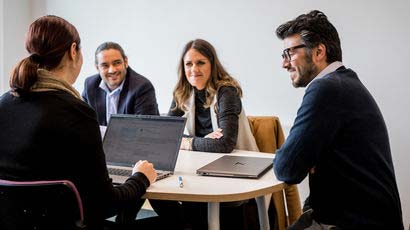 Explore an A–Z of professional short courses available to study at UWE Bristol.