Construction Site Management
For those with a building or construction background who are aspiring to project and site management roles in their workplace. Equipping you to manage construction projects and deliver outcomes that meet client needs and safety standards.
About
Project management is critical to the development of large or small construction and infrastructure schemes, ensuring managers are equipped to create safe working systems for all staff. On construction sites, project managers coordinate multiple resources to deliver projects that comply with their clients' safety, budget, time and environmental constraints.

Our degree apprenticeship will offer you the knowledge, skills and behaviours needed in your workplace, as required by the Construction Site Management apprenticeship standard. Develop your skills in project management, digital planning and building information modelling (BIM), using the latest industry standard software.

This three-year, part-time programme is suited to construction employees who are interested in developing their career in this industry. You'll gain an appreciation of senior project management in construction, enabling you to progress to a project and site management or infrastructure development role.
Course details
Year one
You will study:
Construction Technology and Building Services
Project Management Tools and Techniques
Procedures and Practice
Year two
You will study:
Procurement and Contract Practice
Site Management
People and Financial Management
Work based Research Project.
Final year
You will study:
Technological Innovation and Life Cycles
Strategic and Operational Management
Dissertation.


This is a practical programme with an emphasis on applying your project management knowledge to construction sites, developing your hands-on skills and confidence.

Coursework will consist of essays, reports, practical applications, calculations, presentations and projects. There is also a dissertation or similar extended research project in the final year.

Learners are assessed through a mix of coursework reports, practical application of construction information technology (CIT) techniques, presentations, project work and seen and unseen exams.
Duration and delivery
The degree programme is delivered on a part-time basis over three years. There will be also be additional time required after completion of the degree to meet the End Point Assessment (EPA) requirements. Until learners complete the EPA, 20% of their paid work time is protected for off-the-job training, which includes time allocated to their degree studies.

Material will be delivered through a mixture of lectures, seminars, workshops and tutorials. The variety of teaching methods provides a collaborative environment for learning, designed to provide regular tutor support and feedback. Learning will be consolidated through direct reading, site visits and field trips.
Qualifications
Successful apprentices will gain a BSc(Hons) Construction Project Management degree, accredited by the Chartered Institute of Building (CIOB). This accreditation offers you eligibility to register for Incorporate Membership of CIOB.
Entry requirements
Apprentices will need to have completed a Level 4 Construction Technician Standard, Technician Status, HNC in Construction or the equivalent qualification with the industry's recognised professional bodies.

This prior qualification means that apprentices can achieve their degree in three years.
How to apply
Prospective students may only apply for a degree apprenticeship through their employer. If you're interested in any of our degree apprenticeship programmes, speak to your employer in the first instance. There is funding available to sponsor employees' professional development on degree apprenticeships and we'll liaise directly with your employer to manage your application.
Benefits for businesses
The degree apprenticeship will upskill your existing workforce, enabling your organisation to "grow your own" construction professionals, without the need to recruit new talent. By the end of the programme, your employee will be ready to progress to senior project management roles within your workplace.

Your apprentice will study part-time, allowing them to remain in work throughout the programme. They'll gain direct experience alongside their degree studies, without taking significant time away from the business. Throughout their learning, they'll be able to apply their new skills directly to their role, benefitting your organisation from the outset.

On successful completion of the degree apprenticeship, graduates will achieve a degree professionally accredited by the Chartered Institute of Building (CIOB). They'll also be eligible for Incorporate Membership of CIOB, ensuring your employee continues to learn from a recognised professional body in this industry. This can lead to Corporate Membership upon completion of CIOB's Professional Development Programme (PDP).
Why UWE Bristol?
As an apprentice on our Construction Site Management programme, you'll learn from UWE Bristol's experienced construction management team. Our construction experts offer a wide range of expertise in the field, including project managers in practice, surveying professionals and legal professionals.

Our construction tutors are actively engaged in research or professional practice, ensuring our teaching reflects the latest developments in the field. You'll also attend presentations from visiting professionals, academics and graduates, enabling you to build your professional network and engage with current industry challenges.

Benefit from site visits and field trips* across the UK, as you learn how projects are delivered and managed in different construction environments. You'll also get the chance to experience an international field trip. This gives you the opportunity to explore further afield, discovering how construction processes vary in other countries worldwide.

*Please note: site visits and field trips may be subject to change due to the Covid-19 pandemic.
Contact the Degree Apprenticeship Team
To find out more about this course, or for more information about the levy, funding available and degree apprenticeships, please email our Degree Apprenticeships Team at apprenticeships@uwe.ac.uk or call us on +44 (0)117 328 4888.
You may also be interested in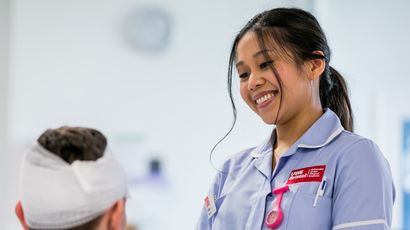 View our range of current higher and degree apprenticeship courses, plus find out about apprenticeships currently under development.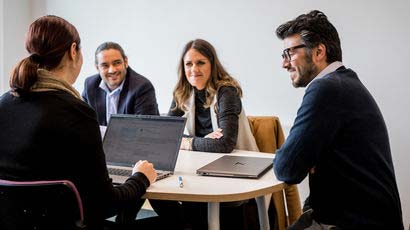 Explore an A–Z of professional short courses available to study at UWE Bristol.