Civil Engineer
This degree apprenticeship has been designed to teach key engineering concepts, alongside vital professional skills.
About
The Civil Engineer Degree Apprenticeship has been developed alongside leading employers to provide the professional engineering skills needed in the sector, with all tuition fees funded through the Apprenticeship Levy.
Successful learners will gain a BEng(Hons) Civil Engineering degree and qualify as a Incorporated Engineer (IEng) once they have successfully completed the End Point Assessment.
It's ideal for those keen to further their engineering career by gaining a university degree and professional qualification (IEng) but wish to remain in the workplace.
Course details
Part-time day release over five years, with two additional block weeks.
Our lecturing staff achieve consistently high scores on the National Student Survey and provide a friendly environment for learning. They're active researchers or industrial consultants and stay up to date with advances in the field.
Find out more about our department's approach to learning and teaching.
Indicative content
The optional modules listed are those that are most likely to be available, but they may be subject to change.
Year one
Surveying
Engineering graphics and communication.
Construction and environmental materials.
Civil engineering technology and design.
Year two
Mathematics for civil and environmental engineering.
Engineering principles for civil engineering.
Civil and environmental engineering field study.
Year three
Application of mathematics for civil and environmental engineering.
Structural analysis.
Design of structural elements.
Soil mechanics.
Project risk management.
Year four
Hydraulics and engineering applications.
Infrastructure design and implementation project.
Strategic issues in engineering.
Advanced structural analysis
Plus one optional module from:
Hydrology and flood risk estimation.
Engineering geology design project.
Traffic engineering design.
Final year
Individual civil engineering project.
Computational civil engineering.
Geotechnics.
Plus optional modules (the number will depend on your credit requirements) from:
Environmental assessment.
Hydraulic modelling for flood risk management.
Traffic safety and management.
The structure of the course provides a balance between theory, practice and design.
Learners will be are assessed through a combination of exams and coursework. Exams take place at the middle and end of each year. Coursework may consist of essays, reports, presentations, teamwork exercises and progress tests.
Qualifications
BEng (Hons) Civil Engineering degree.
Professional registration and accreditation
This degree is accredited as fully satisfying the educational base for an Incorporated Engineer (IEng) and partially satisfying the educational base for Chartered Engineer (CEng).
After passing the End Point Assessment the apprentices will achieve Incorporated Engineer (IEng) qualification.
A programme of accredited further learning will be required to complete the educational base for CEng. See the Joint Board of Moderators for details of further learning programmes for CEng.
Entry requirements
Tariff points: 112
GCSE: For all applicants, Grade C/4 or above in English Language or equivalent. Please note the University does not accept Level 2 Key Skills, Functional Skills or Certificates in Adult Numeracy and Literacy as suitable alternatives to GCSEs.
A-level subjects: Grade C or above in Mathematics. Points from General Studies and AS-Level subjects (not taken onto full A-Level) can be included towards the overall tariff. Applicants must have a minimum of two A-Levels.
Specific subjects: Maths requirement can also be met by the Cambridge Pre-U Mathematics at Merit 3.
EDEXCEL (BTEC) Diploma: To include Merit in one of the following units: Further Mathematics for Technicians; Further Engineering Mathematics; Further Maths for Construction and the Built Environment or Further Mathematics for Construction.
Access: Achievement of the HE Diploma; to include 30 Level 3 credits at Merit with 15 credits in Mathematics. Please list the units that you are taken in the application.
Baccalaureate IB: To include a minimum grade of 5 in higher level Mathematics.
How to apply
Prospective students may only apply for a degree apprenticeship through their employer. If you are interested in any of our degree apprenticeship programmes, speak to your employer in the first instance.
There is funding available to sponsor employees' professional development on degree apprenticeships. We will work with your employer directly to manage your application.
Benefits for businesses
This apprenticeship will strengthen and develop the engineering skills of your existing talent and help you attract promising new recruits.
Your qualified employees will be capable and confident members of your workforce.
As professional civil engineers, they will be able apply mathematical, scientific and engineering principles, methods and modelling to the design, construction and management of civil engineering projects. They'll also be adept at communicating effectively and possess key analytical and professional skills that will help them succeed in their work.
Learners will test and apply their new knowledge in the workplace throughout - so your organisation will benefit right from the beginning.
Why UWE Bristol?
You will learn in modern facilities with new studios, teaching rooms and well-equipped laboratories for concrete and environmental science, hydraulics, environmental physics, earth sciences and surveying technology.
You'll also have access to industry-standard geographic information systems (GIS), computer aided design (CAD), structural analysis and statistical software in our computer labs.
This mix of traditional and highly creative learning environments will help you learn essential knowledge and real-world skills, making you a valuable asset to your organisation.
Learn more about UWE Bristol's facilities.
Contact the Degree Apprenticeship Team
To find out more about this apprenticeship, or for more information about the levy, funding available and degree apprenticeships, please email our Degree Apprenticeships Team at apprenticeships@uwe.ac.uk or call us on +44 (0)117 32 84888.
You may also be interested in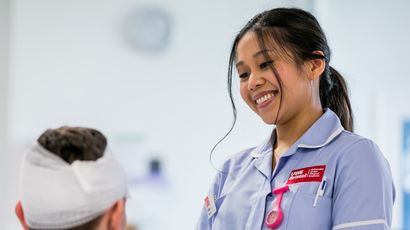 View our range of current higher and degree apprenticeship courses, plus find out about apprenticeships currently under development.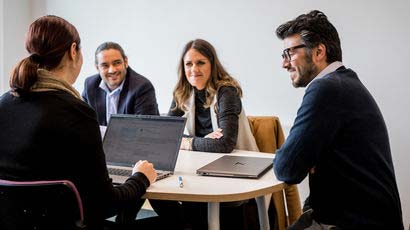 Explore an A–Z of professional short courses available to study at UWE Bristol.