Chartered Town Planner degree apprenticeship
This apprenticeship is ideal for those wanting to progress a career in planning and is suitable for anyone working in planning, across the public, private or voluntary sectors.
About
Apprentices may vary in terms of their experience, being either newly-appointed or having significant experience in the sector.
Our Degree Apprenticeship is built around two routes. Entry Point 1 is for those without a degree but with relevant level three qualifications. Entry Point 2 is for graduates from any academic background, although it's particularly attractive for those with a social sciences, geography or planning background. We take professional experience into account where appropriate.
Students arriving at Entry Point 1 will be with us for four years, studying on a day-release basis. After two years, successful apprentices will be eligible to secure the CertHE in Urban Planning Practice that gives access to our MSc Urban Planning award enabling them to satisfy the educational requirements of the RTPI. In addition to providing some context to the themes explored on the MSc, the CertHE also develops some important study skills that can help to ensure a smooth transition into higher education.
After completing their studies and the necessary end-point assessment, successful apprentices will be chartered members of the Royal Town Planning Institute and allowed to use the post-nominal letters MRTPI.
Course details
Our Degree Apprenticeship involves part-time, day-release study and can take up to four years to complete. Those arriving at Entry Point 1 will follow the CertHE in Urban Planning Practice (two years) before progressing onto MSc Urban Planning (for a further two years). Those arriving at Entry Point 2 will study for two years on MSc Urban Planning.
Indicative content by module
The Degree Apprenticeship takes four years from Entry Point 1, and two years from Entry Point 2.
Entry Point 1:
Year one
Healthy Sustainable Communities.
People and Planning.
Professional Development and Practice.
Year two
Researching the City.
Environmental Planning and Design.
Independent Project.
Entry Point 2:
Year one
Plan Making.
Implementation and Design Quality.
Year two
History and Theory of Urban Planning.
Dissertation.
Agency Project (work-based learning).
Plus, optional modules in:
Transport Policy and Finance.
Changing Travel Behaviour.
Urban Design.
Grassroots Planning.
Healthy Cities.
Major Project Studio.
Teaching structure
You will learn through a mix of lectures, workshops and seminars.
Study time
You will be expected to attend for approximately six hours each week during term time. Outside of term time, you will be expected to carry out guided reading, complete assessment and undertake programme-based activities online.
You will attend induction activities at the start of each academic year, and attend four one-hour meetings with academic staff and your employer.
When not at university, you will attend work as normal. We also expect you to allocate additional time per week to complete assessments and carry out directed reading.
Study facilities
We use online technologies to support and enhance the in-class learning experience. This includes Blackboard, a virtual learning environment, Kaltura and Panopto to create videos, PebblePad to create online portfolios, and Talis for online reading lists. Students will also have access to our extensive library, open 24/7.
Assessment
Students will be assessed through a variety of methods including essays, reports, portfolios, individual and group presentations, a role-play exercise, individual research and a structured programme of work experience.
Placement
During year four, students will complete the 'Agency Project', which is a six-week work placement either at their existing employer, or another organisation with your permission.
Field trips
There are a variety of field trip opportunities through the Degree Apprenticeship programme. All apprentices benefit from a UK residential trip in the first year of MSc Urban Planning, and a European trip in the second year of MSc Urban Planning. These are covered by the relevant fees. For those arriving via Entry Point 1, apprentices are invited on a series of local trips through year one. They can also attend a European trip in year two and an additional fee is payable for this.
Entry requirements
Entry Point 1 – four years
To join at Entry Point 1, our entry requirements are normally the same as for our BSc(Hons) Urban Planning course. However, if applicants do not meet these requirements but have relevant professional experience and qualifications, we will consider them on an individual basis. All applicants will need a minimum of Grade C/4 in English Language and Maths.
Entry Point 2 – two years
To join at Entry Point 2, students will normally have a minimum 2:2 degree. While applicants are likely to have a background in geography and the social sciences, we encourage applications from a range of subject areas. However, if applicants do not meet these requirements but have relevant professional experience and qualifications, we will consider them on an individual basis.
Professional registration and accreditation
Our Chartered Town Planner Degree Apprenticeship is accredited by the Royal Town Planning Institute (RTPI), with the MSc Urban Planning award satisfying the educational requirements of the RTPI. Those arriving via Entry Point 1 will take this award in years three and four. Those arriving at Entry Point 2 will study this award throughout their two years of study. Our apprentices benefit from free student membership providing them with a monthly magazine, online resources including research bulletins, and discounted entry to a range of events.
How to apply
Prospective students may only apply for a degree apprenticeship through their employer. If you are interested in any of our degree apprenticeship programmes, speak to your employer in the first instance. There is funding available to sponsor employees' professional development on degree apprenticeships. We will work with your employer directly to manage your application.
Benefits for businesses
The degree apprenticeship provides planning staff with the opportunity to upskill by gaining a recognised qualification while gaining work experience. Degree Apprentice graduates will benefit your business by increasing your staff retention, and more qualified staff means you're able to deliver a higher quality offer, allowing your business to charge higher fees for RTPI-qualified members of staff.
Accredited by the Royal Town Planning Institute (RTPI), the programme has been developed to provide your employees with the knowledge, skills and behaviours they need to become Chartered Town Planners.
Why UWE Bristol?
An established provider, UWE Bristol has delivered high-quality planning courses for over 40 years. We currently offer a wide range of undergraduate and postgraduate planning courses in both face-to-face and online formats. Our offer is research-informed and delivered by a team with a mix of academic and professional experience.
You will be taught on Frenchay Campus with access to modern, well-equipped facilities. Our apprenticeship is built around class contact, with online webinars and tutorials being used in support. The approach to assessment is mixed and will require apprentices to write essays and reports, deliver presentations and engage in project work involving live project briefs.
You will also benefit from guest speakers and a range of study trips, including some that are residential. As a member of a well-respected planning school, you will also be able to take advantage of a variety of talks and visits organised by our student society, employers and professional groups, such as the Royal Town Planning Institute and the Town and Country Planning Association.
We are committed, and have been continually successful, in delivering high levels of employability and satisfaction amongst our graduating students, and we take pride in delivering a student-centered experience that is responsive to our students' wide-ranging needs and experiences. In the 2019 Postgraduate Taught Experience Survey, our MSc Urban Planning course achieved a score of 100%.
Contact the Degree Apprenticeship Team
You may also be interested in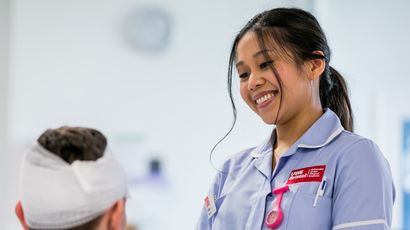 View our range of current higher and degree apprenticeship courses, plus find out about apprenticeships currently under development.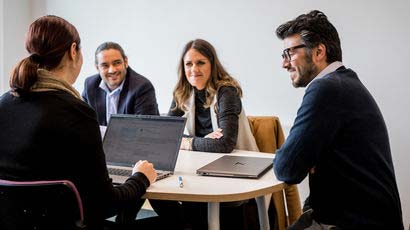 Explore an A–Z of professional short courses available to study at UWE Bristol.