Chartered Surveyor (Quantity Surveyor) Degree Apprenticeship
This course provides a solid understanding of the commercial aspects of development and construction.
About
The Chartered Surveyor Degree Apprenticeship is a practical qualification that reflects the needs of modern industry.
It's ideal for those keen to further their career by gaining a university degree and professional qualification but wish to remain in the workplace.
It offers a new way of upskilling, with the majority of tuition fees funded through the Apprenticeship Levy. You will study part-time over five years (three years if you already have an HNC in Construction with Merits), allowing you to remain in work and apply your learning directly to your workplace.
Course details
Part-time day release over five years, or three years for learners with a qualifying Higher National Certificate (HNC) in Construction.
Our tutors provide a friendly, collaborative environment for learning. They're actively engaged in research or professional practice so students are informed of the latest academic and business developments.
You will be taught through a mix of coursework and seen and unseen exams, which assess not only what you know but also how you apply that knowledge. It will also help you develop the confidence and skills that will bring value to your workplace.
Coursework may include essays, reports, practical application, calculations, presentations and projects. In their final year they will complete a dissertation.
Indicative content
The optional modules listed are those that are most likely to be available, but they may be subject to change.
Year one
Environmental Physics and Materials.
Construction Technology and Services.
Year two
Quantity Surveying Practice and Procedure.
Law, Economics and Management.
Year three
Quantity Surveying Project.
Construction Technology and Building Services.
Work-based Procedures and Practice.
Year four
Procurement and Contract Practice.
Innovation and Professionalism.
Development and Design Economics.
Work-Based Research Project.
Year five
International Cost Management.
Commercial Management.
Dissertation.
Qualifications
This course is accredited by the Chartered Institution of Civil Engineering Surveyors (CICES)
The work-based portion of this apprenticeship counts towards the professional practice portion you will need to gain for full membership of the RICS at end point assessment.
Entry requirements
Apprentices should be engaged and motivated, with a minimum of Grade C/4 or above in English Language and Mathematics at GCSE and at least two A levels or a Higher National Certificate (HNC) Construction.
Tariff points: 112
GCSE: For all applicants, Grade C/4 or above in English Language and Mathematics, or equivalent. Please note the University does not accept Level 2 Key Skills, Functional Skills or Certificates in Adult Numeracy and Literacy as suitable alternatives to GCSEs.
A-level subjects: No specific subjects required. Points from General Studies and AS-Level subjects (not taken onto full A-Level) can be included towards overall tariff. You must have a minimum of two A-Levels.
EDEXCEL (BTEC) Diploma: No specific subjects required.
Access: Achievement of the Access to HE Diploma; to include 15 level 3 credits at merit.
Baccalaureate IB: No specific subjects required.
How to apply
Prospective students may only apply for a degree apprenticeship through their employer. If you are interested in any of our degree apprenticeship programmes, speak to your employer in the first instance. There is funding available to sponsor employees' professional development on degree apprenticeships. We will work with your employer directly to manage your application.
Benefits for businesses
This apprenticeship will strengthen and develop the chartered surveying and commercial skills of your existing talent and help you attract promising new recruits.
Apprentices will develop the relevant legal, economic, management and technology skills needed within chartered surveying and commercial management, and learn how to place these in a wider business context. They will also improve their problem solving, critical thinking, analysis, evaluation and innovation skills.
Your employees will graduate as competent communicators who can confidently manage teams and projects and directly benefit your business.
Any employers who also pay the Construction industry Training Board (CITB) levy can access additional funding to support your apprentice in non-academic costs. Please see CITB's information on apprenticeship funding for further details.
Why UWE Bristol?
Apprentices will benefit from the considerable experience of UWE Bristol's Chartered Surveying and Commercial Management team, which comprises of practising and recently practising surveyors and construction legal practitioners.
You'll develop skills in computer-aided estimating, project management and building information modelling (BIM) on industry standard software and access industry leading resources, specialist journals and publications through UWE Bristol's online portal. Attending regular presentations from visiting professionals, academics and past students will help you stay up-to-date with industry challenges.
A mix of traditional and highly creative learning environments will enable you to learn essential knowledge and real-world skills, making you a valuable asset in your organisation.
Learn more about UWE Bristol's facilities.
Contact the Degree Apprenticeship Team
To find out more about this apprenticeship, or for more information about the levy, funding available and degree apprenticeships, please email our Degree Apprenticeships Team at apprenticeships@uwe.ac.uk or call us on +44 (0)117 328 4888.
You may also be interested in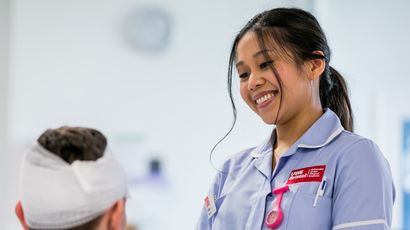 View our range of current higher and degree apprenticeship courses, plus find out about apprenticeships currently under development.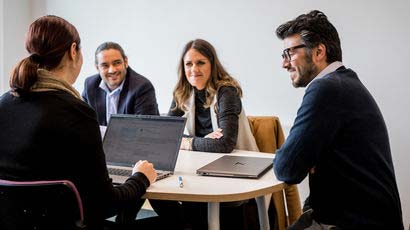 Explore an A–Z of professional short courses available to study at UWE Bristol.