Chartered Manager degree apprenticeship
This degree apprenticeship has been designed by employers in collaboration with higher education providers to develop the future leaders of organisations.
About
The programme produces management leaders committed to deliver long-term success for organisations. You will apply their learning to your company's challenges right from the start.
Learners will gain a full work-based bachelors business degree, graduating with the experience and competence to take responsibility for people, projects, operations and services; to behave ethically and to deliver long-term impact.
Course details
The standard programme can be completed in four years via day release (Thursdays). A bespoke block-release programme may be arranged to suit your business schedule. Fast-track and advanced-entry options may be available for more experienced learners.
Indicative content
Professional development and research methods
Business finance
Digital business and new technologies
Leading and managing people
Marketing application to sales approach
Operations and strategy
Personal and professional development
Project management
Work based enquiry project
The programme is delivered through a combination of online learning and face-to-face sessions. Online learning will be used for the delivery of core theoretical concepts, and preparation and review activities.
Post-session online activities will allow learners to apply their knowledge to the context of their organisation. Face-to-face sessions at UWE Bristol will focus on collaborative learning and sharing experiences.
At each stage of the programme, learners will complete work-based projects with the aim to deliver impact in the workplace.
Read more about the approved CMDA apprenticeship Standard on the Gov.uk website.
Qualifications
Qualification: University degree (Level 6) BA(Hons) Leadership and Management Practice.
On completion of the apprenticeship, successful individuals will be able to apply for professional recognition with a relevant industry body such as the CMI or ILM, amongst others.
Entry requirements
Suitability is assessed on an individual basis in respect of relevant work experience.
Direct entry from school or college without relevant work experience is also possible, and will typically require 120 tariff points.
All students are required to be employed for a minimum of 30 hours a week in paid employment for the duration of the programme.
How to apply
Prospective students may only apply for a degree apprenticeship through their employer. If you are interested in any of our degree apprenticeship programmes, speak to your employer in the first instance. There is funding available to sponsor employees' professional development on degree apprenticeships. We will work with your employer directly to manage your application.
Benefits for businesses
The CMDA is designed to strengthen the leadership and management skills of your new and existing workforce. So it allows you to invest in your employees' career development whilst addressing potential management skills gaps in the workplace.
Problem-solving and leadership skills are assessed at work, so your business will benefit throughout the programme. Your organisation will also have the full support of our experienced academic community, drawing on our strengths and expertise in leadership and management, and our wide business network.
Why UWE Bristol?
UWE Bristol has been involved in the development of this programme as part of the Trailblazer group, working closely with the Chartered Management Institute (CMI). The CMDA builds on our strong business background, offering a learning programme that delivers for your organisation.
The CMDA will be run from our Bristol Business School, one of the UK's leading new business schools. Purpose-built to provide students with the best possible learning environment, it boasts a range of dedicated resources and state-of-the-art technology.
Contact the Degree Apprenticeship Team
To find out more about the CMDA, or for more information about the levy, funding available and degree apprenticeships, please email our Degree Apprenticeships Team at apprenticeships@uwe.ac.uk or call us on +44 (0)117 32 84888.
You may also be interested in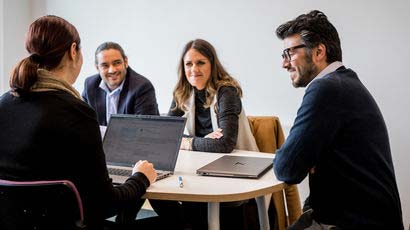 Explore an A–Z of professional short courses available to study at UWE Bristol.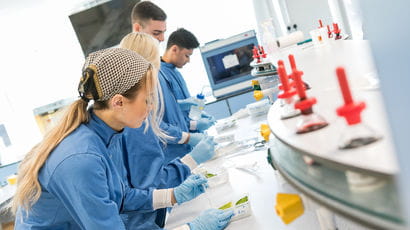 Information for students about the higher and degree apprenticeships offered at UWE Bristol.