Chartered Surveyor - Building Surveyor Pathway
This degree apprenticeship provides structured training to support the workplace experience, equipping your employees to become successful, future-focused building surveyors.
About
What is the Chartered Surveyor (Building Surveyor) Degree Apprenticeship?
As we create new buildings, we also need to manage existing ones better. Building surveyors provide a portfolio of professional services to a range of professionals and clients in the property and construction industry. These include project management, legal and technical advice, building surveys and reports, defect diagnosis and conservation, as well as design solutions for new build and refurbishment schemes.
This Degree Apprenticeship allows you to train your workforce to university standard without them having to take significant time away from the business.
Who is the Chartered Surveyor (Building Surveyor) Degree Apprenticeship for?
The Chartered Surveyor (Building Surveyor) Degree Apprenticeship represents a unique opportunity for anyone who wants to boost their knowledge, skills and experience of building surveying, all while continuing to contribute to the workplace.
Course details
Design processes, computer aided design, principles and application of law, economics, the science of buildings and materials, the construction technology related to residential and commercial buildings, refurbishment and conservation principles, building surveys, contract administration, building pathology and defect analysis. Strategic property portfolio management, major refurbishment project management, work based learning and dissertation.
Read more about the approved Chartered Surveyor Standard on the Gov.uk website.
This programme is delivered on a day-release format, meaning your employees will spend one day per week in class for 24 weeks per academic year, with typical taught week including seven to eight hours of contact with academics.
Assessment takes the form of exams and coursework, which may include essays, reports, skills portfolios, lab reports, presentations, and team or individual projects. In their final year apprentices will complete a dissertation.
Qualifications
Successful learners will qualify with a BSc (Hons) Building Surveying university degree (Level 6). This will lead to the apprenticeship end point assessment of the RICS Assessment of Professional competence (APC), allowing the students to become chartered members of the Royal Institution of Chartered Surveyors (MRICS) to complete their degree apprenticeship.
Entry requirements
Tariff Points: 112.
Advanced entry to part time level 2:1 with an HNC in Construction/Building (with average grade of Merits or above).
How to apply
Prospective students may only apply for a degree apprenticeship through their employer. If you are interested in any of our degree apprenticeship programmes, speak to your employer in the first instance. There is funding available to sponsor employees' professional development on degree apprenticeships. We will work with your employer directly to manage your application.
Benefits for businesses
This programme is designed to provide a balance of academic and vocational knowledge. It covers a range of aspects of design, construction and facilities management for residential and commercial buildings.
Students will learn not only the key tasks associated with the current profession, but will also gain insight into driving forces changing the industry, such as Building Information Modelling (BIM) and sustainability. They will develop the leadership and critical thinking techniques that are essential to being flexible, innovative and successful in the face of a changing industry.
Your employees will gain the skills, knowledge and confidence they need to make a greater contribution to your business. Training is delivered on a day-release format, allowing students to put their learning into practice almost from day one.
Why UWE Bristol?
Our tutors come from both academia and practice, providing real-life examples to put theory into context, and giving your employees an in-depth perspective on the role of the surveyor within the construction and property industries.
Teaching takes the form of lectures, hands-on activities, tutorials and computer lab sessions. There will also be opportunities to attend guest lectures from industry professionals, covering topics such as surveying techniques, heritage issues, asbestos and component manufacture.
Apprentices will apply the knowledge and skills they learn to real-life scenarios and situations and integrate their experience into research via a specific module relating to work based research.
Site visits increase students' familiarity with environments they could come across in their future career. Past visits include exploring conservation issues at the SS Great Britain and Chepstow Castle; examining foundations for luxury residential development Kensington; and investigating non-traditional housing association refurbishment projects.
Your employees will build familiarity with specialist equipment that illustrates the essential components of a domestic building. They will test bricks and concrete in specialist laboratories, develop skills in computer-aided design (CAD), project management and building information modelling (BIM) on industry standard software. Enhance study opportunities with access industry-leading resources, specialist journals and publications through UWE Bristol's online portal.
Contact the Degree Apprenticeship Team
To find out more about the Chartered Surveyor (Building Surveyor) Degree Apprenticeship, or for more information about the levy, funding available and degree apprenticeships, please email our Degree Apprenticeships Team at apprenticeships@uwe.ac.uk or call us on +44 (0)117 328 4888.
You may also be interested in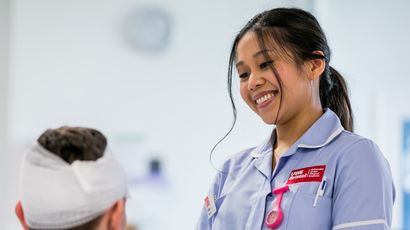 View our range of current higher and degree apprenticeship courses, plus find out about apprenticeships currently under development.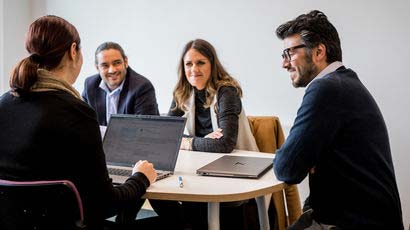 Explore an A–Z of professional short courses available to study at UWE Bristol.