Aerospace Engineering Degree Apprenticeship (Level 6)
This degree apprenticeship enables you to train while you work to become a graduate engineer. You'll use a project-based approach to solve engineering problems which you can apply to your workplace.
About
Aerospace engineers find creative solutions to problems of industry, the environment and society. Our Aerospace Engineering Degree Apprenticeship trains aerospace professionals to become qualified engineers. Train with us and prepare to solve real-world engineering challenges, such as the sustainability of the aerospace industry.
Our new inclusive, problem-based curriculum will broaden our engineering audience, enabling students from a wider range of backgrounds to pursue a career in engineering. To date, we're the first university in the UK to transform our curriculum alongside constructing a new engineering building. The course is already popular with employers, such as Airbus, Rolls-Royce and GKN, to name a few.
This curriculum is mapped to the Aerospace Engineer Apprenticeship Standards, approved by employers from across the aerospace sector, and by the Institute for Apprenticeships. Professional Bodies such as the Royal Aeronautical Society have been involved in this process, ensuring our graduate engineers achieve the required skills and competencies.
As a student engineer, you'll start your professional journey towards becoming an incorporated or chartered engineer from day one. You'll learn by doing, applying and revisiting your early skills through embedded project weeks and development of digital and physical prototypes, as you would in practice. Develop core skills that you'll take with you through your career, such as innovation, teamwork and creativity.
As you graduate, you'll be ready to sit your Apprenticeship End Point Assessment. Successfully completing this assessment proves you've reached the required professional standard. You'll be able to use your learning and successful apprenticeship to show your engineering expertise in the workplace. By the end of your apprenticeship, you'll be ready to progress your career as a graduate engineer.
Course details
You'll learn through a mixture of taught lectures, tutorials and lab practicals. The curriculum enhances your learning through engineering projects, applying theory to practice. This programme has a 50% project-based core. So you'll supplement your learning with practical group and hands-on individual projects.
Your professional experiences will be relevant to the curriculum. You'll experience immersive project activities, where you'll take part in interactive scenario simulations. This offers you exposure to real-world engineering challenges – not necessarily in your employer's sector - developing your broader problem-solving abilities in the engineering sector. You'll gain the experience to apply your knowledge, improving processes within your organisation.
As part of the wider Apprenticeship programme, you'll study this programme on a part-time basis, where your studies fit around your work. Studying alongside your work enables you to directly apply new skills to your role.
Assessment take several forms, including open-book examinations, scenario-based questions, lab experiments and presentations. You'll also complete a structured skills portfolio, supplemented by reflective analysis. You'll reflect on your personal and professional development, building your own skills "passport".
We'll also assess you through an online DEWIS assessment. This mathematical e-assessment tool, developed by UWE Bristol, will support your maths development. We've integrated mathematics in our engineering curriculum to build your skills early on. We'll bring you up to speed, ensuring you're comfortable applying maths to engineering.
Level 4
Engineering Practice 1.
Solid Mechanics, Materials and Manufacturing.
Dynamics Modelling and Simulation.
Aerospace Thermofluids.
Aerospace Engineering.
Level 5
Engineering Practice 2.
Engineering Research.
Structural Mechanics.
Fundamental Aerodynamics.
Flight.
Aerospace Systems Design.
Fundamental Aero-Propulsion.
Level 6
Engineering Project (compulsory).
Aerospace Group Design Project (compulsory).
Professionalism for Engineers (compulsory).
Aero Structures.
Composite Engineering.
Further Aerodynamics.
Further Aero-Propulsion.
Integrated Electro-Mechanical Systems.
Digital Manufacturing in Aerospace.
Please note the Level 6 modules are indicative and can vary depending on your employer's requirements. All non-compulsory modules are subject to change, and employers may choose these optional Level 6 modules in conjunction with UWE Bristol.
Read more about the approved apprenticeship standard on the Institute for Apprenticeships and Technical Education website.
Qualifications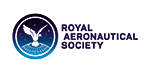 Successful graduates will gain a bachelor's degree in Aerospace Engineering. We are currently seeking re-accreditation by the Royal Aeronautical Society.
This degree is an integral requirement of the (Level 6) Degree Apprenticeship Standard (ST0010) Aerospace Engineer.
Entry requirements
All apprentices must be employed by an aerospace-related organisation.
The apprentice must hold current registration with one of the statutory regulators of aerospace professions i.e. The Royal Aeronautical Society.
The Education and Skills Funding Agency rules state that all apprentices must achieve English and Maths at level 2 (GCSE grade A* - C or equivalent) prior to taking their End Point Assessment. Therefore, you are required have these qualifications in place before applying for the degree programme.
How to apply
You can only apply for a degree apprenticeship through your employer. If you're interested in any of our degree apprenticeship programmes, speak to your employer in the first instance. There is funding available to sponsor employees' professional development on degree apprenticeships. We'll work with your employer directly to manage your application.
Benefits for businesses
Fulfil your organisation's need for engineering competencies by recruiting young talent through the apprenticeship process. Degree Apprenticeship enables you to upskill your staff while they're in employment. Over four to five years, your employee will gain a bachelor's degree in Aerospace Engineering. They'll become a qualified engineer, ready for professional practice in your workplace.
The programme delivers a practice-based curriculum, focused on learning through live projects. This approach equips your staff with hands-on skills to directly apply to their role. They'll learn to apply their new skills to your workplace, improving your organisation.
Whether your employees have completed A levels or an alternative qualification, we'll support their learning. Your employees will receive student support from day one, embedded into the curriculum. We'll also support their mathematics development throughout the programme. So they'll be comfortable using maths to solve engineering problems in your workplace.
This part-time, Degree Apprenticeship option offers your employees the flexibility to study alongside their work. They'll be able to contribute in the workplace, while building their professional development. At the end of their studies, they'll graduate as a professional aerospace engineer.
The apprenticeship ensures your employees develop the workplace skills needed in your organisation while they gain their academic learning. The full apprenticeship, including the degree itself, will be funded by the UK Government's Apprenticeship Levy.
Why UWE Bristol?
As an Aerospace Engineering degree apprentice, you'll be enrolled at UWE Bristol.
UWE Bristol has a robust partnership with University Centre Weston, who provide the Level 4 teaching. You'll come to Frenchay Campus for Levels 5 and 6, where you'll spend time in UWE Bristol's renowned engineering hub. So you'll have access to the resources of both UWE Bristol and Weston College, while gaining the learning required at each stage of your degree.
The programme is delivered in partnership with the Centre of Digital Engineering Technology and Innovation (DETI). DETI is the research initiative for engineering in the West of England. Within DETI, we've been named as the Educational Lead for skills and workforce development. So you'll benefit from a respected education and strong industry links on our doorstep.
The programme focuses on practice-based, hands-on learning enhanced by embedded student support, such as Espresso Engineering drop-in sessions and maths support from day one. This means you'll become confident applying your knowledge to broad aerospace engineering problems.
Contact the Degree Apprenticeship Team
To find out more about the Aerospace Engineering Degree Apprenticeship, or for more information about the levy, funding available and degree apprenticeships, please email our Degree Apprenticeships Team at apprenticeships@uwe.ac.uk or call us on +44 (0)117 328 4888.
You may also be interested in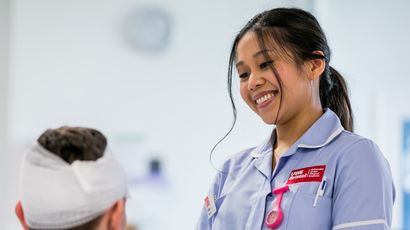 View our range of current higher and degree apprenticeship courses, plus find out about apprenticeships currently under development.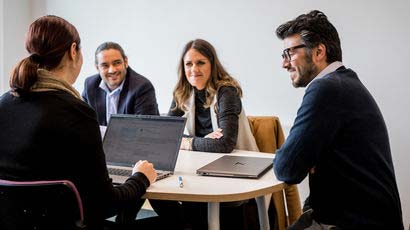 Explore an A–Z of professional short courses available to study at UWE Bristol.