Music tech support with Geoff
Geoff provides technical support to all our Centre for Music (CfM) members at the centre, online and out and about.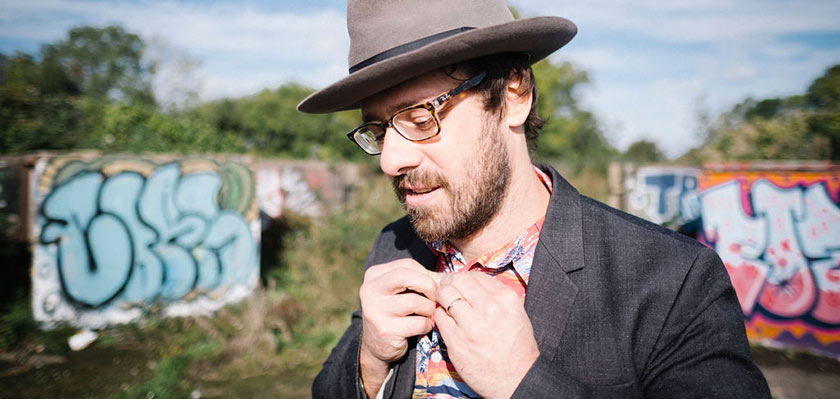 Most of the time he's a bit like the CfM roadie or in-house producer, setting up drum kits, and DJ decks, running recordings and sorting out sound both live and in the studio.
He records and plays with a number of bands which has involved time on the road with the like of The Proclaimers, Travis, James and even a support with the Wu Tang Clan and Skatalites back in the early days.
Logic sessions
Geoff is currently running beginner Logic sessions online as well as music tech support for home recording.
Email Geoff.widdowson@uwe.ac.uk for further information.
Logic sessions
Geoff explains how you can get involved with Logic sessions.
More about Geoff
Music has taken Geoff from sessions at Jack Whites 3rd Man in Nashville to Bondi's Beach road in Sydney while he's spent time working in a variety of studios here in the UK. He's recorded music and sound for Film and TV such as Greys Anatomy, CSI Miami and the BBC's Escape to the Country.
He is currently involved with Treetop Flyers, Unkle Bob, Danny and the Champions of the World, Malibu People and Magical Clockwork while also looking to help all the new CfM bands and artists however he can.
See some of Geoff's work beyond the CfM:
Magical Clockwork
Take a look at Geoff's work with Magical Clockwork.