Coronavirus and placements
Information for placement providers
View resources specific by profession for nurses, midwives, AHPs and healthcare scientists from NHS Health Education England (HEE).
Documents
Guidance for students
Covid testing, exposure and returning to placement
Students on placement in NHS settings where they are patient facing should continue to test twice weekly when asymptomatic. Lateral flow device (LFD) tests will continue to be available through the gov.uk portal for NHS staff / students working in a patient-facing role.
Symptomatic students should test themselves using LFDs. LFD tests will continue to be available through the gov.uk portal for NHS staff / students in England with symptoms.
Students who test positive should continue to follow the current guidance for staff and managers in the NHS and NHS commissioned services.
LFDs to support this guidance will continue to be available through the gov.uk portal for NHS staff / students in England.
Students who are household contacts of a positive COVID-19 case will now be able to continue to work as normal if they remain asymptomatic and continue to test twice weekly. You will no longer be required to have a polymerase chain reaction (PCR) test in order to return to placement.
Students should undertake COVID-19 tests on an ad hoc basis if instructed by their placement provider or director of public health in specific circumstances.
For students on placement in non NHS settings we advise for students to follow the guidance in relation to twice weekly testing and follow local any local staff guidance in relation to the placement providers management of COVID-19.
Risk assessments
You are expected to complete a risk assessment before starting placement via the Occupational Health portal as part of the admissions process.
Covid vaccinations
Covid vaccination as a condition of deployment has been repealed so we are therefore no longer surveying students about their Covid vaccination status. The majority of placement providers have let us know they will not be requesting student vaccination status but continue to advise students to have the vaccine in line with their current guidance for their own staff.
National and University information
Please note that below list is not an exhaustive list, and you should check the national guidance and updates linked below as well as individual practice placement organisational policies.
Useful training resources
You are expected to access the clinical skills website to read the personal protective equipment (PPE) guidance on donning and doffing. The site is also accessible from the UWE Bristol Library pages.
You are expected to undertake the Coronavirus awareness training course from the Skills For Health website. The course offers a choice of two options. You can either complete the free version and take a screen shot of the end page that says that you have completed it, or you can choose to pay a fee of £2 for a version that provides a completion certificate at the end.
You may also be interested in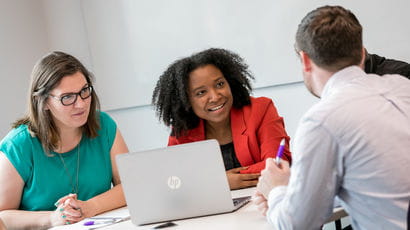 Key contacts for professional practice placements at UWE Bristol.
Find out more about our academic departments and schools within our four faculties.