UCU- University College Union Website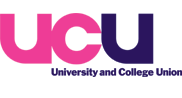 UCU is the largest trade union for lecturers, trainers, researchers and managers working in further and higher education
https://share.uwe.ac.uk/sites/ucu/default.aspx
From here you can access the intranet site of UCU branch at UWE, where you will find information about the branch and how to join UCU.
The site is restricted to staff and students with a UWE domain account. Access it by using your UWE username and password. Off site access is available if you place 'campus\' before your user name.
If you have difficulties with access or have a general enquiry contact our administrator christine.taylor@uwe.ac.uk.
More information about UCU is available from the national web site http://www.ucu.org.uk.